30 Apr 2019
EVALED® evaporation technologies for wastewater treatment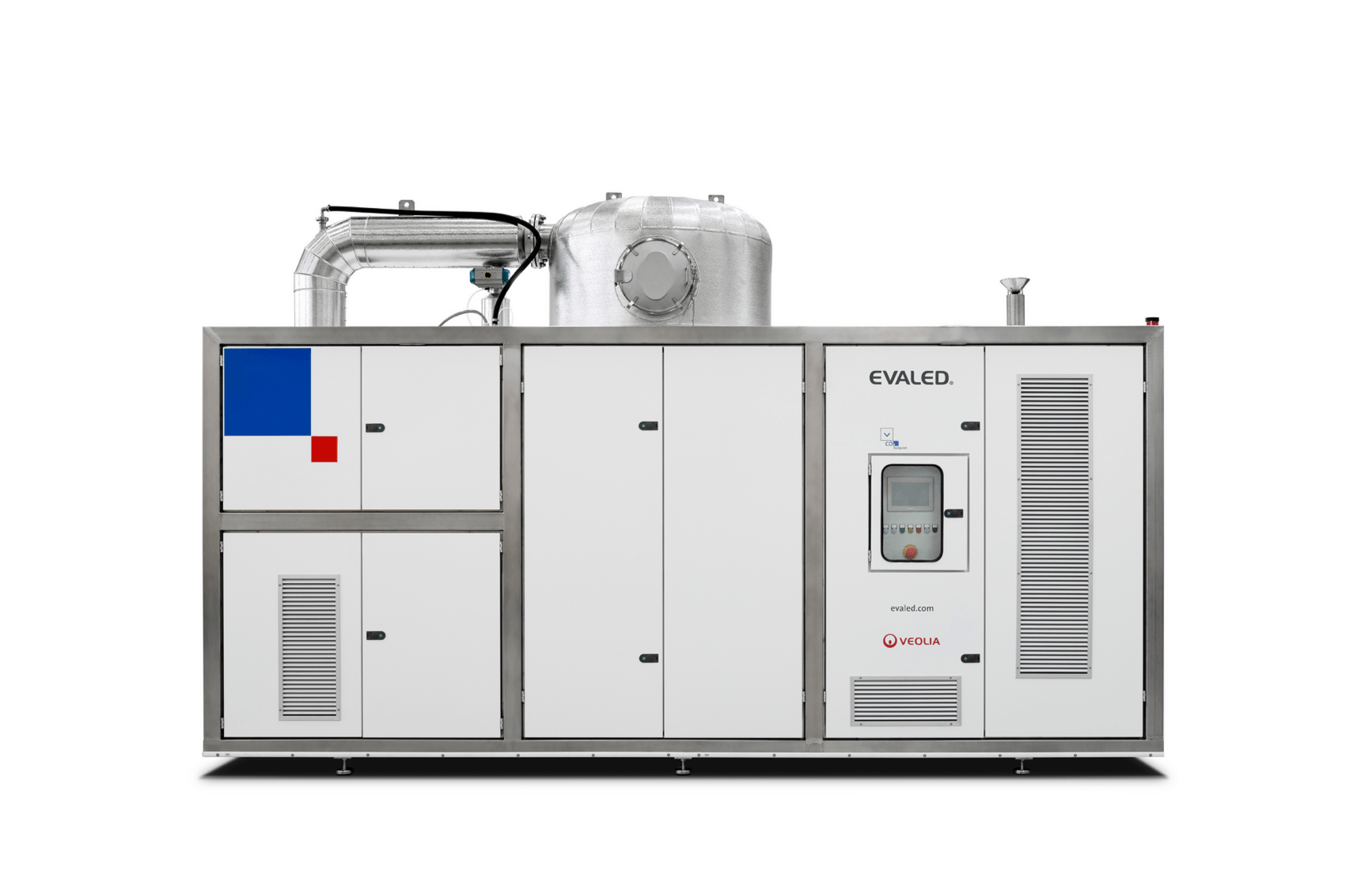 Veolia group is the global leader in optimized resource management. With over 171,000 employees worldwide, the Group designs and provides water, waste and energy management solutions which contribute to the sustainable development of communities and industries. Through its three complementary business activities, Veolia helps to develop access to resources, preserve available resources, and to replenish them.
In 2018, the Veolia group supplied 95 million people with drinking water and 63 million people with wastewater service, produced nearly 56 million megawatt hours of energy and converted 49 million metric tons of waste into new materials and energy. Veolia Environnement (listed on Paris Euronext: VIE) recorded consolidated revenue of €25.91 billion in 2018 (USD 30.6 billion). www.veolia.com
Thanks to the possibility of benefiting from the Veolia Group internal Research & Development centers and to the fruitful cooperation with several universities, EVALED® can handle all industrial water and wastewater challenges.
High safety and quality standards are fundamental elements of all EVALED® evaporators production steps. EVALED® evaporators are designed in accordance with the safety standards required by the European legislation, but we can comply with any other specific request from other Countries (i.e. UL marking).
EVALED units are highly automatized and equipped with specific devices for a complete safe-conditions use.
A FAT (factory acceptance test) is done by skilled personnel before shipping, it certifies the perfect functioning and grants high performances in all conditions of use.
EVALED® Evaporators have obtained certifications as:
international standards for quality (ISO 9001)
safety at work (BS OHSAS 18001).
Three different evaporation technologies to suit our clients' water treatment needs:
PC Heat pump
AC Hot/cold water
RV Mechanical vapour recompression
The EVALED® after sales service offers the opportunity to successfully take advantage of the solutions in which our Clients have invested over time.
EVALED® can count on EVA Life, the program that provides solutions for any service needs: regular or unplanned maintenance, spare parts supply, laboratory tests, remote monitoring and much more. A fleet of mobile water treatment units is available; they may be deployed as stand alone units or combined to form complete systems.
Markets and applications:
Healthcare
Chemicals
Mechanical and surface treatments
Biogas and Biofuel
Food and beverage
Waste
Photovoltaic and microelectronics
Oil and gas
Power
Mining and primary metals
Other industrial processes (Textile, Pulp & Paper, etc.)