29 Apr 2019
Innovation Starts at the Core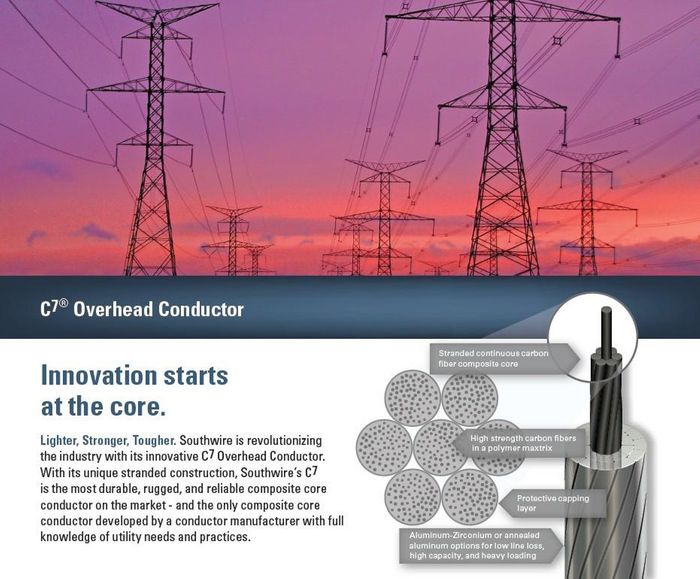 Lighter, Stronger, Tougher. Southwire is revolutionizing the industry with its innovative C7 Overhead Conductor. With its unique stranded construction, Southwire's C7 is the most durable, rugged, and reliable composite core conductor on the market - and the only composite core conductor developed by a conductor manufacturer with full knowledge of utility needs and practices.
New lines:
Reduce new line costs by saving on structure and foundation costs. Cross challenging terrain or reduce the visual profile in sensitive areas. Build for the future with higher system ratings while maintaining line clearances.
Reconductoring:
Double the capacity of existing ACSR lines. Benefit from light conductor weight and use existing structures, even lines previously designed with all aluminum and aluminum alloy (AAC, AAAC, ACAR) conductors.
Minimal thermal expansion – minimal sag increase at high power transfer
Stranded core – no single point of failure
Flexible – robust, installs like traditional conductor
Less sag – for lines with clearance or structure limitations
Easy installation – uses traditional methods and familiar hardware
Designs for all loading conditions – light loading to heavy ice loading Trapezoidal Wire (TW) or Round Wire available
Aluminum-Zirconium (AlZr) or O-temper Aluminum available