Software for Simulation and Optimisation of Energy Systems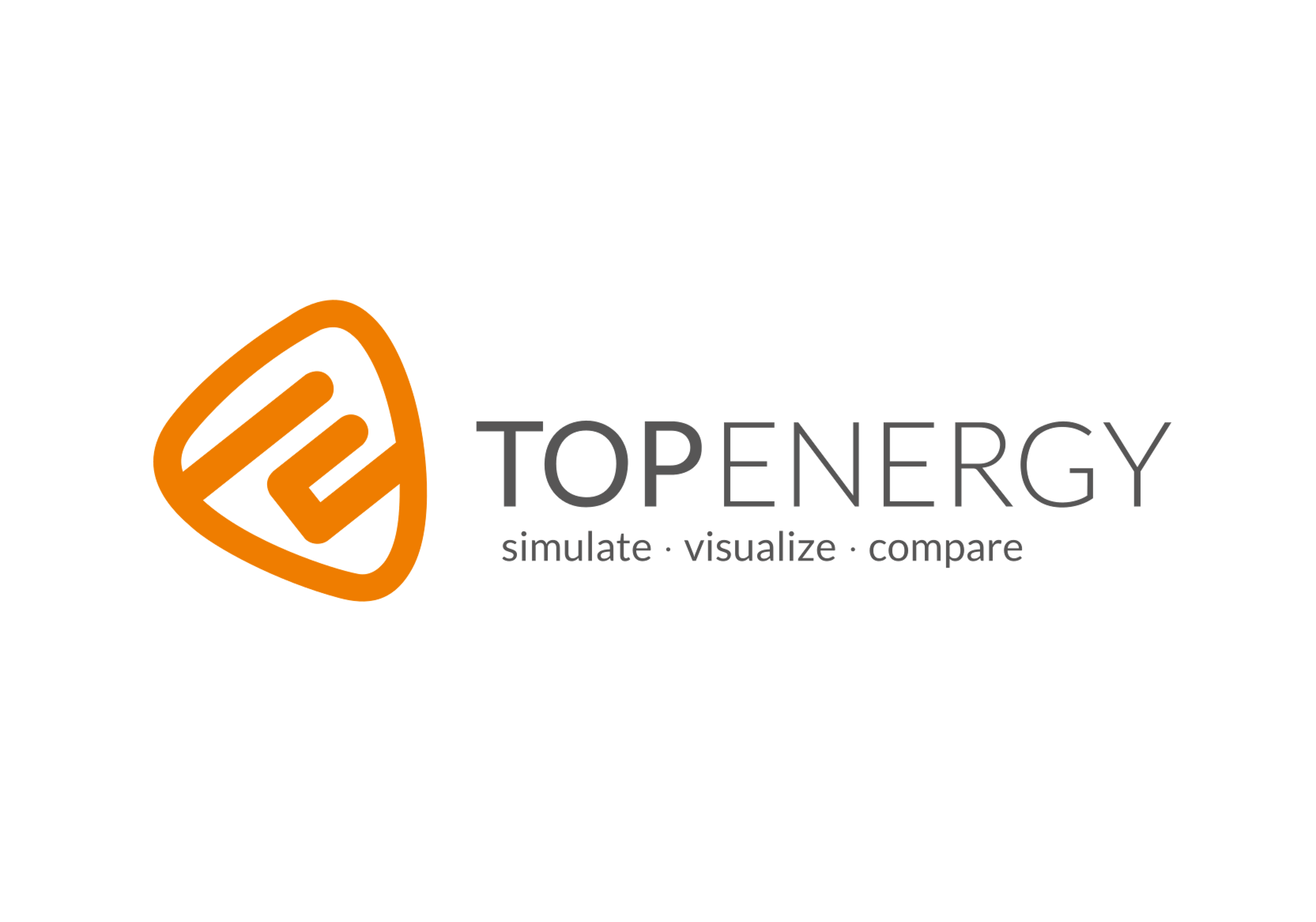 Come to the booth B14e, in hall 2 and try TOP-Energy®.
Simulation, design and comparison of different energy supply variants
The TOP-Energy® simulation environment and the economic comparison of different variants make it much easier to plan your energy system. The visually appealing preparation of the simulation results significantly enhances your customer presentation. Whether in the detailed view with countless technical results or in the general overview, the simple model-based analysis in TOP-Energy® supports you in choosing the optimum energy concept.
TOP-Energy® shows its strengths especially in the combined supply of electricity, heating, cooling, steam or compressed air. Whether as contractor, engineering consultant, energy supplier or research institute, with TOP-Energy® you will create the suitable model for your requirements. Support your customers from the commercial, industrial, housing and municipal sectors in choosing the most suitable energy supply option. Be it combined heat and power (CHP), gas and steam turbines, heat pumps, refrigeration plants, storages, biogas, wind power or photovoltaic plants.
Both the technical and economic input parameters and the output data are stored transparently and can then be used for project controlling. For your risk analysis, weather and energy price forecasts (supply & feed-in) can be taken into account and serve as a reliable basis for the submission of offers and decision-making.
TOP-Energy® is the professional tool for designing industrial supply scenarios, neighbourhood concepts or other larger properties with renewable and conventional energy sources. For higher energy efficiency with low energy costs at the same time.
Determine the mathematically optimal and thus most economical operation of existing plants as a result of numerous parameters.
Mathematical optimisation algorithms such as those used by TOP-Energy® can help to make clever use of existing systems and thus secure cost advantages during operation. TOP-Energy® is particularly suitable for optimising the use of power plants, generators and storage facilities. Based on all relevant technical and economic parameters, schedules for different time periods can be automatically calculated and subsequently archived. In the model, all input parameters are translated into an equation system, the optimum of which is determined via an integrated solver. So you can be sure, with TOP-Energy® you operate your power plant park optimally at all times.
Focus on research through easy familiarization and open modeling
For many years TOP-Energy® has been successfully used in various universities and institutions of applied research. As simulation software for energy systems, it combines thermodynamic depth with a high learning curve. Open model descriptions enable the verification and manipulation of the equation systems, as well as the creation of own components for highly innovative plants or control systems that are not yet implemented in TOP-Energy®. This allows scientists to concentrate fully on their research right from the beginning.
Due to the uncomplicated operation and the many pre-configured components, TOP-Energy® is also ideally suited for use in teaching. Final theses and exercises on supply concepts for municipalities and industry, energy efficiency or power plant deployment planning therefore fit more easily into the often tight time frame.
Distibuted by:
Low Exergy Consulting
Tel.: +27 11 678 6771
info@lowexco.com
P.O. Box 6379
Crest 2118 GP, RSA
www.lowexco/top-energy

Developed by:
GFaI e.V.
Tel.: +49 30 814 563 741
info@top-energy.de
Volmerstr. 3
D-12489 Berlin
www.gfai.de