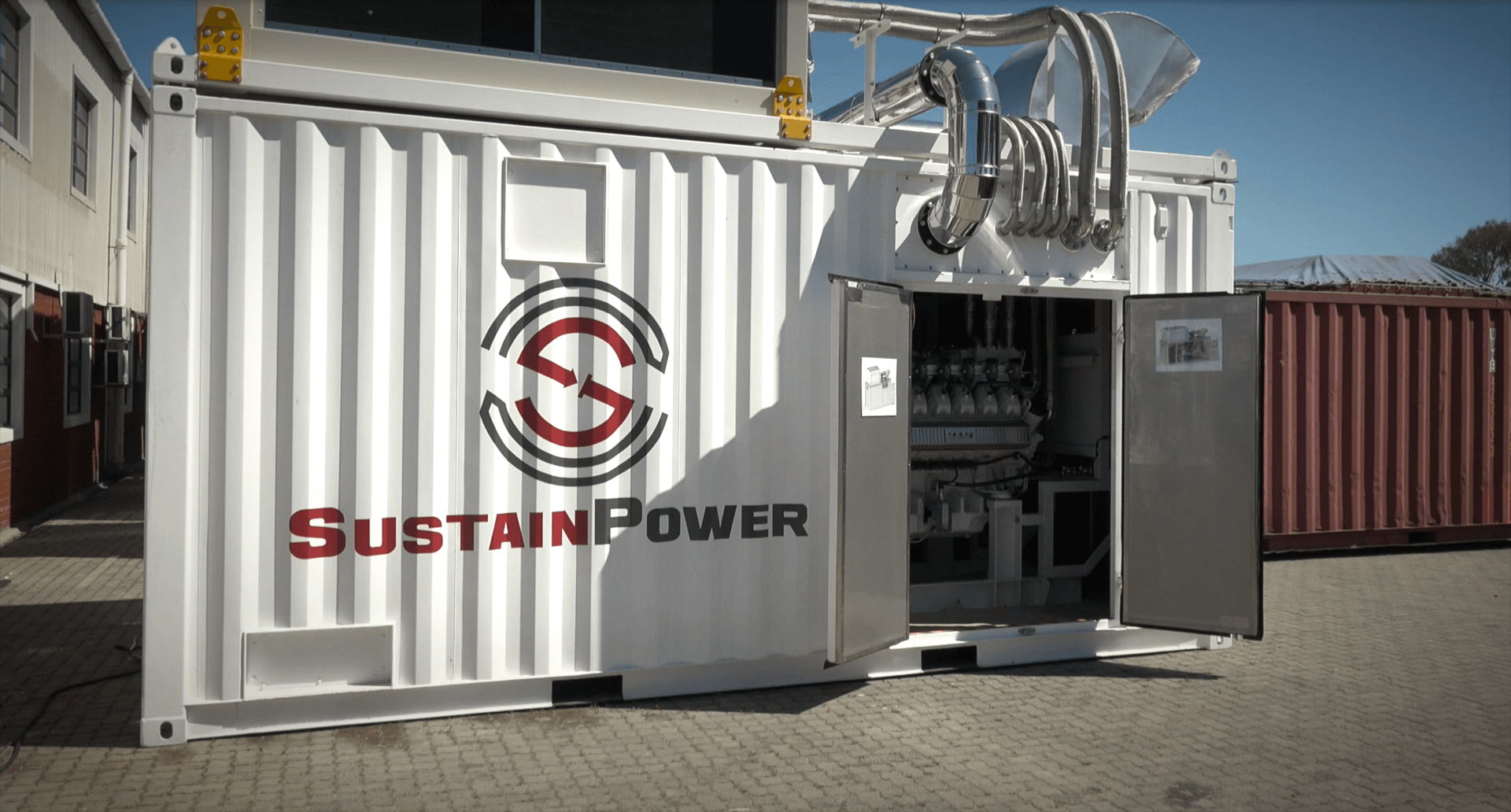 SustainPower offers containerised, high-quality, durable solutions for sustainable power generation, designed and manufactured in South Africa, with world-class components.
We implement South African design, engineering, assembly, fabrication, and commissioning, trusted by world-class suppliers offering technical support and product warranty.
Understanding that clean energy is available and sustainable for Africa's 600 million people who do not have electricity, we offer gas-to-power solutions as well as solar solutions.
Address
Sustainable Power Generation
Unit 16, 53 Carlisle Street,
Paarden Eiland
Cape Town
Western Cape
7405
South Africa