15 May 2020
AfDB INTERVIEW: "Lessons that we have learnt in addressing climate change through resilience-building should be applied in COVID-19"
Exclusive interview with Dr Anthony Nyong, Director for Climate Change and Green Growth, African Development Bank.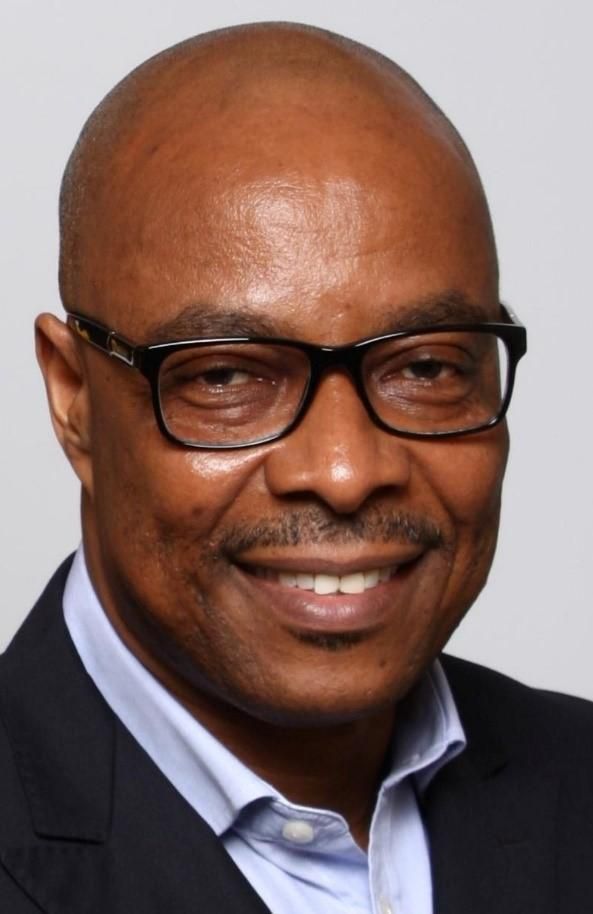 Dr Nyong was part of the expert webinar during the Virtual African Utility Week and POWERGEN Africa on "Adopting new behaviours to influence emissions across Africa".
Please can we start with some background on you and the work you have done in climate change?
I am currently the Director of Climate Change and Green Growth in the Power, Energy, Climate Change and Green Growth Complex at the African Development Bank. My responsibility is to steer the Bank's investments towards supporting Africa's transition to a low-carbon and climate-resilient development pathway. I have held several positions at the Bank which have revolved around strengthening sustainable development on the African continent. These include: Coordinator of the New Deal on Energy; Head of the Renewable Energy Flagship, Head of Gender, Climate Change and Sustainable Development Unit; and Head of the Compliance and Safeguards Division.
Before joining the Bank, I worked as a Senior Climate Change Specialist at the International Development Research Centre of Canada. Through this program I worked on strengthening Africa's adaptive capacity to climate change. Prior to that, I was a Professor of Climate Change at the University of Jos, Nigeria. I was a Coordinating Lead Author for the IPCC Fourth Assessment Report and a member of the IPCC Task Group on Data and Scenario Support for Impact and Climate Analysis. I have served on several Global Advisory and Scientific Boards including the Sustainable Stock Exchange Green Finance Advisory Group, WHO's Thematic Reference Group on Environment, Agriculture and Infectious Disease; Global Environment Facility's Scientific and Technical Advisory Panel, Global Environmental Change and Food Systems, International Human Dimensions Program of the United Nations, International Council of Scientific Unions.
I hold a Ph.D. in Geography from McMaster University, Canada and a D.Sc. (hc) from the University of Calabar in Nigeria, I hold a Post Graduate Diploma in Global Business from the University of Oxford and I am a Senior Executive Fellow of the Harvard Kennedy School of Government. I am a Chartered Geographer of the Institute of British Geographers, a fellow of the Royal Geographical Society and a Fellow of the African Academy of Sciences. Last year, I was named among the top 20 of the 100 most Influential People in Climate Policy 2019 by Apolitical.
Can you tell us more about your specialised division at the AfDB and the work that you do there?
The Climate Change and Green Growth Department at the African Development Bank was established in 2016 as part of the initiatives embarked by the African Development Bank to reduce the adverse impacts of climate change on the African continent, as well as take advantage of the opportunities it might bring. Our mandate is to:
Support the development and implementation of the Bank's Climate Change and Green Growth Action Plan Action Plan. We mainstream climate change and green growth into all the Bank's operations.
Support African countries to implement their commitments in the Nationally Determined Contributions (NDC) to the Paris Agreement through the Africa NDC Support Facility hosted at the Bank.
Mobilize internal and external climate finance resources, such as Climate Investment Funds (CIF), Green Climate Fund (GCF) and Global Environment Facility (GEF) to co-finance projects with the Bank.
Enhance the capacities of staff of the Bank and those of our Regional member Countries to mainstream climate change and access all available climate change resources.
Lead the Bank's commitment to achieve all climate change targets and commitments on climate change set by the Bank. This includes allocating 40% of Bank's finance as climate finance by 2020 and mobilizing $25 billion between 2020 and 2025 to support investments on climate change.
Deepen the Bank's partnerships with other climate change related initiatives at various levels, as well as create programs that will enhance Africa's transition to green economy, such as the Africa Circular Economy Support Program and the African Financial Alliance on Climate Change.
Strengthen Africa's voice at global fora.
Any current projects that you are particularly excited about?
Over the recent years, the African Development Bank through the leadership of President Akinwumi Adesina as significantly increased its share of climate change related investments from 9% in 2016 to 36% in 2019. The sustainability of our projects has improved, and all our projects are screened for climate risk and resilience is built into vulnerable ones. We also screen our projects for greenhouse gas emissions to determine less polluting and more viable options. Consequently, we have an entire basket of projects based on climate-informed designs. For instance, under adaptation, let me highlight just 2 very interesting projects:
Africa Disaster Risk Financing Initiative (ARIFI): The African Development Bank has established in collaboration with the Africa Risk Capacity of the African Union, the Africa Disaster Risks Financing (ADRiFi) Program that is enhancing the resilience and response to climate shocks in African Countries. It is providing capacity-building on risk modelling, risk profiling, contingency planning and Early Warning Systems to countries, as well as support the payment of insurance premium or sovereign insurance coverage against climate disasters in a sustainable manner. An investment of $250 million will enable payouts of about US$1 billion. Through this initiative, the Bank is driving the shift from post-disaster relief to resilience building. We will significantly increase the number of countries that will benefit from this program.

ClimDev Africa Special Fund (CDSF): Building climate resilience requires good weather observation and data systems which are lacking in many African countries. The World Meteorological Organization has estimated that Africa has less than 1/8th the minimum number of climate stations needed for development and that 54% of the continent's surface weather stations and 71% of its upper-air weather stations are unable to capture accurate data. This means that most of the continent's planning and interventions on climate change is in the dark. The African Development Bank has invested over US$ 60 million in modernizing and strengthening Africa's regional and national climate centres. We are scaling up investments to strengthen the capacities of African climate centres to offer timely and reliable weather and climate forecasts across Africa as well as develop and deploy early warning systems. Six Regional Advanced Retransmission Service (RARS) receiving stations were commissioned in 2019 to strengthen regional technical capacity for processing climate data as well as high power computing for modelling. Our installed equipment are currently being used to monitor the desert locusts devastating Eastern Africa.
Under mitigation and low-carbon development, I am very pleased to share two projects:
Desert to Power initiative: The Sahel is a known climate vulnerability hotspot, but paradoxically, it is a region with huge opportunities. The Desert to Power Program is designed to deliver access to electricity to about 250 million people that will enhance the resilience of the 11 countries of the Sahel and secure the region's social and economic development, from enhanced agricultural practices to upgraded manufacturing value chains, more opportunities for youth employment, and sustainable mitigation actions to combat desertification. The program has commenced with the Yeleen Rural Electrification project in Burkina Faso which includes the installation of 100 mini-grids powered by an aggregate solar PV capacity estimated at 11.4 MW/h to achieve 50,000 connections in 100 rural localities, including 3300 productive use connections. The solar home systems will enable 100,000 households to have access to electricity. Avoided GHG emissions is estimated at about 390,000 tCO2 during project lifetime.

Cabeolica wind plant: The project consists of building, operating and maintaining four onshore wind farms on four islands of the Cabo Verdean archipelago, with a combined installed capacity of 25.5 MW connected to the electricity grid. Each wind farm includes towers with wind turbines, transformers, a substation, a command centre, an underground transmission line and an access road. Since its commissioning in 2012, the Cabeolica wind power project has been supplying 22% of electricity consumption and helped stabilize electricity tariffs in Cabo Verde. It is also contributing to reduce Cabo Verde's GHG emissions and is key to achieving the country's target for renewable energy generation (50% by 2020). The avoided thermal power generation helped save about 15 million litres of fuel and curb an average of 55,000 tons of CO₂ emissions per year. Since 2013, the project has earned certified emission reductions credits for the avoided GHG emissions under the Clean Development Mechanism of the United Nations Framework Convention on Climate Change.
Please permit me also to mention a non-lending project (AFAC):
The Africa Financial Alliance on Climate Change: Launched by the Bank to engage and create an enabling environment for African financial institutions to shift capital flows to climate resilient and low carbon development on the continent. AFAC is a networking body that brings together the entire African financial industry (Development Banks, Commercial Banks, Central Banks, Insurance companies, Sovereign wealth and Pension funds, Stock Exchanges and Regulators) with the aim of financing low-carbon and climate resilient innovations. AFAC is unique as this is the first time key actors in the financial sector are taking a leading role in driving climate action on the continent. The Alliance complements other global initiatives such as the Taskforce on Climate-related Finance Disclosures (TCFD); UNEP Finance Initiative, UN Principles for Responsible Investment, Portfolio Decarbonization Coalition, etc. Ultimately, AFAC will establish an index that rates these institutions on their contributions to decarbonizing and building resilience in Africa.
Is Africa more at risk from the effects of climate change? How so?
Africa is the most vulnerable continent in the world. Seven out of the 10 world's most vulnerable countries in 2018 are in Africa. The key factors that make Africa more vulnerable than other regions include the specific nature of Africa's climate, the natural fragility of the continent, the high level of poverty, resulting in limited adaptive capacities and high sensitivity to climate shocks. Currently, more than 250 million people on the continent are affected by fragility and climate vulnerability, with significant spill-overs into neighbouring countries and regions, including the Horn of Africa, the Sahel, the Mano River Union and the Great Lakes and Central Africa region, with significant impacts on their ability to implement the Sustainable Development Goals (SDGs).
How has the COVID-19 pandemic affected climate change thus far in your opinion? What will be the long-term impact in your view?
In Africa, the impacts of the COVID-19 pandemic on climate change are diverse and complex. It is affecting livelihoods of millions of Africans, as it has significant impacts on agriculture and food systems, national health systems, businesses, education system, transport, trade, public and private finance. On top of these, climate related fast and slow onset shocks such as drought, flood, erratic rainfall, pests and disease outbreak, hurricanes, inundation of costal infrastructure will most likely constrain efforts of early recovery from the COVID-19 situation. It is worth mentioning hat COVID-19 has happened when the world is struggling to enhance climate actions, with 2020 initially considered as the major climate year because of the official commencement of the implementation of the Paris Agreement.

However, due to COVID-19, the COP 26 expected to take place this year to materialize the Paris commitments has been postponed. It is also evident that the COVID-19 situation will further delay critical actions required to address climate change. With many developing countries officially in recession, it is likely that we will witness a drastic decline in climate finance. It is therefore important that to build back better, we may need to avoid not only delaying climate actions but further worsening the current situation.
What is your vision for Africa when it comes to climate change?
When it comes to climate change, Africa's top priority is on adaptation and resilience building, given that the continent is the least emitting region but bears the most the negative impacts of climate change. Therefore, adaptation is the priority as already reiterated by Africa's leadership and climate change negotiators under the African common position on climate change. Unfortunately, adaptation is not receiving the global attention that it deserves. It is important for the African continent that adaptation be raised to the same level with mitigation.

However, the continent has a great deal to contribute to mitigation efforts and to build a decarbonized society. Africa has chosen to deviate from the experience of the high-emitting regions in order to avoid "grow today and clean up tomorrow". Africa has made very ambitious mitigation commitments in their Nationally Determined Contributions, to harness the continent's abundant renewable energy resources. This requires a substantial amount of financial resources. Overall, Africa is keen to remain a low-emitting continent to reach carbon-neutral world by 2050. Climate change is a race we can win, a race we must win, and, with Africa's participation, it is a race we will win. But Africa cannot do it alone.
What has been the most surprising aspect of your work in climate change?
The most surprizing aspect on my work in climate change is that Africa which has been historically the least contributor to climate change, is now among the continents showing leadership on climate action, by making the most ambitious commitments under the Paris Agreement to reduce greenhouse gas emissions. When it was not even popular in the developed world, the African continent committed to transitioning to a green growth pathway.
Anything else you would like to add?
COVID-19 should provide us an opportunity to have a relook at our development pathway. The very lessons that we have learnt in addressing climate change through resilience-building should be applied in COVID-19. If the level of resources pumped into COVID-19 stimulus packages is committed to climate change, we will certainly create a zero-carbon and climate-resilient world by mid-century. That would be paradise!
Listen to the full recording of the #Virtual AUWPGAF webinar on future cities here: