22 Jan 2019
BEHAVIOUR TRANSFORMATION INTERVIEW: "We are inspired to ensure quality utilities are provided to Africa to give the individual the opportunity to independently manage their use of power and water, ensuring a sustainable future."
Exclusive interview with Jodie Sherwin Hill, Executive Director, Jomat Investments Pty (Ltd), and African Utility Week Advisory Board member.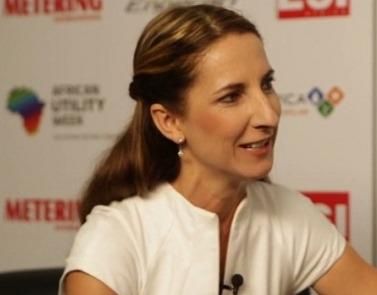 1) Let's start with some background on Jomat Investments, your services and your role there.
Jomat is a company specialising in human behaviour, transformation and change through quality education. Education creates empowerment and this has been our main focus for the past 7 years. We are very strong in the leadership space providing quality tools for individual and organisation growth via, individual consulting and group workshops. We currently work actively in Australia, New Zealand and Africa.
I am a founding member and active Director at Jomat. We absolutely love what we do (our vocation is our vacation) and pride ourselves on continually growing and learning as individuals, so we can provide the best service to all the lives we touch.
2) Any particular projects in the energy and infrastructure sectors you are involved in? Any success stories/case studies you can share?
Currently we are involved in several projects in the social facilitation and property space for social and affordable housing. This is a consistently difficult process as you are constantly challenged by the community needs, as well as, contractors use 30% of local labour workforce (which may not be highly skilled and require training). We recommend the utility products that will best suit these buildings and manage the education required for their use.
Our goal is mostly to ensure implementation success of projects and ensure completion of product. It is important to keep projects moving and to date we have managed to ensure this is happening on all our projects.
We have also had many success stories where consumers are extremely resistant to new technology and post discussions and training, become empowered to own their change process. This has happened when we have come in, sometimes to take over a poorly managed situation. This includes: Soweto, Westonaria, Johannesburg CBD, Port Elizabeth and North Pretoria.
In Soweto, the new residents of social accommodation were extremely resistant about using a smart device and we held a meeting with over 300 residents and family members in an open area to explain the benefits to them. We did ample investigation and preparation to understand what was important to them, allowing us to link the meter to these points e.g. paying for electricity to Church and socialising. We explained consequences of tampering so we educated to allow them to be understood. The first question of this group thereafter was, "when do we get our training". By empowering the group and being honest and transparent, they felt valued and willing to engage and take ownership, which also meant there was zero tampering of meters. Basically they then looked out for each other.

The point of this story is preparation and understanding the community is key to effective and transparent communication which ultimately makes the world of difference towards successful implementations.
3) Where in Africa are you active? Any specific projects you are excited about?
We are active in South Africa and Ghana this year. We are waiting on a large pilot proposal for work in Nigeria (pre-paid metering) which will extend to up to 70 countries, should we be accepted. We are inspired to ensure quality utilities (work as they should) are provided to Africa to give the individual the opportunity to independently manage their use of power and water, ensuring a sustainable future.

We also have some large scale projects in the building industry (up to 12,000 affordable market homes) that will commence in February 2019 which will have smart solutions provided which we will be handling the marketing and change (education) process on.

We also work with a local based ERP (enterprise resource) and we look forward to its affordability and success in municipalities in South Africa to ensure successful utility implementations.
4) What is your vision for sustainability on the continent?
First educate properly with innovation, technology, and systems in mind. Education creates people (children and adults) within the continent, to be empowered enough, to independently solve the problems.
5) What are you most looking forward to at African Utility Week?
I absolutely love keeping up to date with what is happening in the utility space and hearing success stories. I find that Spintelligent does a fabulous job with organisation, pushing the barriers to see how else they can get more people involved and making a difference and this is really inspiring to be a small part of this. I love shifting mind sets to think outside the technical box and consider the human factor, which ultimately has the final call on the difference that can be made.
6) Anything you would like to add?
This is the ONLY conference I have continued to be committed to, year after year, because it produces amazing results every time. I am super grateful to be a part of it, thank you.