10 May 2019
CONLOG INTERVIEW: "We are excited to partner with Wits on an innovative technology programme with a strong focus on blockchain and smart city solutions."
Exclusive interview with Logan Moodley, CEO of Conlog, a longstanding partner of African Utility Week and POWERGEN Africa and a platinum sponsor at this year's event.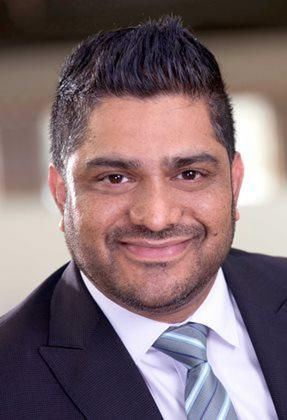 Let's start with some background on Conlog and your interests in Africa, particularly in South Africa? There is a proud history there.
Conlog is a proudly African company in that its products and technology are conceived, designed, and manufactured in South Africa. We have the world's largest base of smart meters and prepaid solutions. We have been specialising in prepaid solutions for over 20 years. Our footprint spans across over 4 continents and 20 countries. Over 70 utilities use Conlog metering solutions, and we have thousands of vending units installed around the world, with over 400 revenue management systems internationally and locally. Our skilled technical support team ensures that you are always connected, offering comprehensive product training. We enrich lives by connecting people to resources.
Any specific projects that you are particularly excited about?
We are excited to be partnered with Wits University's Tshimologong Precinct on an innovative technology programme with a strong focus on blockchain and smart city solutions. Conlog approached the Precinct to assist them in developing and promoting innovation, skills development and entrepreneurship within South Africa through its newly established Reapele programme.
What are the main challenges to working on this continent?
The alignment of technology to the needs of the consumer, where technology providers sometimes mislead the utilities into products that are not suitable for their problems statement.
What surprises you about this sector?
The adoption of IoT technologies in the space of metering and the rapid rate at which utilities and government service providers of energy are trying to address the issues of access to energy in the African continent.
You are a longstanding event partner of African Utility Week and other events that Spintelligent organises on the continent - why the decision to be platinum sponsors at AUW2019?
African Utility Week is one of the biggest stages for African businesses in the energy sector. We chose to be platinum sponsors to maximise our brand exposure to the right market at the right event.
What will be Conlog's main message at the launch event?
We have products that are fit for the market, that are reliable, durable and, of the highest quality. As industry pioneers, we have designed energy solutions to address the needs of our customers. We are also there to support them as a partner, not just a supplier.