16 Jan 2019
PLATINUM SPONSOR INTERVIEW: "At Dromex we see African Utility Week as a point of unity for the African energy sector and an invaluable connection point for innovation and technology within the industry"
Exclusive interview with Stel Stylianou, CEO of Dromex, a platinum sponsor at the upcoming African Utility Week and POWERGEN Africa in Cape Town in May.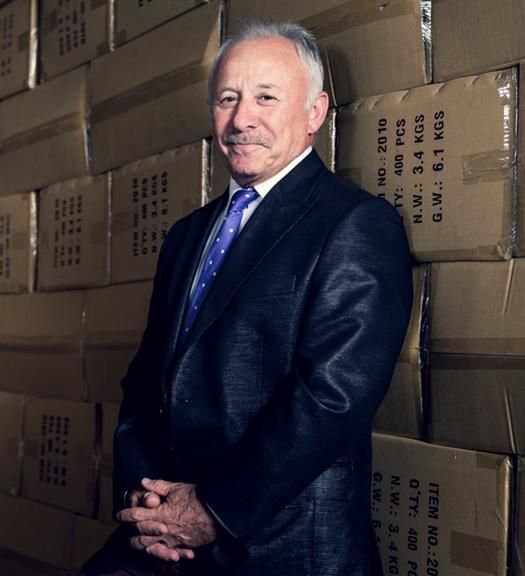 1) Let's start with some background on Dromex.
Dromex is a leading PPE brand that originated from Industrial & Marine Sealing Systems (IMSS), which was founded in 1998 by our CEO, Stel Stylianou. IMSS operated from a 750m2 warehouse, supplying marine based products to ship chandlers as well as other goods, including personal protection equipment (PPE), to industrial distributors nationally.
From this humble beginning, Dromex has grown into a renowned wholesaler of Workwear & PPE, which has become synonymous with quality, competitive pricing and on-time delivery.
Our warehouse capacity now stands at almost 35 000m2 with modern receiving and dispatch facilities at our Head Office in New Germany. In addition, we have Support Centres in Johannesburg and Cape Town.
Dromex is an active member of various SABS technical committees, a member of SAPEMA and SAIOSH.
2) What are the main challenges in the industry at the moment in your view?
The largest challenge remains the supply of materials within South Africa. As there is only one fabric mill there is a shortage of supply to manufacturers and this inhibits effective supply throughout industries. The fabric shortage paired with the lack of quality certified materials, leaves a large scarcity of high-tech protective garments for the Utilities Industry and results in user's often having to accept unreasonable lead times to receive the protective garments they need.
To combat this challenge, we're building our own 8000m2 state-of-the-art manufacturing facility to ensure we deliver on our promise of giving our customers the best possible safety products. Dromex Globale will manufacture our branded workwear at competitive prices with uncompromising quality, conforming to the highest standards. Designed with the stringent needs of local and international markets in mind, it will change the way we supply workwear.
4) What surprises you about the energy industry?
It's important for us to highlight that specialised protective Arc garments and equipment is not just for blue-chip companies but also for contractors who work on substations and often don't wear the correct protective clothing.
5) What is your vision for this sector?
To put it simply, the wait for specialised protective garments is over. We're dedicated to protecting people in the highly hazardous Utilities Industry, so our new specialised Arc range is true to our Dromex promise and our unique supply model. This means that we carry high volumes of stock of our latest Arc protective PPE & Workwear that has been internationally certified at world leading facilities.
In addition to this we will also be keeping consumers up to date with the latest information on global trends within the Arc industry and their associated risks. Our affiliations with leading arc testing facilities and standards authorities will enable us to provide protective equipment and garments that meet the best & most recent arc criteria.
6) You are a platinum sponsor at African Utility Week 2019, tell us more about your contribution to the event and what your message will be?
As a Platinum Sponsor we're excited to be hosting the opening cocktail event on the first evening of the show, which we see as an extremely valuable opportunity to connect with delegates and visitors from throughout South Africa & Africa.
7) In your view, how important is African Utility Week on the utility calendar?
Although this is our first time exhibiting and sponsoring the event, we see African Utility Week as a point of unity for the African energy sector and an invaluable connection point for innovation and technology within the industry.
8) Anything you would like to add?
Dromex believes that all employees any work environment are entitled to maximum safety protection and that employers should never have to compromise on the quality of the PPE products they provide their staff.