04 Feb 2020
ELITES INTERVIEW: "In uncertainty, we, Conlog, hold firm"
African Power & Energy Elites
interview with Logan Moodley, Chief Executive Officer of Conlog (Pty) Ltd, a longstanding partner of
African Utility Week & POWERGEN Africa
and returning platinum sponsor in 2020.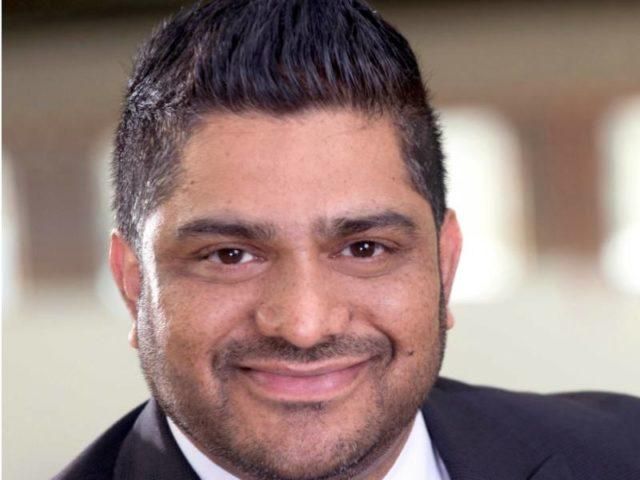 WHAT DO YOU THINK MAKES YOUR TEAM SUCCESSFUL?
Success in a team is born from a shared vision, mission and purpose. We took the time to create a foundation built on these three core pillars for our team to feel secure in which to develop and innovate. Crafting a shared and common purpose for the team was a priority; tethering it to an emotive context further bolstered the team's willingness to be a part of something special.
'Enriching Lives by Connecting People and Resources', became our new purpose. This purpose underlined the 'WHY' in everything we attempted as a group, and realising the benefits of our actions made us more determined to succeed.
HOW DO YOU INCLUDE INNOVATION INTO YOUR STRATEGY AND FUTURE OUTLOOKS?
As a team we promote a culture of 'curiosity' within the business. Because this mindset drives people to have a continuous desire to learn, we find that this learning translates into their problem-solving abilities and analytical skills. Being a technology business, one would imagine that the focus for innovation resides in the product design or development space only. This is not the case at Conlog; we create an environment for anyone to contribute to the innovation ethos of our business, within any facet of our business, be it operations, finance, human capital or design.
The willingness to solve problems, and improve our circumstances in the hope of being better at what we do, comes from creating an inclusive culture of curiosity and promoting the concept that no idea is a bad idea. In the age of digital disruption and creative destruction, a harmony between promoting innovation without technology overwhelming basic humanity, should be encouraged by team leaders.
HOW WOULD YOU ADVISE OTHERS TO DO THE SAME?
A culture change is driven by a change in behaviour, a change that needs to be adopted by each member within the organisation in order for it to be effective. Having a specific plan to address the whole group is vitally important; however, recognising that the group is a sum of its individual parts is as important. Shifting culture toward innovation, or any other strategic initiative, requires strong direction from the leader.
To ensure group buy-in, it may require that different methods are applied to different members of the team. Talent and skills development, succession planning, recruitment practices and a common values system must all entail some initiative that aligns to the behaviour you want to be exhibited by all; this is the foundational block for driving change and responding to calls for programmes like innovation.
In a techno-centric world, it's easy to rush into implementing the technology that represents the closest match to the problem; only to find out later that 'close enough' may not have been 'good enough'.
WHAT ARE YOUR TEAM'S GREATEST BLIND SPOTS?
Having worked my way up through different managerial and executive roles in the business, there are times I find myself reflecting back on my journey and often wanting to relive parts of it. This can translate into taking hold of operational day-to-day tasks instead of empowering and entrusting your team to get it done. Therefore, I would say a blindspot would be knowing when to delegate tasks in order to focus on the strategic long-term functions of the business.
HOW WOULD YOU SHIFT THAT LEARNING TO ADVICE FOR OTHERS IN THIS INDUSTRY?
It's important to invest time in building trusted relationships within your team. If you trust that you have the best person to do the job, let them do it. You are not only empowering the individual, you are giving yourself the space to grow and develop trust with your team. Ultimately this translates into a more engaged team and workforce. Never assume you know enough about a client's concerns and rush to a problem statement, only then to propose the wrong solution or product.
HOW DO YOU SELECT WHO TO PARTNER WITH?
I always start with a conversation; it's important to understand what they want to achieve and what challenges they are experiencing. Never assume you know enough about a client's concerns and rush to a problem statement, only then to propose the wrong solution or product. Today, we find customers are better informed about their challenges and requirements and maybe even their solutions. This is why a well-informed dialogue will help you best approach the solution, having taken the time to consider all facets of the challenge as experienced by the client.
In a technocentric world, it's easy to rush into implementing the technology that represents the closest match to the problem; only to find out later that 'close enough' may not have been 'good enough'.
WHICH OF YOUR LEADERSHIP SKILLS WAS THE MOST DIFFICULT TO DEVELOP?
As a leader, people naturally turn to you as their main pillar of support. Something I am always learning is the ability to successfully navigate those who seek my guidance from one context to the next, while accounting for personalities and knowing how best to manage the best outcome for you and the next person; this is no simple feat. People are the most involved, complex, and ever-changing facet of a leader's life. You encounter people and have to take steps to meet their expectations almost every minute of every day, be it employees, customers, suppliers, shareholders etc. Everybody places their demands on you as a leader.
WHAT'S THE MOST IMPORTANT LESSON YOU'VE LEARNED IN YOUR CAREER?
'Do what you Say'! This statement has remained close to me – something I learned through the many conversations I had with my leadership mentor. A simple yet profound statement; and even more profound is the impact of living by this statement; for yourself, your colleagues and those you lead. It speaks to one's character demonstrating honesty, self-belief and trust. As I mentioned before, once trust has been established between you and your team, the role of the leader becomes much easier.
WHAT'S THE BIGGEST RISK YOU'VE EVER TAKEN?
A monumental risk was deciding to move the entire business 40 kilometres away from its original headquarters. People, plants, all things Conlog moved to a brand new state of the art facility in the Dube Trade Port after having spent more than 30 years in the humble suburb of Overport in Durban. Taking this leap was necessary to create a sustainable platform for the long-term success of the business. Risk lay in knowing that this decision would not be a popular decision for everybody but that sacrifice was sometimes necessary for the greater good of the collective.
WHAT IS YOUR 'SECRET SAUCE' FOR FOCUSING ON THE GOAL AMONGST THE NOISE?
I recognise that the world around me is noisy, and by making a conscious decision to own the noise, or how I choose to respond to the noise, is the first step of keeping focus. This is the nature of the power and energy industry, markets and environments we find ourselves in on the continent today. A continent that's fast developing and evolving as it moves toward economic stability and growth. No two days are the same, therefore finding the 'sauce' is important. For me, being part of a high functioning team that I trust is important; but personally, taking a quiet moment for self-reflection in the day; just a pause from everything, to focus your thoughts and think through the challenges.
I use my commute to work for this reflection – it's MY time, and I enjoy it, knowing that the end destination means more than just arriving at the office.
WHAT DO YOU BELIEVE IN THAT OTHERS DON'T?
I'm the eternal optimist. I tend to look for favourable outcomes in most instances. Often, when one decides to follow mainstream media on news events on the African continent, we find these events to be centered around struggling economies, political strife and the inability of governments to meet the needs of the growing population. However, I choose to see a hive of activity through my travels to various parts of the continent. Africans are brimming with hope looking hastily for a brighter future and they are brave and eager to seek out this future by always putting their best foot forward. Not negating past experiences of others, but willing to learn from them, willing and capable of creating their (our) own experiences, that quite honestly doesn't have to resemble something that's happened on a different continent. We recognise that our freedom today is about economic freedom, and this is only achieved through access; access to basic and not so basic needs. These needs include resources such as water and electricity; in 2020 it extends to include data or the internet for many. We yearn for this ACCESS and recognise the potential it brings. The time for Africa is now.
WHAT TREND IN THE GLOBAL ENERGY SPACE DO YOU SEE BECOMING INTRINSIC TO THE OVERALL POWER NETWORK?
The growth in smart connected devices in the overall power network has been exponential in recent times, growth which continues on the upward trajectory. This is based on the need to measure, understand and improve operational efficiencies across the network; driven by a number of key stakeholders. Every connected device amasses a wealth of data as it coexists with other devices, systems and humans on the network. I believe there is significant potential in building long-term sustainability on these networks if one adopts a converged view on a select number of key trends in the industry today; Big Data and Predictive Analytics supported by a sound connected device infrastructure that creates access for consumers. In the case of this network, these connected devices take the form of a meter; the trend to watch closely is not the device or the technology but rather the consumers. As their access grows, their needs evolve, where staying abreast of their needs or, even predicting their needs, becomes the cornerstone for all activities on the power network. Place the consumer first above everything as they determine the trends.
WHAT INDUSTRY CHALLENGE KEEPS YOU AWAKE AT NIGHT?
Certainty. In a market toiled with political and economic strife, from one country to the next one looks for certainty. This helps support long-term decision making and support investment propositions. But blinking sometimes in some of these markets means you might open your eyes to something completely different from only just a moment ago. While many may turn to leave this degree of uncertainty, we, Conlog, hold firm.
We believe in our mission, we believe we are on a developing continent and that certainty will come. But being able to constantly navigate through the tides of uncertainty while maintaining the best interests of the business and achieving small success – this is stuff that keeps me awake; what tide will I have to navigate past next? Certainty. In a market toiled with political and economic strife, from one country to the next one looks for certainty. This helps support long-term decision making and support investment propositions.
- This interview first appeared in the latest African Power & Energy Elites publication and portal: https://www.african-energy-elites.com/ For more thought-leader interviews with industry pioneers: Access the full digital publication here