01 Feb 2019
ENERGY REVOLUTION AFRICA INTERVIEW: "Partnerships between utilities and private off-grid players could rapidly expand access to electricity across the continent through micro-grids"
Exclusive interview with Chinedu Igbokwe, Chief Operating Officer, Daystar Power Group, Nigeria and a moderator during the Energy Revolution Africa conference track at African Utility Week and POWERGEN Africa in Cape Town in May.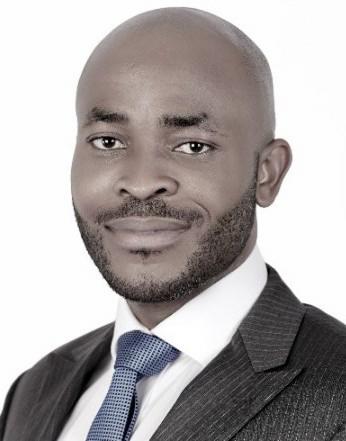 Will you please start with a short introduction to yourself and your company?
I have a bachelor's Degree in Electrical Engineering and master's in Management from Northwestern University in Evanston Illinois, USA. The last decade of my career has been in the renewable energy space. With roles ranging from R&D, market strategy, project development and operations. It is very exciting to see the rapid increase in solar deployment globally driven by geometric reduction in prices.
I currently lead operations for Daystar Power on a group level. These operations span across 4 countries in Sub-Saharan Africa. In this capacity, I have direct responsibility over 4 key functions; Sales, Supply Chain, Project Implementation, and Asset Management.
Daystar Power Group is a young company set up by a group of African and European investors with the goal of addressing Africa's power needs through the use of clean, reliable and affordable energy. Other than contemporary providers of solar power solutions, Daystar Power offers its systems to customers on a leasing basis in long-term, typically 10-year contracts, thus taking on the high upfront capital costs for the systems.
Daystar Power has developed specific solutions for Africa's commercial industry, which has to deal with excessively high electricity costs, driven by long lasting power outages, resulting in a dependency on diesel generators. The use of diesel generators does not only increase costs, but also contributes to significant levels of air pollution across Africa.
What most invigorates you about the work you do?
My "why" is to be instrumental in solving the electrical power infrastructure challenges on the African continent. Working with Daystar Power is a means to that end. In 2018, we have seen our impact on the environment across the planet. However, we have also seen renewables outperform coal and nuclear consistently. This gives me hope and drives me forward.
In your opinion, what do you think the biggest challenge is facing the global renewable energy sector?
The integration of intermittent renewables like PV or wind is typically not an issue in small amounts, but as the percentage of electricity derived from these variable resources increases, the ability to integrate all that renewable energy becomes more challenging. In many ways, the grid needs to be prepared to accept a shift from on-demand thermal generation to variable generation. Energy storage is one of the resources that can integrate renewables very effectively and compensate for the variability in sun and wind.
What do you think the biggest renewable energy challenge is in Africa?
Cost of capital; unlike other forms of power generation, renewables have relatively low operational costs and very high capital costs. This means that to make renewables competitive, the cost of capital (i.e. interest rate) must be low. Traditionally, cost of capital in the African region has been higher than others. In that end, I have worked hard to create innovate investment structures which allow us to deploy assets over a long term.
In Africa how do you see the capital markets support deployment of renewables?
We have seen a mix of international funding and Africa based capital work to drive deployment of renewables, mostly as short-term debt. This is not the best option when deploying long term assets. There is a lot of work that needs to be done to educate the capital market about risks and how to price long term investments in the renewable energy space.
What are some of the more pioneering technologies coming out of the renewable energy industry?
We are seeing an uptick in long duration storage solutions using flow-battery technology. This is important in Africa as most of the projects are off-grid hence storage solutions play a major role.

However, I feel in the long run Lithium Ion will win out in both short and long duration applications. With its diverse markets ranging from portable electronics like smartphones or laptop computers, to ever increasing usage in the automotive world for hybrid and full electric vehicles, it has benefited from economies of scale and today represents the most effective core technology. Within the Lithium Ion battery field however there are many different chemistries being contemplated, all of which promise to improve on energy density, safety, durability, or power capability. We are continually monitoring these advances in the field and are working with some of these companies to take advantage of these technologies when they mature.
Mono Crystalline PERC technology has been listed as one of the biggest solar trends to look out for in 2019. Do you agree?
I totally agree with this. When deploying solar power solutions for commercial segment where availability of roof space is limited, being able to squeeze more kWp in the same roof space becomes very important. Mono Crystalline modules have historically been more expensive per Wp compared to Poly Crystalline modules. However, with recent advancements in PERC and increase in global production we are seeing prices become close to par. We predict that in 2020, PERC would be the standard module technology for Tier 1 solar panel producers.
How does this impact energy solutions needed in Africa?
It would allow previously unfeasible projects in the C&I space become feasible. Hence increase the market penetration for solar energy.
At the upcoming African Utility Week and POWERGEN Africa you are moderating a session on how utilities can work with off-grid players to accelerate energy access in Africa. Can you give us a sneak preview of your views on this topic?
This is a super exciting topic for me! I see a future collaboration between utilities that can raise funding for capital projects at a low rate and have a distribution of personnel around the region already, and off-grid players who have the speed and technology know-how to deploy off-grid assets to un-electrified customers at a faster and cheaper cost than extending the grid.
In this partnership, both players will utilize their inherent strengths to rapidly expand access to electricity across the continent through micro-grids owned and operated by the utilities but designed and deployed by private off-grid players.
What are you most looking forward to?
I am looking forward to engaging with other attendees to share ideas about the future of energy in the African continent.
What will your message be to people attending/considering attending this event?
This event will be a rare opportunity to connect with other professionals in the Utilities industry who are focused on the African region!