08 May 2019
FIELD SERVICE MANAGEMENT INTERVIEW: "A single mobile workforce management system will enable total operational awareness and sharing of resources across an organization"
Exclusive interview with Mr Martin Green, Regional VP of Sales, EMEA, ClickSoftware, United Kingdom – silver sponsors at the upcoming African Utility Week and POWERGEN Africa.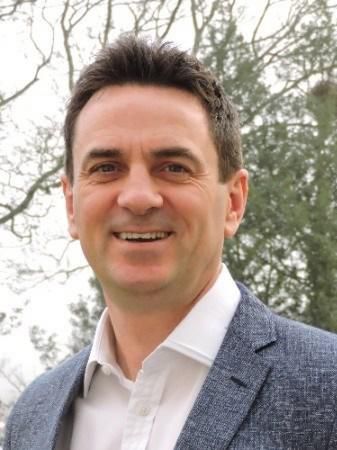 Let's start with some background on ClickSoftware.
ClickSoftware is a global leader in field service management solutions, delivering value through improved efficiency, effectiveness, and enhancing customer experiences. We have been in business for more than twenty years with an exclusive focus on field service management. More than one third of our 400 enterprise customers are utilities. Our domain expertise is unparalleled, and when combined with our state-of-the-art technology and innovation we deliver meaningful, measurable business value to service businesses. Our flagship product, Click Field Service Edge, arms utilities with the smartest technologies and best practices from around the globe to deliver real-world results, real-time recommendations, and real operational intelligence.
Any particular projects in the energy sector that you are very excited about currently?
We are working on many exciting projects in the energy sector in South Africa including: Umhlathuze Municipality, Swaziland Water Services Corporation, and City of Tshwane. City of Tshwane is working with ClickSoftware for task scheduling and execution of meter reading and credit control work for electricity and water utilities. As a result of the fully integrated solution with ClickSoftware and other backend systems that generate work orders and archive photos of job-related information, City of Tshwane has improved the productivity and efficiency of their field technicians, reduced their reliance on third party workforces, eliminated paper-based data capture, increased customer satisfaction, and enhanced the City's ability to be mSCOA compliant.
Where in Africa are you focusing for growth?
South Africa is a major focus, as well as countries just to the north of South Africa. Other emerging countries and regions include Kenya and East Africa, Mozambique and Angola. Our relationships with SAP and EoH complement our go-to-market and delivery strategy in the region.
What are the main challenges in the industry at the moment in your view?
Disparate mobile workforce management solutions being used across many business groups & work types leading to a lack of operational awareness, visibility and ability to share resources internally
Aging workforce/skillset shortage
Increasing customer expectations around transparency and communication
Limited ability to rapidly respond to emergency situations
Working effectively with 3rd party resources (contractors)
What surprises you about the energy industry?
There are a couple of things. First, the rapid adoption of consumer technologies like customer engagement management that provide an uber-like experience for customers of utilities. Also, the variety of different types of work that make utilities such a rich environment with a variety of needs. There's long cycle, short cycle, tasks that require one person or a crew, and a mix of internal employees or contractors.
What is your vision for this sector?
Our vision for the energy sector is for organizations to use a single mobile workforce management system to manage all types of work for all lines of business. This will enable total operational awareness and sharing of resources across the organization. Arming field workers with consumer-grade devices and mobile apps will ensure seamless and real-time capture of all work details and faster time to respond to emergencies. By using applications that are cloud-based, energy companies can take advantage of massive amounts of data to make predictions about things like how long it will take to complete a job, what parts or equipment might be needed, what skills will be needed at what time within a crew, when the best time will be to use third party resources, etc.
You are a silver sponsor at African Utility Week and PowerGen Africa this year, tell us more about your contribution to the event and what your message will be?
We are extremely excited to be a silver sponsor at the African Utility Week this year. ClickSoftware will be present on stand #E21 where our Solution Consultants will be running live product demos and our team of experts will be available for business conversations. We will also host a competition on the stand, where every day the delegates will have a chance to win an Amazon Echo Dot smart speaker.
Another interesting activity worth mentioning is the presentation run by our RVP of Sales, Martin Green, in The Energy Revolution Hub around Innovations in Mobile Workforce Management. Martin will be discussing how Artificial Intelligence and Machine Learning deliver value to the utilities and energy sector.
In your view, how important is African Utility Week and POWERGEN Africa on the utility calendar?
For ClickSoftware African Utility Week and POWERGEN Africa is one of the key utility events in EMEA. We are excited to have the chance to meet our key audience in the region, connect with them and learn about their experiences.