30 Jan 2019
GAS-TO-POWER INTERVIEW: "Africa is one of the main strategic markets for Ansaldo Energia, with 16,000 MW installed and local offices in Morocco, Algeria, Tunisia, Egypt, Nigeria and South Africa."
Exclusive interview with Stefano Boggia, Business Development Manager for Africa at Ansaldo Energia and Advisory Board member for African Utility Week and POWERGEN Africa.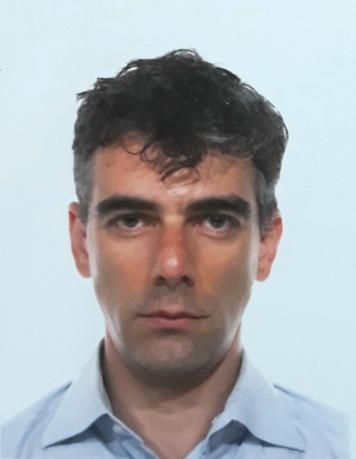 1) Let's start with some background on Ansaldo Energia – there is a proud history there.
Absolutely. Ansaldo Energia is one of the oldest industrial groups worldwide, we have been involved in energy and machinery manufacturing since 1853, when Giovanni Ansaldo & Co. was established in Genoa, Italy.
Today the Ansaldo Energia Group is a leading international player in the power generation sector, to which it brings an integrated model embracing turnkey plants, components (gas turbines, steam turbines, generators and microturbines), and servicing.
We have deep roots in the world of energy: we produced our first steam turbine in 1912 and our first electricity generation plant in 1923. Ansaldo then focused on growth in the mechanical and electrical industries, drawing as always on innovation and technology as its points of strength and acquiring its current name of Ansaldo Energia in 1991. A licensee of General Electric steam turbines (1949), ABB steam turbines and generators (1989) and Siemens gas turbines (1991), in the meantime the company developed its own centre of research and development and by 2005 it had achieved full technological independence. In 2016, with the acquisition of Alstom's cutting-edge heavy-duty gas turbine business and its subsidiary company Power System Manufacturing, Ansaldo Energia positioned itself as a global leader in the field of both components and service activities.
Today Ansaldo Energia's installed capacity exceeds 194 GW in more than 90 countries, with about 4,400 employees active in 33 locations worldwide, including the headquarters in Italy and several subsidiaries and branch offices in various countries.
2) What does Ansaldo Energia's role entail?
Ansaldo Energia distinguishes itself from most of its competitors thanks to its dual role both as OEM and as EPC.
As OEM, the Group designs, manufactures and commissions Gas Turbines, Steam Turbines and Generators for power generation applications up to more than 1,000 MW of electric power. As EPC, we propose contracts that range from the design of complete power plants to project management as EPC Contractor, complemented by the supply of spare parts and maintenance on components, both for its own and for third party technologies.
Driven by a flexible approach and decades of experience working on over one hundred power plant construction projects, the Ansaldo Energia Group can handle the entire construction process, from plant design, environmental impact analysis and the management of purchasing, design and construction processes, to commissioning and guaranteed lifetime support through long term service agreements.
3) Where in Africa are you active?
Africa is one of the main strategic markets for Ansaldo Energia. Here we have a long term commitment to the development of the power generation market: we have more than 16,000 MW installed in several countries in Africa; local offices in Morocco, Algeria, Tunisia, Egypt, Nigeria and South Africa.

We are currently working on new construction contracts in Tunisia and Republic of Congo, and have recently commissioned 2 large gas turbine power plants in South Africa for a total of 1,000 MW of electric peaking power, which are currently contributing strongly to the stabilization of Eskom's power supply. For these two power plants in South Africa (Avon, near Durban, and Dedisa, near Port Elizabeth) Ansaldo Energia is also providing the Long Term Maintenance for 15 years: a very solid and long term stable basis on which to further build our local presence in the country in order to optimally contribute to future power generation projects in South Africa.
4) Any particular stories/case studies in the energy sector in South Africa you can share?
The best examples would be the two Peaking open cycle power plants of Dedisa (featuring 2 x AE94.2 Ansaldo Energia gas turbines) and Avon (4 similar units), that I have mentioned above, respectively in commercial operation since September 2015 and July 2016.

These projects represent a perfect case of successful power project execution and resilient management despite tough local conditions, with several lessons learned which can be applied to future projects in the region. In particular, the combination of technical EPC capabilities and project management competences, for example the ability to manage construction companies and local sub-suppliers, and the special attention paid to the relations with the local community have been instrumental in the successful completion of the projects.

It is also a perfect example of how large infrastructure projects can play a fundamental role in supporting the local economy and providing during construction thousands of jobs, skill development and upliftment for the local communities. During the execution of these two South African projects, Ansaldo Energia's people, our most valuable asset, acquired competences and local know-how which will be valuable for the participation in future large scale projects in South Africa.
5) What are the main challenges in your view with regards to generating enough energy for the continent? And the opportunities? What is your vision for renewable energy as part of the energy mix on the continent? How important is gas to power for Africa's energy future in your view?
Africa, and in particular sub-Saharan Africa, urgently needs significant infrastructure investments for the extension, upgrade and improvement of the power sector. This is true both in developing countries, where the focus is on increasing the share of the population with access to power, and in more industrialized countries, such as South Africa, where there is the urgent need of upgrading and replacing an aging power generation infrastructure.
New renewable technologies, increasingly cheaper, are certainly indicated for such a large scale development, in particular on a continent like Africa where solar and wind resources (and in specific countries also water and geothermal resources) are abundant. Together with renewables, an adequate amount of readily available, grid balancing power is required, and in the short/medium term this can be achieved economically only with new gas power plants. In the long term, battery storage will complement the set of available technologies. Since Ansaldo Energia possesses both the EPC competences and the OEM technology to successfully contribute to the development of the power sector in Africa, we consider Africa as one of our strategic markets.
8) You are a member of the advisory board for African Utility Week and POWERGEN Africa in Cape Town in May. How important is this event on the energy calendar?
The African Utility Week, especially this year when it is combined with POWERGEN, is a very important event in the power landscape of Southern Africa and South Africa in particular.
This year even more attention will be triggered by the recent announcements made by the South African government in relation to the IRP policy document approval and the expected developments on potential new future IPP rounds for both renewable and gas projects. For the above reasons we expect a wide participation at the event in Cape Town and anticipate the possibility of interesting discussions with relevant parties.