10 May 2019
GE INTERVIEW: "The steam power industry has never been more demanding"
Exclusive interview with George Njenga, Regional Commercial Executive, at GE Steam Power and COO GE SA. The company is a platinum sponsor at African Utility Week and POWERGEN Africa in Cape Town.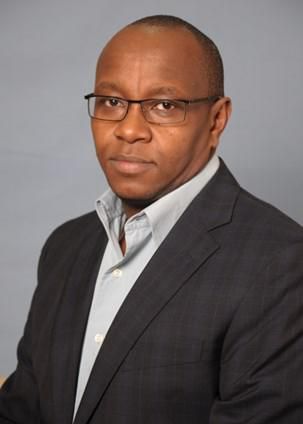 Let's start with some background on GE Steam Power' work in the energy sector, there is a proud history there.
GE Steam Power is an industry leader in cleaner power generation, supporting customers with everything from full turnkey plants to individual components, upgrades, and core operations and maintenance services for their coal and nuclear power plants. As today's #1 steam franchise with more than 30% of the world's steam turbine capacity, 50% of the world's steam turbines for nuclear power plants and 30% of the world's boilers, GE Steam Power is delivering solutions that ensure a productive future for power plants all over the world.
Any projects in the energy sector that you are very excited about currently?
• New technologies
Yes. The steam power industry has never been more demanding. Operating budgets are under constant pressure creating the need for utilities to continually review OPEX cost, improvement measures, increase efficiency and productivity. We are constantly innovating to help our customers across the spectrum, from best in class upgrades and retrofits, to core operations and maintenance across more than 90 OEM & oOEM brands. Load variability is becoming an everyday reality for many utilities. Economic challenges such as the cost of fuel are forcing operators of coal fired power plants to operate their units at lower loads more frequently and for extended periods. With these ever-increasing pressures, reducing the use of costly support fuels that are required for start-up and low load flame stability has become even more important. Utilities require new technology to support these new operating models. Technology advances in Plasma systems, adoption of digital technologies as well as boiler optimisation strategies are enabling coal fired power plants to address such needs resulting in reduced OPEX and improved operation efficiencies.
For the past 100 years GE has been a leader in cleaner coal technologies, by providing the most advanced Air Quality Control Systems to remove air pollutants such as, Particulate Matter (PM) Nitrogen Oxide (NOx) & Sulphur Dioxide (SO2). During its first performance test last year, Kusile's Wet Flue Gas Desulphurisation (WFGD) plant, the first of its kind installed on the continent, exceeded its performance by achieving a 93% removal efficiency rate for SO2.
• Execution excellence
Over the past decade, GE has been working closely with Zimbabwe Power Corporation in their efforts to provide reliable energy to support the country's growing demand for electricity. Last year we successfully completed a major overhaul & outage on one of its 120MW plant. The scope of work included the inspection and major overhaul of the steam turbine, generator, condenser tube replacement and control system upgrade.
In South Africa, we also marked critical milestones with the synchronization to the grid of Unit 3 at Kusile and unit 2 at Medupi, this being the fifth out of six units at the power station to be providing electricity to the nation. Additionally, we have also recently completed a generator mid-section swap on Unit 2 at Eskom's Kriel Power Station, this will also bring back much needed generating capacity back to the grid.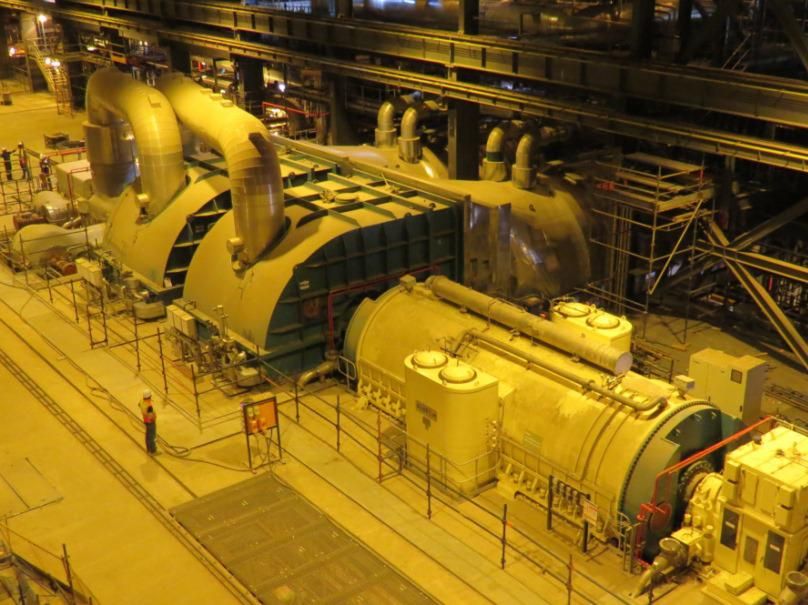 Where in Africa are you focusing for growth? And in which sectors in the industry?
GE sees Sub Saharan Africa as a major potential growth area. We are currently active on numerous projects, which vary in scale, in South Africa, Tanzania, Botswana, Cote D'Ivoire, Zimbabwe, Kenya and many more. We are also exploring various opportunities in Power Generation and Waste to Energy. We are exploring a range of digital technologies to transform the energy sector to increase levels of productivity, lower operational costs, extending the life of machinery and efficiency within plants.
What are the main challenges in the industry now in your view?
Meeting more stringent environmental regulation for emissions, access to finance to implement and maintain infrastructure, and to effectively deliver energy needs at the lowest possible cost to consumers continues to be a challenge. To address the issues of emissions we are seeing the development and adoption of Air Quality Control Systems and Ultra-Super Critical Boiler technologies to help power producers to deliver on environmental commitments within a very dynamic sector.
What is your vision for this sector?
GE's vision for this sector is for improved access to reliable and affordable power. 60% of the people on this continent do not have access to electricity irrespective of how its produced. Whilst progress has been made rural electrification lags. Approx. 25% of rural Eastern Africa population has access to electricity, compared with 29% in Southern Africa and 35% in West Africa.
There is also a need to leverage large infrastructure projects in creating jobs and development of critical skills needed to drive continuous growth in the sector. Enterprise development is a critical component.