20 Mar 2019
GREEN BUILDING AFRICA INTERVIEW: "We need to determine a way to decentralise the energy sector. Until such time we will continue to have load shedding problems."
Exclusive interview with Bryan Groenendaal, editor of
Green Building Africa
and panellist at the Future Cities conference track at African Utility Week and POWERGEN Africa in the session focusing on
"How can municipalities prepare for the challenge of integrating decentralized energy resources?"
He is also an official brand ambassador for the event.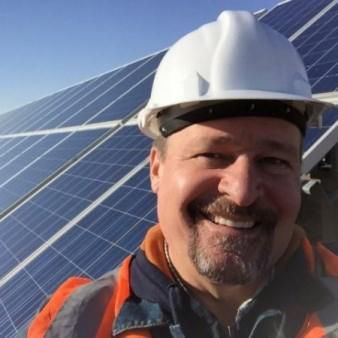 Let's start with some background on your publication, your readers, your focus etc?
Green Building Africa is a digital publication servicing the built environment, infrastructure and renewable energy sectors in South Africa plus the rest of Africa. It is these three sectors that have the most capacity to mitigate the risk of climate change (with the right government policy). They are essentially where the biggest changes will take place. As such there is an abundance of news. I started the publication in 2017 and it has grown from strength to strength. We average around 20000 regular and 12000 unique visitors a month plus we have over 80000 followers across multiple social media platforms.
How green is the building trade?
We are 10 years behind the rest the world and falling further behind. Here is an opinion piece I recently published on nett zero buildings. It is a sector that offers the most impact but very little has been done in SA. Our poor record speaks for itself.
What in your view have been the most significant changes in the "green building industry" in the last few years?
For the record, my core business is wind and solar farm development where I have operated in nine countries in Africa. Green Building Africa refers to building as a collective approach across multiple sectors not just buildings (ie 'we are building together'). To answer your question: We have stagnated for 10 years under the leadership of government and the GBCSA. Both have driven a green features based agenda. The rest of the world has adopted the concept of the high performance buildings whose outcomes are determined by the building user. Smart technology, artificial intelligence, blockchain and Iot will be big enablers and drivers toward Nett Zero Buildings.

What in your view are the biggest challenges and therefore also the opportunities in the building sector to become more environmentally friendly?
Government policy determination and implementation. The industry needs to get real. The HPB will compete in the market place based on how it performs and not on what green accreditation it has. Real time performance reporting on carbon emissions, energy use, water use, indoor air quality, staff performance and staff health will ultimately determine rental and resale marketability. Buildings will then become Nett Zero as a consequence of market forces.
You are part of the Future Cities conference track at African Utility Week and POWERGEN Africa as a discussion panellist in the session focusing on "How can municipalities prepare for the challenge of integrating decentralized energy resources?" What are your expectations?
We need to determine a way to decentralise the energy sector. Until such time as municipalities are able to generate their own electricity or buy power from IPPs, we will continue to have load shedding problems.
What are you most looking forward to at the event?
Chaos, robust debate, innovation, news and a sense of urgency.
Anything you would like to add?
No plastic please.