12 Feb 2019
GREENCAPE INTERVIEW: "Our work on the Atlantis Special Economic Zone for Green Technologies has been important to open up the energy efficiency manufacturing market in SA"
Exclusive interview with Bruce Raw, Chief Strategy Officer at GreenCape and at the African Utility Week Future Cities conference in May he is an expert panellist in the discussion on "Enhancing energy efficiency in existing and new local government facilities".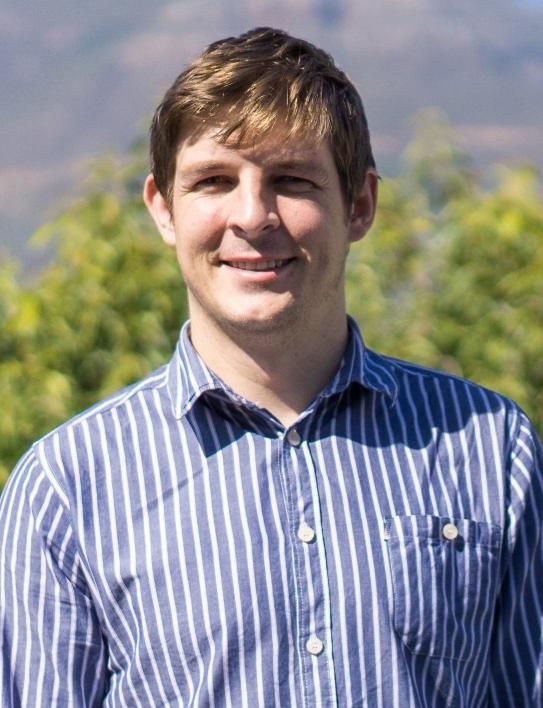 Let's start with some background on GreenCape – there is already a proud history there.
Yes, definitely. GreenCape was set up in 2010 a non-profit organisation and since then we've been working closely with businesses, governments and academia to identify and remove barriers to green economic growth. We work here in South Africa and beyond, and our mission is to catalyse the replication and uptake of green economy solutions to enable each country and its citizens to prosper.
We can imagine a world where Africa is the most prosperous continent, and where we've used the green economy to help people thrive, to reduce carbon emissions, and to use resources sustainably.
This is a big task, and we provide a range of services across the energy, waste, water and sustainable agriculture sectors. For instance, our sector experts provide businesses and investors in the green economy with market data, research and insights that are free, credible and impartial – this helps investors make optimal investment decisions. We also support government and industry with technical and regulatory support and advice – this helps to ensure the uptake of the right green economy solutions. To businesses in the green economy, we do advocacy and help them access networks of key players in government, industry, finance and academia – this helps green sectors grow.
What does your role entail?
I am responsible for strategic direction of new work for GreenCape, as we expand to do more work across the country and continent.
Any particular energy efficiency projects in the energy and water sectors you are currently involved in? Any success stories/case studies you can share?
GreenCape is developing a replication strategy for energy efficiency projects at water and waste water treatment works in South Africa.
At the moment, we are working on a replication strategy for energy efficiency projects and water and waste water treatment works in South Africa.
In terms of success stories, our work in designing and developing the application for the Atlantis Special Economic Zone for Green Technologies has been important to open up the energy efficiency manufacturing market in SA. The zone, which was launched by the President in November 2018, is home to green technology manufacturers, which include energy efficiency players such as LED light and double-glazed window manufacturers.
What are the challenges with regards to energy efficiency in the province? And the opportunities?
I am hesitant to describe challenges as specifically linked to the Western Cape, as they are really applicable across the country. In terms of industry, which is really where it matters, the biggest barrier to date has been that energy is often a small cost centre when compared to the value of the process that efficiencies are being sought for.
What is your vision for energy efficiency on the continent?
My vision is a thriving energy efficiency sector in Africa, where we locally innovate, design and manufacture energy efficiency materials and technologies. This will grow local economies, create jobs and reduce carbon emissions. I would like to also see efficiency as a requirement and valued at more than just the cost savings it provides.
You are part of a session on energy efficiency at the African Utility Week conference in Cape Town in May. What will be your message at the event?
My message will be that efficient energy use should be something that is non-negotiable. We often think that either the energy and monetary savings of energy efficiency interventions are too small, or that the return on investment of more expensive interventions are too low. With more tariff increases looming, the business case for making the investment in energy efficiency is getting stronger. We really need to change our mindsets around efficiency.
What are you most looking forward to at African Utility Week?
I look forward to hearing about the latest advances and developments in the energy and water sectors, and to connecting and re-connecting with investors and government players in this space. I am also interested to engage with investors, funders and government players on new renewable energy and water challenges that have been emerging across the continent.
Anything you would like to add?
Energy efficiency is incredibly important for economic growth and job creation. Whether we are in a supply-constrained energy system or not, or even whether we generate energy from renewables or coal, does not matter. Growth requires power. The better we use the power we do have, the faster our economies will grow and the quicker we will lift people out of poverty.