05 Mar 2020
HYDRO INNOVATION INTERVIEW: "We need to be bold and dare to explore innovative technologies and develop skills"
Exclusive interview with Carole Rosenlund, Head of Africa at the International Centre for Hydropower, Norway. At the upcoming African Utility Week and POWERGEN Africa she is part of a session on "Innovations in the hydro sector."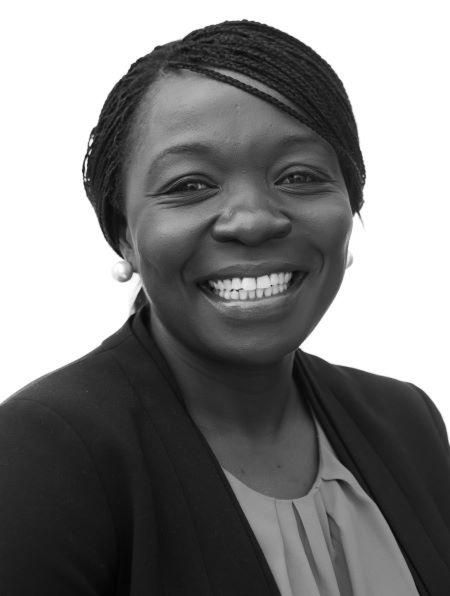 Let's start with some background on your organisation and the work that you do in the energy sector.
ICH is a non-profit membership association with the core purpose of raising the standards of competency of hydropower sector personnel through training programmes, workshops and seminars that promote the sustainable development of hydropower resources and water governance.

Significant support from our strategic partner, the Norwegian Agency for Development Cooperation (NORAD) has enabled ICH to develop a solid portfolio of courses spanning virtually the entire knowledge spectrum of the hydropower sector. This has made it possible to train more than 6000 professionals in the energy sector worldwide, and by the end of 2020, an additional 500 personnel will have received similar training through the ICH course activities.

Any specific projects in Africa you are involved in that you are particularly excited about?
It's an exciting year for us and this 2020 ICH will host 7 interesting training programmes in Africa covering various hydropower related topics. These programmes are highly relevant, equally important and bring significant improvements in the sector.

We will host these in various countries on the continent and I am absolutely looking forward to meeting new participants and to expand my network.

It is deeply rewarding to see previous course participants playing key roles in steering change in their organizations using the knowledge gained.

How optimistic are you about hydro power being part of the energy mix on a large scale in Africa?
Recent years have seen solar, wind and geothermal headlining and playing a critical role in increasing installed capacity and access to electricity in Africa. These renewables are critical to the energy mix but being intermittent sources, they do not provide for a stable reliable supply of electricity like hydropower, which remains a more flexible and stable source of energy despite its probable complexities on society and the environment.

Nonetheless, hydropower is economically competitive and has been dominant in accounting for a large percentage of Africa's electricity generation. It is therefore difficult not to be optimistic and enthusiastic about its relevance knowing that if developed sustainably, hydropower can truly enable Africa to boost its energy output and overcome existing power supply deficits and electricity access challenges.

Africa's energy needs continue to grow, and access to electricity is essential to further promote economic growth, support urbanization and boost industrialization. Large scale hydropower is seen as the main means for achieving energy security and ensuring affordability.

It is encouraging to see that African governments are taking steps to increase regional cooperation and working towards managing shared resources like hydropower to increase installed capacity to meet their energy needs.

Associated with large-scale hydropower, we are witnessing enhanced regional collaborations for the expansion, modernization and construction of new cross-border transmission infrastructures to establish an Africa wide transmission interconnected network. This will improve trading between nations through the power pools. Large scale hydropower being far superior, more stable and reliable in comparison, will continue to play a prominent role in strengthening the operations of the power markets and enabling electricity trading between the regions.

Enthusiasm for large-scale hydro should not in any way diminish the vital role that small-scale hydropower plays in Africa. Both are equally valuable in the energy mix and significant game changers in meeting the energy needs of Africa. We must remain optimistic. :)

What are the main challenges to hydro power projects?
It is no secret that Africa holds incredible potential for hydropower, yet this remains largely unexploited.

Financing is by far the biggest challenge, with hydropower projects being capital intensive and needing substantial investments upfront coupled with the risks of cost overruns and time slippage.

Large scale hydropower carries the most risk hence needful of a long-term outlook and a deep understanding of all associated inherent risks and uncertainties.

A variety of innovative approaches to financing are now being implemented with a view to ignite investor confidence with supporting mechanisms to help mitigate and manage project risks. Well defined legal and regulatory frameworks are needed to boost investor confidence and secure investments for projects.

It would be rather complacent not to acknowledge the obvious interaction between hydropower and climate change, especially the long-term impacts of climate change on the future of hydropower development.
Africa's hydropower sector has already felt the effects of climate change through the recent heavy rains and droughts witnessed across the region. Droughts affected water availability and flow volumes thereby reducing generation capacity, affecting energy planning and resulting in power outages and load shedding.
Other major challenges to hydropower projects in Africa are technological, the continued shortage of skilled manpower, socio-political issues, weak policies and regulatory frameworks and security related issues.
Which countries are doing the right regulatory things etc. at the moment?
The AfDB has published an Electricity Regulatory Index (ERI) 2019 report which measures the level of development of the regulatory framework for the electricity sector in African countries against how well these levels align with peers and international best practice.

Thirty-four participating countries were ranked and according to this index report, Uganda takes top position for the second year running, followed by Kenya, Tanzania, Algeria and Rwanda.

Whilst none of the 34 participating countries achieved the highest ERI score level, a good majority demonstrated progression and effective implementation of their electricity regulatory frameworks despite existing weaknesses in their legal and institutional processes.

The index report acknowledges the meaningful progress that has been made by African governments but concludes that there is tremendous need for a "more consistent application and implementation of regulations and improved institutional capacity to support sector performance, in order to drive improvements in electricity access and the quality of supply."

Electricity sector regulation needs to be improved as a matter of urgency otherwise it will be challenging for Africa to secure necessary investments required to meet energy needs and achieve set development goals.

This report is insightful and very interesting. Highly recommended for the region's electricity stakeholders.
At the upcoming African Utility Week and POWERGEN Africa you are part of the session on "Innovations in the hydro sector" – what will be your message at the event?
Hydropower is unique and vital in powering Africa's transformation and for us to harness its full potential, we need to be bold and dare to explore innovative technologies that tackle new and existing challenges.

To achieve innovation at this level, it is imperative that we focus on developing skills and building robust education systems that nurture unconventional thinking and creativity. Sustainable sector policies and regulatory frameworks are equally relevant for innovation.

Innovative technologies and power systems are making it possible for Africa to leapfrog old traditional applications and rather focus on improved sustainable development of renewable energies.

Collectively, we must continue to collaborate and invest in developing cost effective, resilient and reliable systems and solutions. These will certainly help the sector to better manage resources and maximize production, improve efficiency, reduce overall operational costs and increase revenues.