02 Mar 2020
HYDROPOWER INTERVIEW: "I am very optimistic about a combination of intermittent wind and solar with hydropower providing the baseline and storage"
Exclusive interview with researcher and promoter of small scale hydropower Bo Barta.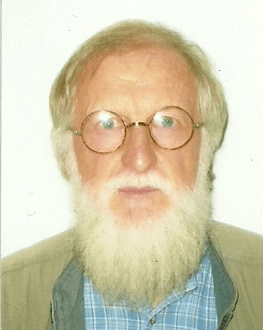 At the upcoming African Utility Week & POWERGEN Africa there will be a Small Scale Hydro Day as part of the Knowledge Hub on the expo floor, and Bo is part of a panel discussing on a "Guide to developing a small hydro plant."
Let's start with some background on your organisation and the type of projects you are involved in.
I am semi-retired, and have been professionally working, researching and teaching for some 50 years in the spheres of mainly the development and preservation of the water resources in South Africa. However, I have not had much recent experience with the wider SA's mainstream economy mechanisms, but due to my consulting exposure I am well acquainted with the potential for development of the renewable resources, particularly hydropower in South Africa. That mainly since 2002, when I was commissioned by the then Dept. of Minerals and Energy to investigate and to compile the Baseline Study on hydropower potential in South Africa.
Any specific success stories you would like to highlight?
My recent professional success and the contribution to the development and implementation of the renewable energy resources and technologies, is primarily the small scale (<10 MW) hydropower, entrenched in the research and co-authorship of several Water Research Commission (WRC) reports as follows:
(i) WRC Rep.: KV 323/13: Scooping study: Energy generation using low head hydro technologies.
(ii) WRC Rep.: TT 597/14: Conduit Hydropower Development Guide.
(iii) WRC Rep.: 2219/1/16: Energy generation using small hydropower in the rural electrification.
Also, the feasibility evaluation project on 9 MW hydropower installation at the Hartbeespoort Dam in the North West Province. It has been one of a few recent interesting projects I have been involved with and am still promoting.
Are there any countries on the continent doing the right things at the moment in your opinion i.t.o. their energy policies?
In my opinion, the policies with regard to primarily the mix, development and sustainability assurance of electricity supply in South Africa do not appear to be addressing the actual circumstances of the local economy in balancing with the social ambitions and realities of social environment. The present policies are mainly supporting the centralized (monopolistic) agendas of the SOEs, dictating to a large extent the development processes in South Africa. The draft proposals of the progressive policy I am aware, are being hold unattended (e.g. DWS's "Sustainable Hydropower Policy Positions, since 2016).
NB: I do not know much about the energy sphere policies adopted or implemented in other countries on the African continent. To some extent I do know about energy sector policies in Namibia and Botswana as well as in Mozambique through the Southern Energy Pool database.
How optimistic are you about renewable energy being adopted on a large scale in Africa?
No doubt, I am very optimistic about renewable energy technologies suitability in adopting on the African continent generally, specifically for Southern Africa, that in a combination of intermittent wind and solar with the baseline and storage providing hydropower. However, the fair balance between the development of the intermittent and base-line resources has to be observed.
At the upcoming African Utility Week and POWERGEN Africa you are part of the Energy Revolution Africa track in a discussion on "Guide to developing a small hydro plant". Can you give us a sneak preview of what your message will be at the event?
At the AUW/PowerGen Africa's "Guide to developing a small hydro plant" I would like to bring attention to existing potential for all types of hydropower and mainly to highlight the pros and cons in developing a small scale hydropower which a potential developer is facing in present South Africa.
More about Bo Barta:
Bo Barta (born January 13, 1943) is a registered Professional Engineer as per requirements of the Engineering Council of South Africa. His professional career spans more than 50 years working primarily on the water engineering and energy/water resources development and management projects scattered around the Southern Africa region (e.g. Botswana, Lesotho, Namibia, South Africa, Swaziland and Tanzania). His key experience and accumulated expertise are primarily in planning, design and construction as well as rehabilitation of the water services infrastructure assets (i.e. mainly water transfer schemes including dams and water conveyance components). He, most recently, concentrates on the implementation of renewable energy technologies with emphasis on the small hydropower and extraction of hydroelectricity by the hydropower retrofit to hydraulic structures. Bo (although of the retirement age) is presently self-employed Specialist Consultant in the fields of energy/water services system analysis and hydraulic assets evaluation, seeking optimal means in usage of energy and water resources.