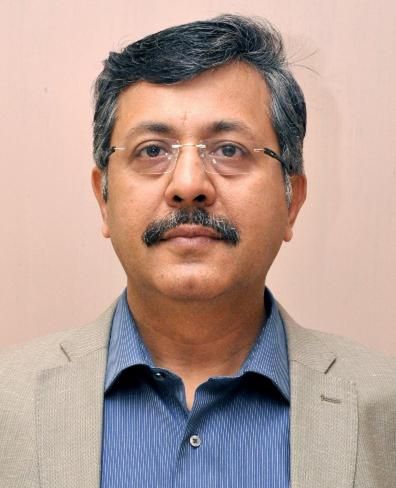 1) Let's start with some background of the Indian Chamber – there is a proud history there.
Founded in 1925, Indian Chamber of Commerce (ICC) is a leading National Chamber of Commerce with significant operations in New Delhi, Kolkata, Mumbai Guwahati, Patna, Ranchi and Bhubaneswar. Mr. B M Birla, Sir Ardeshir Dalal, Sir Badridas Goenka, Mr. S P Jain, Lala Karam Chand Thapar, Mr. Russi Mody, Mr. Ashok Jain, Mr. Sanjiv Goenka, have led the ICC as its President in the past. The Chamber organizes around 165 conferences, summits, symposiums concerning various sectors of the economy and leads close to eighteen bi-lateral trade delegation across the world annually.

Its membership spans some of the most prominent and major industrial groups in India. ICC is the founder member of FICCI, the apex body of business and industry in India. ICC's forte is its ability to anticipate the needs of the future, respond to challenges, and prepare the stakeholders in the economy to benefit from these changes and opportunities. Set up by a group of pioneering industrialists led by Mr G D Birla, the Indian Chamber of Commerce was closely associated with the Indian Freedom Movement, as the first organised voice of indigenous Indian Industry.

One of the most pro-active Chambers in India, the ICC has been privileged to interact and host several of the esteemed Indian Presidents and Prime Ministers in the past. With over ninety years of service to the nation, ICC retains the character of being the premier Chamber with senior Indian industry leaders forming the core of its Executive Committee or the Governing Board of the Chamber. Its enlightened leadership and membership has enabled the ICC to move ahead and respond pro-actively to the dynamic changes that have taken place in the world order and with a vision for the future.

2) What kind of projects do you run for your members?
We run Policy Advocacy business development initiatives for members in the following sector-

• Agro & Food Processing
• Energy
• HR, Education and Skill
• Banking & Insurance
• Healthcare Core
• Minerals and Metals
• Tourism
• Startup & Innovation
• Legal
• Logistics & Supply Chain

3) What particular projects are you involved in the power sector?
Energy is one of the major drivers of a growing economy like India and is an essential building block of economic development.

The ICC has been working proactively on key issues impacting the Energy sector through its various initiatives in the form of recommendation to the Ministry, publication of reports, creating various platforms (Summits) between government and industry body addressing important and relevant concerns.

The India Energy Summit is one of the prime initiatives of ICC in the Energy Sector. The IES that started eleven years ago has today succeeded in achieving the recognition of being one of India's Largest Energy Gatherings witnessing active participation of the most important dignitaries & organizations relevant to the sector from India and abroad. Active involvement and participation from the Indian States like Gujarat, Maharashtra, West Bengal, Kerala, Chhattisgarh, Punjab, Madhya Pradesh, Haryana, Himachal Pradesh and others, have also remained a major focus area and key strength.

The Green Energy Summit has proved to be another major initiative of the ICC the same exclusively focuses upon the Indian RE (Renewable Energy) Sector. It succeeded in bringing together leading renewable company and utility leaders, government decision makers and investors to discover how the economic, financial and political framework for renewable is evolving, and to assess the implications of growing renewable deployment for the future shape of the energy industry. The ICC has already completed 6 editions of the Summit which witnessed extensive participation from the Indian RE along with widespread representation from countries like Austria, Bangladesh, Canada, Belgium, Afghanistan, Ecuador, Iceland, Myanmar, Nepal, Iran, Kuwait, Germany, Singapore, Mauritius, South Africa and many others.

The ICC in association with ICF Consulting India Pvt Ltd and supported by Shakti Sustainable Energy Foundation prepared and published a report on establishing a policy to support solar PV manufacturing in India. The policy, nicknamed SURYA (Solar Utpadan and Rozgaar Yojana) is under the auspices of Make in India Campaign of Government of India. The report recommends a central level policy, applicable for an initial period of 5 years, with an outlay between INR 9,000 and 22000 cores, depending on the level of support provided by the government.

The areas of support suggested are: Lower cost of electricity, Subsidies on capital equipment and annual operating expenditure and Removal of duties on capital equipment required. The incentives are likely to enable 11 GW of end-to-end solar PV manufacturing in India by 2022, creating more than 15000 jobs for skilled and high skilled labor. The report, through an in-depth stakeholder consultation process, identifies the key challenges faced by India's PV manufacturing industry. Further, the report explains the incentives and policy measures that provided a boost to the leading manufacturers in countries like China and Malaysia. Finally, a set of specific policy recommendations are laid out in the form of a suggested solar manufacturing policy for the Ministry of New and Renewable Energy.

Continuing with its endeavour towards development & progress of the Energy Sector, ICC has also formed a National Expert Committee on Energy with a view to contribute effectively towards growth of Indian Energy. This Committee is chaired by Mr. Anil Razdan, Former Secretary, Ministry of Power, and Govt. of India.

Apart from this, Future Energy Nigeria was one of the major projects done by ICC jointly with Ministry of Commerce last year. Forty-six companies participated as exhibitors in the Indian pavilion.

4) Why the decision to become a country partner and bring an official Indian delegation to African Utility Week?
The primary objective of ICC is to connect over 7000 industry professionals across the full spectrum of the sector to address today's challenges and implement tomorrow's solutions.

To our understanding this is perhaps the largest power show in African continent. Hence, it is imperative that India as a nation participates and take trade advantage.

5) How interested is the Indian utility vendor and services market in the African sector? And South Africa in particular?
Indian utility vendors and services will find a huge market and scope in Africa especially in the South African energy sector.

6) What can visitors to this year's African Utility week expect when they visit the Indian Pavilion?
Visitors can interact and network directly with Indian companies who have specialized in Energy Sector. Visitor can see the products and services cover generation, Transmission & distribution, metering, Renewables & New technology. Visitors can establish distribution channels.

7) What excites you about this industry?
Power is one of the most critical components of infrastructure crucial for the economic growth and welfare of nations. The existence and development of adequate infrastructure is essential for sustained growth of the Indian economy.

India's power sector is one of the most diversified in the world. Sources of power generation range from conventional sources such as coal, lignite, natural gas, oil, hydro and nuclear power to viable non-conventional sources such as wind, solar, and agricultural and domestic waste. Electricity demand in the country has increased rapidly and is expected to rise further in the years to come. In order to meet the increasing demand for electricity in the country, massive addition to the installed generating capacity is required.

India ranks third among 40 countries in EY's Renewable Energy Country Attractiveness Index, on back of strong focus by the government on promoting renewable energy and implementation of projects in a time bound manner.

India has moved up 73 spots to rank 26th in the World Bank's list of electricity accessibility in 2017, according to Mr Piyush Goyal, former Minister of State (Independent Charge) for Power, Coal, Renewable Energy and Mines, Government of India.

In September 2017, the Government of India launched the Saubhagya scheme to provide electricity connections to over 40 million families in rural and urban areas by December 2018 at a cost of US$ 2.5 billion.

8) What in your view can Africans learn from the Indian utility sector?
Indian power sector is undergoing a significant change that has redefined the industry outlook. Sustained economic growth continues to drive electricity demand in India. The Government of India's focus on attaining 'Power for all' has accelerated capacity addition in the country. At the same time, the competitive intensity is increasing at both the market and supply sides (fuel, logistics, finances, and manpower).

Total installed capacity of power stations in India stood at 334,146.91 Megawatt (MW) as on February, 2018.

The Ministry of Power has set a target of 1,229.4 billion units (BU) of electricity to be generated in the financial year 2017-18, which is 50 BU's higher than the target for 2016-17. The annual growth rate in renewable energy generation has been estimated to be 27 per cent and 18 per cent for conventional energy.

The Indian solar industry has installed a total of 2,247 megawatts (MW) in the third quarter of 2017, from 1,947 MW in the second quarter of 2017. The cumulative installed capacity reached 7,149 MW in the first nine months of 2017, covering more than one-third of total new power capacity addition in 2017.

Around 293 global and domestic companies have committed to generate 266 GW of solar, wind, mini-hydel and biomass-based power in India over the next 5–10 years. The initiative would entail an investment of about US$ 310–350 billion. Between April 2000 and September 2017, the industry attracted US$ 12.3 billion in Foreign Direct Investment (FDI), accounting for 3.44 per cent of total FDI inflows in India.

African nations can get lot of trade benefits if they consider investing and doing business in India.

9) Anything you would like to add?
I wish African Utility Week-2018 a great success hope that participants will have meaningful interaction.