08 May 2019
INITIATE INTERVIEW: "We want to be a part of 'EmPOWERing Africa'. Training, coaching and mentoring of the youth is critical to the success of our future economy"
Exclusive interview with Shane Pereira, Business Development Executive at Lesedi Nuclear Services, sponsors of the
Initiate! Impact Challenge
that is taking place at African Utility Week and POWERGEN Africa at the CTICC from 14-16 May.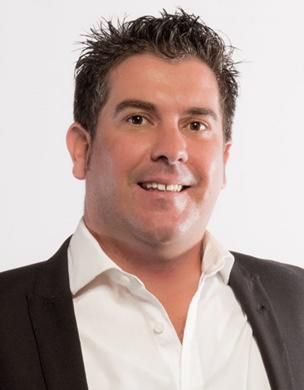 The Initiate! 3-day challenge is for postgraduate students enrolled at Stellenbosch University, University of Cape Town, the University of Witwatersrand and Strathmore University who will complete a series of challenges where they'll have the opportunity to fully immerse themselves in the conference and exhibition.
Can we start with some background on Lesedi, there is a proud history there.
Lesedi Nuclear Services evolved from Intens Engineering which was founded soon after the construction and commissioning of South Africa´s Koeberg Nuclear Power Station by Framatome, later becoming AREVA (global leader in design and construction of nuclear power plants) in the mid 1980s.
Lesedi was founded to provide engineering, recurrent maintenance services and technical resources for the South African Nuclear Power Industry. Since 2006 Lesedi has diversified to be a major Engineering, Procurement and Construction (EPC) organisation having successfully completed numerous projects in both nuclear and non-nuclear environments, primarily at Eskom´s Koeberg Nuclear Power Plant in the Western Cape and currently at the Medupi Coal Power Station in Limpopo.
Over the past few years Lesedi has made great strides to position itself in new markets and territories, taking on contracts within the mining and oil and gas environments as well as the renewable industry where the company has bid on both biomass and waste to energy projects.
Today Lesedi is a level four, 51% Black Owned Broad Based Black Empowerment Enterprise (BBBEE), with its head office in Cape Town and regional office in Gauteng, employing more than 330 people including qualified engineers, high experienced project management professionals and technicians all with extensive nuclear and industrial expertise as well as project support services (planning, cost control, administration, SHEQ, procurement, contracts, construction management and commissioning personnel).
Any specific projects that Lesedi is currently involved in that you are particularly excited about?
Since 2001, Lesedi Nuclear Services has executed over 150 modifications at Koeberg Nuclear Power Station. Today Lesedi is engaged with some of the most significant projects at Koeberg including plant life extension through the replacement of the Steam Generators, the replacement of the water storage tanks (PTR project) as well as other modifications required for Koeberg's life extension such as the JDT project which entailed the replacement of the fire detection system.
We are also excited about the prospects of executing small scale biomass and waste to energy projects on the African continent and to date we have progressed significantly in South Africa, having managed to be the lead EPC contractor for two biomass projects (16.5MW and 5MW respectively) which were awarded preferred bidder status in the REIPPP in 2013 and 2016 as well as biomass and waste to energy projects in Ghana where our project development team has also progressed significantly to get the projects to financial close.
We are expanding our footprint into Africa and we continue to diversify Lesedi's business landscape with projects in the mining sector. We were recently awarded a contract to assist South32's Mozal aluminium plant in its expansion project in Mozambique.
The Mozal Aluminium operation near Maputo, one of the largest industrial employers in the country, is made up of an aluminium smelter and logistics infrastructure. More than half a million tonnes of aluminium are produced here every year. Lesedi teams have been involved with the Mozal compressed air installation since Mozal was built in the late 1990s.
Our recent contract awarded involves upgrading the compressed air installation plant through an additional compressor with its own "heat of compression dryer". A new evaporative cooling tower would be integrated with the current compressed air system, together with the overall integration of the compressed air system into the Mozal ring supplies. The project would deliver an increase of about 4%, or 22 000 t, a year in production.
What are the main challenges in the power sector in South Africa in your view?
We are currently in an industry that is under tremendous pressure, troubled by prescriptive regulations, policy uncertainty and severe financial constraints for greenfield projects as well as maintenance and major refurbishments on existing power plants (brownfield projects).
The lack of certainly in relation to a delayed release in the updated REIPPP has also deterred foreign investment for projects and in turn the lack of projects being executed has downsized companies involved in the execution of power projects.
A lack of continuity in the execution of major power infrastructure projects and poor GDP growth has also impacted on the industry where over the past 2 years or so many construction companies in South Africa have had to reduce headcount enter into business rescue or even shut their doors. This has had a ripple effect across the industry for other medium and small sized companies.

And the opportunities?
We continue to pursue international nuclear opportunities for example in India, which has 6780 MW of installed nuclear capacity requiring modifications and upgrades but also a new build programme where we believe we could be of great assistance.In Saudi Arabia, we have also gained much traction to gain access to new nuclear related opportunities over the past 6 months and Egypt could be another opportunity with a new build programme too.
We continue to support our client Eskom at Koeberg as we have been doing for nearly 30 years and the current plant life extension will ensure the future of Koeberg. We believe Nuclear Power is a stable, cost-effective and green source of baseload power and is game changer for industrialisation and economic growth- globally the nuclear renaissance has been gaining traction and a number of advancements (for example small modular reactors) by international nuclear vendors will reshape the nuclear energy landscape of the future. Nuclear new build has a future for sure in South Africa, it's a question of timing though.
Where else in Africa are you active?
With our diversified service offering, we placing our focus and expanding our business in Africa in the following countries: Ghana, Namibia, Zambia, Rwanda, Mali, Seychelles and Mauritius.
How important is renewable energy in the continent's future energy mix?
Renewable Energy certainly has its place in the continent's future energy mix, whether wind, solar, hydro, biomass & waste to energy as examples however consideration needs to be taken into account for appropriate optimisation of a mix which will in all likelihood also need to accommodate Heavy Fuel Oil to Power (E.g. Diesel Engines), Gas to power, coal to power and even nuclear power for some countries (South Africa as an example). Certain renewable energy can also be deployed more "local to site" so in the case of remote villages, solar power could be more suitable for certain applications.
In line smaller hydro applications from a few 100kW to a couple of MWs could also benefit the continent and get power to more remote areas. The flexibility of various renewable technologies with an appropriate mix on the continent with other forms of power generation can greatly improve the access to electricity for the continent.
What is your vision for this sector?
My vision for this sector is that there is a mature understanding of all stakeholders being financiers, government, Utilities, IPPS, technology providers, developers, EPC companies that the African continent needs more local to site power projects and flexibility on funding smaller projects that can get to financial close ASAP.
Often projects that are being developed are too large to succeed, example >50MW.Many financiers are not prepared to take on projects below $100 million for example, and then developers try to get larger projects off the ground which show greater returns, and often one is guided by traditional Economies of Scale but a full 360 view taking into consideration all parties before venturing down a development path is not assessed properly. Often opportunity costs for fuel is not properly considered and there are risks that are obvious to some but often hidden in the "blind spot" of key stakeholders and this is a recipe of projects to fail time and time again. I've seen many projects fail from non-bankability of the fuel source to a financially weak utility, to poorly structured-offtakes as well as technically and commercially weak stakeholders.
I think that smaller, hybrid solutions are more appealing for the continent and there may only be a hand full of larger projects in certain regions.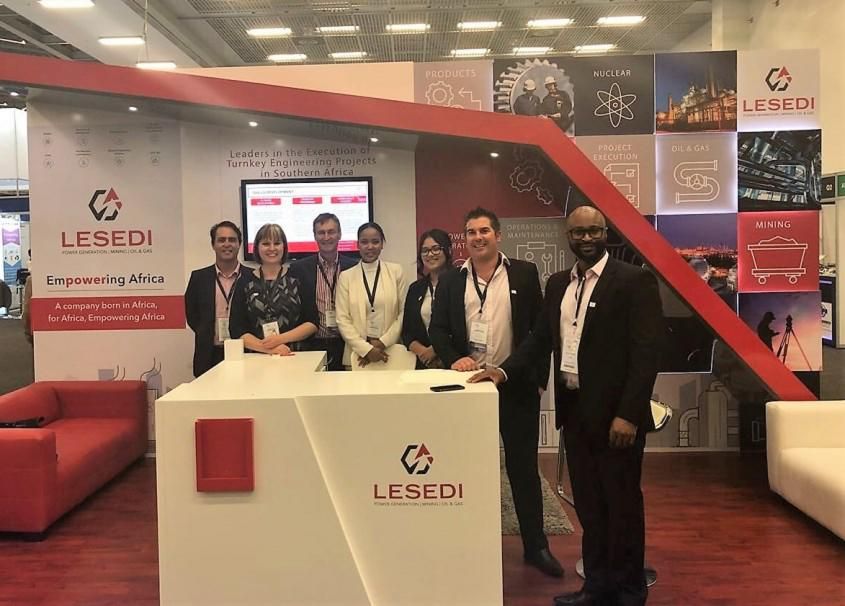 Why the decision to partner with the Initiate programme at the upcoming African Utility Week and POWERGEN Africa?
We have partnered with Initiate because we are dedicated to the youth that will be our leaders of tomorrow. The growth and development as well as training, coaching and mentoring of the youth is critical to the success of our future economy. Lesedi has integrated skills development in all its operations to contribute meaningfully to socio-economic development as well as the performance of our organisation. We believe in creating a diverse workforce and shaping the future with aim of empowering Africa.

What will be your message at the event?
The event is an opportunity to meet with utilities developers, financiers, technology providers, construction companies, fellow EPC companies and energy professionals looking to do business on the African continent. We want to showcase our services and capabilities to all stakeholders both locally and abroad. Our message will be that Lesedi business offering is diverse and that we can help execute power projects and as an EPC company wearing a part development hat we are also willing to guide clients on what appropriate solutions suite their needs.
We are a well-established engineering, project management and maintenance solutions house that conceptualises, manages, and implements complex bespoke engineering projects.
At Lesedi we cover the full suite of engineering from mechanical, electrical, process, civil, control and instrumentation to structural designs. Lesedi also has the latest engineering software to ensure we remain ahead of the field.
We have vast experience in collaborating with original equipment manufacturers (OEMs) in a variety of contractual arrangements including Consortium, Joint Ventures, and Sub-Contracting. We are also technology agnostic allowing us to select the most appropriate configuration of technologies to give our clients the best solution
We will exhibit the company's global maintenance services for the nuclear and industrial sector. The services include maintenance on nuclear islands, including work on valves and pumps, the reactor cooling pump and the steam generator pump, as well as refuelling during shutdowns. We have also deployed these services on local State-owned power utility Eskom's industrial projects.
We will also exhibit wet electrostatic precipitators and wet SO₂ in full scrubbers for the mining industry; power plant construction services and integrated engineering solutions for project phases. we will exhibit core skills for the power, and oil and gas sectors using the company's supervisors, team leaders, as well as qualified artisans and semi-skilled workers.
We hope that by showcasing a diverse range of our services and capabilities that it will result in more business opportunities.
Anything you would like to add?
A 2015 McKinsey report stated the following: "There is a direct correlation between economic growth and electricity supply. If sub-Saharan Africa is to fulfil its promise, it needs power. The region's power sector is significantly underdeveloped, whether we look at energy access, installed capacity, or overall consumption. The fact that sub-Saharan Africa's residential and industrial sectors suffer electricity shortages means that countries struggle to sustain GDP growth. The stakes are enormous. Indeed, fulfilling the economic and social promise of the region, and Africa in general, depends on the ability of government and investors to develop the continent's huge electricity capacity."
At the WEF last year it was reported that "Africa has a chance to bring hundreds of millions of people without electricity into the modern economy. Productivity and growth will improve as African economies continue to place more emphasis on services and manufacturing, pursue commodity production, and achieve quick gains in agriculture and light industry. But African countries' success presupposes that they generate and manage energy sustainably to keep up with increasing demand. In the next 35 years, Africa's population will continue to rise, with a projected 800 million people across the continent moving to cities. "
We want to be a part of "EmPOWERing Africa"