15 Apr 2019
AWARD WINNING IPP INTERVIEW: "The Albatros Energy Mali IPP is a landmark project for the country, and creates the blueprint for further IPPs"
Exclusive interview with Romain Py, Investment Director – Head of Transactions, African Infrastructure Investment Managers Pty Ltd (AIIM). At the upcoming African Utility Week and POWERGEN Africa, Mr Py is part of a panel discussion in the Power Strategy Development conference on the topic of: What impact will the financial and investment landscape for 2019 mean for Africa's power infrastructure?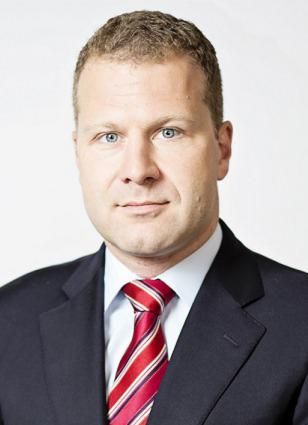 1. Let's start with some background on AIIM and your role there?
African Infrastructure Investment Managers (AIIM), is Africa's largest and most experienced private equity investment manager focused exclusively on infrastructure. It has a strong track record of 19 years of investing in Africa and has raised over US$2.1 billion across seven funds in the power, telecommunications and transport sectors in sub-Saharan Africa. AIIM has a diversified investment portfolio spanning 55+ investments in 17 countries with the largest team on the continent dedicated to African infrastructure fund management.
I head-up AIIM's pan-African investment team, which comprises 20 people based in Abidjan, Cape Town, Lagos and Nairobi. As such, I oversee the business development, deal origination and investment activity across the continent.
2. AIIM has been investing in African infrastructure since the year 2000. How has the investment environment changed in recent years?
Overall, the investment opportunity is becoming more complex within the economies and the private equity industry is still adjusting to the lower GDP growth environment. This has resulted in significant changes in the infrastructure needs across the continent as well as in a rationalization and prioritization of the project pipeline. This has also reinforced the importance of having a geographically-diversified portfolio. With increased political instability in a number of countries and the continent's uneven performance in regard to economic, social and governance indicators, one should focus less on the macro indicators as investments are more of a micro story.
Going forward, three big intercorrelated trends will drive Africa's macroeconomic landscape: governance, debt levels and inclusive economic growth. While the economic outlook of sub-Saharan Africa has strengthened in 2019 with GDP growth expected around 3.5%, this aggregate growth masks significant differences across countries. The average debt to GDP ratio has also risen to c. 60%, with at least 14 countries (one-third of all SSA countries) are considered to be either in debt distress or at high risk of debt distress, up from only six countries in 2013.
This year, Africa will again witness a wave of democratic activity with more than 50 elections scheduled, with all eyes on Nigeria and South Africa where we could see better foundations laid for a "structural reset" in Africa's leading economies.
Lastly, our partners (developers, portfolio company, management etc.) want more than capital, and we see our ESG expertise as one of our key differentiating factors. We have heavily invested in human capital in the last few years and fine-tuned our investment process, embedding ESG further into our investment decisions and daily operations.
3. What in your view is the biggest misconception that people have about investing in Africa?
In the current global context of increasing amounts of capital chasing fewer attractive deals, and driving down returns in traditional markets, investors are increasingly looking to new markets to achieve their return objectives – and Africa can offer this.
We are seeing greater interest from international investors than we have in the past. It is however important to note that the African private equity industry is still at an early stage of development relative to the traditional markets. As a result, the key focus for the industry needs to be on educating investors, notably on how to manage risks, and the large gap between perceived risks and actual residual risks for deals. African-based institutional investors are better placed to understand this risk perception and are becoming more familiar with the asset class.
There is also a need to educate governments on the requirements for increased private sector participation and consistency of policies and regulation. Reforms have been enacted in some countries in order to encourage Africa-based institutional investors to allocate capital to the asset class. However, more remains to be done to fully harness private equity's potential to contribute to Africa's socio-economic development.
For a continent where negative news making the international press often cloud out the opportunities, educated investors partnering with experienced fund managers who understand the African context, like AIIM, will be able to make outsized returns from patient, long-term investments.
4. What are the recent developments and trends in the African energy sector?
Africa's energy sector is becoming a more diverse and dynamic landscape and four key trends will, in our opinion drive the creation of a landscape that offers increasingly diverse and attractive opportunities for private-sector investors in Africa's energy sector:
Indigenous resources such as gas and renewables are changing the energy landscape across the continent towards a more diversified energy mix. A low carbon agenda will also drive momentum towards developing greener sources of energy, with off-grid solar PV consolidating its foothold in East Africa.
This shift away from the traditional power sources in sub-Saharan Africa will also see a structural change in the make-up of players and stakeholders complementing state-owned utilities in producing electricity. Energy companies are changing tack, with Independent Power Producers designing innovative, resilient models that are diluting the once unchallenged hegemonies of giant state utilities in partnership with new and established energy investors.
The focus over the last decade in Africa has been the expansion of power generation capacity. However, investments in the transmission sector have often been ignored and as a result, transmission grids in many countries are ageing and underfunded. Transmission losses in Africa are roughly double the global average, deficiencies that will only become more apparent as generation increases. As African governments are faced with increased fiscal challenges and transmission networks are unlikely to be fully privatized, new business models need to be sought to better promote private-public partnerships in the African transmission sector. The strengthening and development of interconnected power pools will also be necessary to better integrate supply from variable renewable sources; optimise transmission networks and build more competitive energy markets.
A new paradigm shift towards a distribution mix approach instead of the traditional production mix approach. The more decentralised power approach is driven by technological improvements notably in battery storage and solar PV; but also, an increased demand for distributed power from commercial and industrial clients seeking more reliable and cost-effective power supply.
5. What is your vision for the energy sector on the continent?
We are firm believers that cheaper energy storage is the future of electrification in rural Africa. This is largely thanks to real improvements made in battery technology in recent years. These improvements have driven down the cost of energy storage, making it possible to distribute more electricity, particularly that generated from solar energy, in rural communities currently not served by national power grids.
For example, we have recently invested in BBOXX's operations in East Africa (DRC, Kenya and Rwanda) as part of a USD 31m investment plan. BBOXX is a leading next generation utility platform developing solutions to provide affordable, clean energy to off-grid communities in emerging markets. BBOXX has an established presence and a proven pay as you go (PAYG) model in these countries with over 100,000 solar homes systems installed.
6. AIIM is a shareholder in the Albatros Energy Mali project which won Project of the Year at the African Utility Week Industry Awards last year. What makes this project a winner, what have been the challenges and can you give us an update as to current state of it? What have been the lessons and take-aways from it?
Albatros Energy Mali (AEM) is Mali's first independent power producer (IPP) project. Fuelled by heavy fuel oil (HFO), the thermal power station is situated 12kms from the city of Kayes in close proximity to the village of Medine, western Mali. AEM consists of six Caterpillar diesel reciprocating engines, with a total capacity of 90MW- enough to power an estimated 780,000 households. This output represents around a quarter of Mali's current installed base-load power production.
Construction on the power station began in July 2017 and was completed in October 2018, two weeks ahead of schedule. This was a significant achievement, given the construction challenges encountered along the way. On the 31st of October at midnight, AEM received its first despatch notification and began to generate electricity, which it sells to Énergie du Mali (EDM) under a 20-year power purchase agreement (PPA).
As this was the first Malian IPP, the project company worked closely with the Government to ensure that the Concession Agreement and Power Purchase Agreement were appropriately structured to achieve project bankability. This included government obligations to procure and supply fuel to the power plant, and financial support for EDM in the form of a letter of credit underpinning EDM's payment obligations to Albatros and a sovereign guarantee to protect Albatros, the lenders and shareholders from non-performance under the contracts.
The financing structure of this project is unique, due to the types of financing, the mix of lenders; West African Development Bank (BOAD), Islamic Development Bank (IDB), Islamic Corporation for The Development of the Private Sector (ICD), OPEC Fund for International Development (OFID) and Emerging Africa Infrastructure Fund (EAIF), and the mix of currencies. The project includes a conventional project finance facility alongside an Islamic finance facility, with certain lenders providing local currency debt and others providing euro debt. To mitigate the interest rate risk, the senior lenders have provided competitive fixed-rate loans to AEM, with long tenors (for the region) of 12 and 13 years. In addition, the project engaged GuarantCo to provide a debt service reserve account facility to AEM.
While this project adds circa 25% to Mali's current base load capacity, providing electricity to an estimated 780,000 households, it has also generated substantial local benefits. AEM has worked with a group of community representatives, chaired by the mayor of Hawa-Dembaya, looking at community priority projects including the provision of healthcare facilities in the village of Médine and the implementation of a water master plan for the region, amongst others.
The Albatros Energy Mali IPP is a landmark project for the country, and creates the blueprint for further IPPs. There are several projects currently under development, in particular two solar PV projects, which will benefit from the processes and agreements that were developed for AEM. The project will assist EDM to migrate away from expensive emergency power generation facilities, reduce its overall cost of power generation and sustain the economic growth of the country by meeting the currently unmet power demand.
7. At the upcoming African Utility Week in Cape Town in May, during the Power Strategy Development conference you are part of a panel discussion on the topic of: What impact will the financial and investment landscape for 2019 mean for Africa's power infrastructure? Can you give us a sneak preview of what your message will be at the event?
While the economic growth of sub-Saharan Africa is expected to rise in 2019, high debt levels will balance this improved growth outlook. The average debt to GDP ratio has risen to c. 60%, with at least 14 countries (one-third of all SSA countries) are considered to be either in debt distress or at high risk of debt distress, up from only six countries in 2013. As a result, governments will have to shore up domestic-tax mobilization and continue reducing their reliance on borrowing, notably by relying more on private-sector investment than public spending.
2018 was a challenging year, with limited deal activity across the continent (outside South Africa's REIPP Round 4) despite the needs. As a result, private capital is taking a break from utility scale opportunities to look at the fast-growing Commercial & Industrial (C&I) sector for renewables. According to a recently released report, 494MW of solar C&I projects have been commissioned in Sub-Saharan Africa (excluding South Africa) as commercial and industrial clients seek to free themselves from the costs, unreliable supply and legacy issues of the utilities. This shift towards more distributed power, including self-generation, has been mostly driven by improvements in solar energy, which is now up to 6 times cheaper per kwh than diesel gensets.
However, it is clear that distributed power is not the answer to all of Africa's energy challenges, but it will play an increasing role in reducing the current power deficit. It is critical that governments and incumbent utilities integrate this development (and this additional generation capacity) in their plan rather than try to protect current utility generation at the expense of economic growth.
8. What are you most looking forward to at the event?
African Utility Week and POWERGEN Africa is a great opportunity to meet with utilities, CEOs, regulators, relevant ministers, key private and public-sector partners to deliver sustainable energy solutions to the continent through leveraging more private sector investment.