15 Apr 2019
KEYNOTE INTERVIEW: "I would have liked to see more market and business model innovation from the energy utilities given the dramatic changes in technology and cost of renewables, storage, energy management"
Exclusive interview with Terje Osmundsen, Founder & CEO of Empower New Energy. During the opening session of the upcoming African Utility Week and POWERGEN Africa, he is part of the keynote panel discussion on climate change. Mr Osmundsen is also an event ambassador.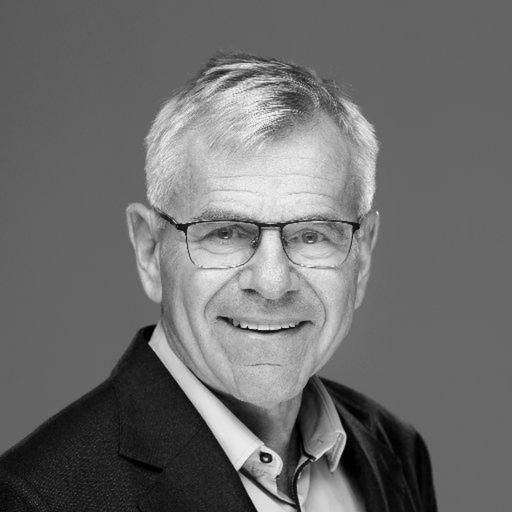 1. Let's start with some highlights of your career in the energy industry so far?
My engagement with energy industry started in 1980 with a book challenging the then monopolistic role of Statoil on the Norwegian petroleum regime. Later in the 1980s I had the chance as chief political adviser to Norway's Prime Minister Kåre Willoch to take an active part in the reform of the Norwegian petroleum regime, including the reform of Statoil and the political framework.

Since then I have had the privilege to work in leadership roles in the businesses of Natural Gas, Waste-to-Energy, Consultancy and Publishing a.o.
2. How and when did you get involved in the clean energy business?
I began being deeply concerned about man-made climate change during my tenure as non-executive chairman of a leading Oslo-based international climate research center. Later on, I I had the chance to meet and work with Dr Alf Bjørseth, one of the legendary pioneers of the solar cell industry, founder of Renewable Energy Corporation, REC, and later of Scatec.

In January 2009 I started working as head of Business Development in Scatec Solar, a role I had until 2017 when I decided – together with my partner – to set up Empower New Energy.

During my eight years with Scatec Solar, I had the privilege to pioneer our company´s development of utility-scale solar PV in Sub-Saharan Africa, Middle-East and parts of South Asia.
3. What is the most exciting project you are working on at the moment and how will/could this change the energy landscape?
Right now I and my team are focused on preparing our first investments in distributed solar PV and run-of-the river projects, in Kenya, Rwanda and Ghana. These are projects with a high value for the off-takers and the local communities, but in general are too small for traditional project finance. Through our impact investment fund, we target to unlock investments in medium-sized renewables across Africa, in partnership with the local project developer.
4. What surprises you about this industry?
I don't know whether "surprised" is the right word, but I would have liked to see more market and business model innovation from the energy utilities given the dramatic changes in technology and cost of renewables, storage, energy management, etc. I am glad this is an important theme at African Utility Week this year.
5. What is your vision for the industry?
My vision is a world powered with clean energy. This is not only possible and realistic, it is also the most economic roadmap for the years to come.
6. What is your message to all prospective visitors and participants at African Utility Week and POWERGEN Africa this year?
Speak out! Don't hesitate to raise your questions and your concerns, tell us what is you want to learn.
7. What are you most looking forward to at the event?
At African Utility Week and POWERGEN Africa I really look forward to meet a lot of new people, as passionate about energy in Africa, as I am. I also look forward to learn about what's on the African scene these times, and to discuss how these trends will affect my business.