10 Mar 2020
MUNICIPAL LEADERS FORUM INTERVIEW: Our promise to clients is 'If there is money, we will find it for you'
The inaugural
Municipal Leaders Forum
at this year's
African Utility Week and POWERGEN Africa
will provide the unique opportunity for specialised organisations to become expert partners or facilitators on the forum.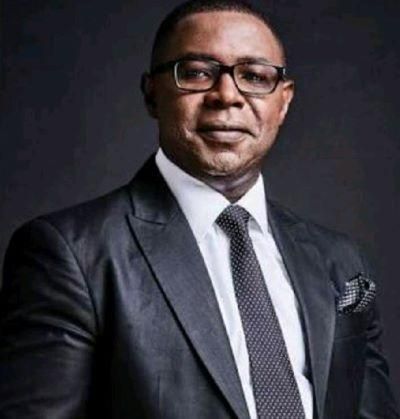 Ntiyiso Consulting, a well-known and proven name in the municipal sector, has already been confirmed as this year's lead partner. Meet Mr Miyelani Holeni, Group Chief Advisor at Ntiyiso Consulting (Pty) Ltd.

Kindly give us some background on Ntiyiso Consulting and the work that you do in the energy, power and water sectors?
At the centre of our vision is to "Empower the Institutions that enable Africa's growth". By collectively working towards improving the cash positions of large and medium sized municipalities; turning around and improving the revenue and profitability of our clients; we are enabling their ability to perform their social mandates and unlock economic opportunities on behalf for those communities and regions. Our work is delivered through evidence and data-based methodology which is actu

alised through our five subsidiaries, Ntiyiso Revenue Consulting, Ntiyiso Business Consulting, Ntiyiso Industrialisation Consulting, Tickipay Payment Services and Ntiyiso Aviation Services. All of which deliver client - specific value and benefit across the sectors within which we participate.
What is your vision for the municipal sector?
Municipalities carry the responsibility of ensuring that the quality of life for all South Africans, across all spectrums is of the highest standard. This includes the ease of living and doing business and working towards a prosperous future for all citizens. Ntiyiso Consulting envisions a municipality with three traits:
An institution that attracts and retains the best talent to ensure organisational growth and sustainability. "The right people in the right positions".
For municipalities to be at the epicentre of economic development through city and town-led economic development initiatives.
For municipalities to consistently and deliver services to all citizens, in particular the most vulnerable and excluded within their jurisdictions.
Our promise to clients is "If there is money, we will find it for you…Truth."
You are the lead sponsor for the inaugural Municipal Leaders Forum at the upcoming African Utility Week and POWERGEN Africa in Cape Town in November. What will be your message at the event?
By reimagining local government, municipal leaders have the capability to change the current trajectory of the local government landscape. This will require a pointed and deliberate move towards creative problem solving, efficient governance and institutional growth through multiple sustainable revenue sources. This is possible, and we are your partner in re-imagining a new local government landscape.