06 May 2019
POWER FOR ALL INTERVIEW: "The energy sector must step beyond its limited circles and communicate in a more powerful way the benefits of renewable energy in achieving economic and social development"
Exclusive interview with Kristina Skierka, CEO and Campaign Director of Power for All. Kristina has helped create a movement dedicated to achieving universal energy access by 2025.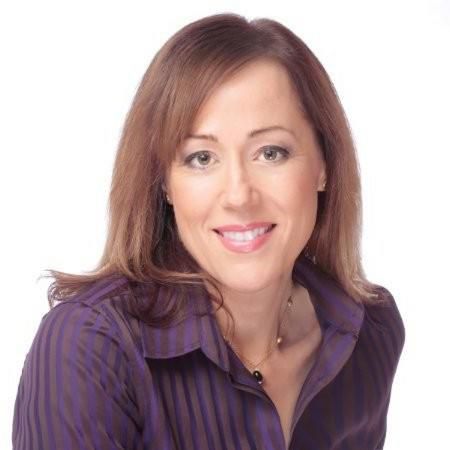 Kristina coordinates a global team alongside country-led initiatives in East and West Africa and India to advance decentralized renewable energy solutions—ranging from minigrids to solar rooftop systems and mobile solar farms. She is heading up the Power for All delegation and will be part of the conversation at the upcoming African Utility Week and POWERGEN Africa in Cape Town from 14-16 May.
1) Can we start with some background on Power for All, there is a proud history there.
In just four years and with the invaluable support of our network that now numbers roughly 250 partners, Power for All has emerged as the leading campaign to achieve a central role for decentralized renewables in ending energy poverty. Partnership and collaboration are core to our DNA. Over the next two years, we will focus on making sure no one is left in the dark by working to support market stimulation in under-served countries, and by making sure that the co-benefits of energy access -- jobs, agricultural productivity, better healthcare delivery, etc -- are more broadly appreciated.
2) Any specific projects that Power for All is currently involved in that you are particularly excited about?
With the support of The Rockefeller Foundation, we're launching our Utilities 2.0 initiative at AUW, which we think is an important missing link to ending energy poverty in Africa. Utilities 2.0 is bringing together utilities and private sector decentralized renewable energy companies to demonstrate new business models that are mutually beneficial both to the public and private sector. We also think our Powering Jobs initiative, which received start-up funding from Schneider Electric Foundation, will play a key role in linking energy access to employment, by conducting an annual energy access jobs census to track employment and by using that data to ensure that adequate investment is made to create a skilled energy access workforce to deliver on SDG7. Lastly, we have partnered with three other leading NGOs -- SNV, Hivos and Practical Action -- to launch the 25x25 collaborative, which aims to work with 25 under-served governments to activate energy access markets by 2025.
3) What are the main challenges in the power sector in Africa in your view?
Power sector players in Africa have to deal with many challenges which didn't exist in other countries or in different times. Climate change, the global energy transition, the changing nature of work just to name a few. At the same time, new distributed, digitized energy systems mean that there is a generational transformation in skills and capacity that has to take place as well.
4) And the opportunities?
But new challenges are also new opportunities. Because Africa is still at the early stages of building out a comprehensive energy infrastructure, the opportunity exists for Africa not only to embrace but lead the integration of new hardware and software, new financial payment mechanisms, artificial intelligent and remote sensing, and other exciting developments. We believe distributed systems are core to that opportunity. For example, the International Energy Agency says that with the right policies and investment in place, mini-grids can power 450 million people. IRENA estimates that the direct jobs potential from the off-grid renewable energy value chain are 4.5 million by 2030.
5) Which countries are doing the right things in your view?
What we find so encouraging is that in the past two to three years many national (and sub-national) governments across Sub-Saharan Africa have stepped up and prioritized universal electrification and the role of decentralized renewables as a key policy priority. Kenya, Rwanda, Nigeria, Ethiopia, Zambia, Togo, Sierra Leone are just a few of the many that come to mind. But most global funding is still concentrated with a small handful of larger countries. We all have to ensure that smaller countries are not left behind.
6) How important is renewable energy in the continent's future energy mix?
Nothing is more important, with perhaps the exception of batteries and storage. Africa has some of the most climate vulnerable regions in the world. Decentralized renewables are one important way to ensure future energy infrastructure (for productivity and transport) is resilient. It is also a critical to ensuring that Africa achieves its full potential to become a global agricultural leader.
7) What is your vision for this sector?
We envision an energy sector in Africa that is dominated by renewables, and is a global leader on innovation. Within that future, integrated systems must be a key priority. We also feel strongly that the energy sector must step beyond its limited circles and communicate in a more powerful way the benefits of renewable energy in achieving economic and social development -- delivering quality healthcare, better education, creating jobs, empowering women, etc.
8) You will address the upcoming African Utility Week's Energy Revolution Africa conference track on the topic of energy access – can you give us a preview of your message at the event?
A few messages:
1) only with much greater collaboration between public and private, and centralized and decentralized solutions will we be able to end energy poverty by 2030,
2) energy access has an important role to play in minimizing Africa's unemployment crisis, and
3) a critical piece for achieving universal electricity access -- mini-grids -- is ready to scale, but needs properly designed financial tools, in particular an effective results-based financing (RBF) program.
9) Anything you would like to add?
If you haven't joined Power for All, please do. It's easy -- here's the link. Also please visit our Platform for Energy Access Knowledge (PEAK) to access for free the latest data and evidence in support of decentralized renewables.