01 May 2019
PRIVATE POWER DEVELOPER INTERVIEW: "I have a strong message for governments and utility leadership in Africa - you need to protect your private investors"
Exclusive interview with Zelda Weitz, Chief Operating Officer at SYMBION POWER LLC, an experienced and independent power producer on the continent.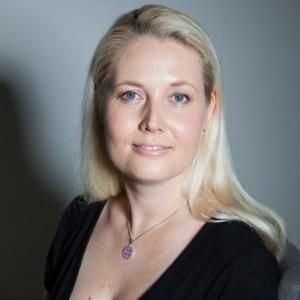 Ms Weitz is also a delegate at the upcoming African Utility Week and POWERGEN Africa conference and exhibition in Cape Town from 14-16 May.
Let's start with some background on Symbion Power, there is a proud and varied history there…
Symbion was founded in 2005. We have always focused on being pioneers in difficult markets. We started out building transmission lines and substations in Iraq during the height of the insurgency. We completed projects no one would have wanted to risk. We also did EPC work in Afghanistan. Several contracts were done for the DoD in the US. But then in 2009 we decided to shift the focus to Africa. We have since changed our focus from EPC construction of power infrastructure to IPP development.
Symbion is among the leading US investors in Africa's power sector. A power infrastructure developer specializing in the investment, construction and operation of turnkey electric systems, which include high voltage transmission lines and distribution networks, switch-yards, power plants and substations. Symbion was one of the U.S. Government's most successful contractors and since 2010 it has become one of the leading investors in independent power projects in Africa.
Which projects to date are you most proud of of having accomplished?
We delivered on landing the Ughelli power plant in Nigeria which was located in Delta state. This was during the privatisation of the power production (GENCOs) in Nigeria. We worked with Tony Elumelu from UBA bank and some other consortium members. It was several months of really hard work with a super talented team in Lagos and Abuja. Symbion was a technical partner and investor in the Nigerian company Transcorp Ughelli Power Limited (TUPL) which acquired the 972MW gas-fired Ughelli power plant at Warri in Nigeria's Delta State. Symbion's staff undertook the initial technical evaluation of the asset to determine the value, acquisition cost, refurbishment and operational costs. Symbion prepared the successful bid for the plant in collaboration with other consortium members. We divested in 2015, but it was an amazing project to work on.
In 2015 we were awarded a brownfield project in Antananarivo, Madagascar. We refurbished a Wartsila 40MW plant that was running at about 2MW when we took it over. We had 10MW up and running within less than a year and we managed to do a successful overhaul which resulted in us now running the 40MW successfully since 2017. It was a very difficult project as we had a lot of opposition in-country for many reasons, some linked to a fear of foreign investment. The emergency power producers did not like us there since we would potentially be competition for them and given their expensive power, we really were able to provide the cheapest power in Tana from a thermal power plant. My 3 month stay ended up being 16 months, but we managed to deliver against all odds. It was a combination of marketing, PR, technical expertise and long hours of negotiations. We had a very small, sterling team there and today we employ 60 people and the plant is in pristine condition.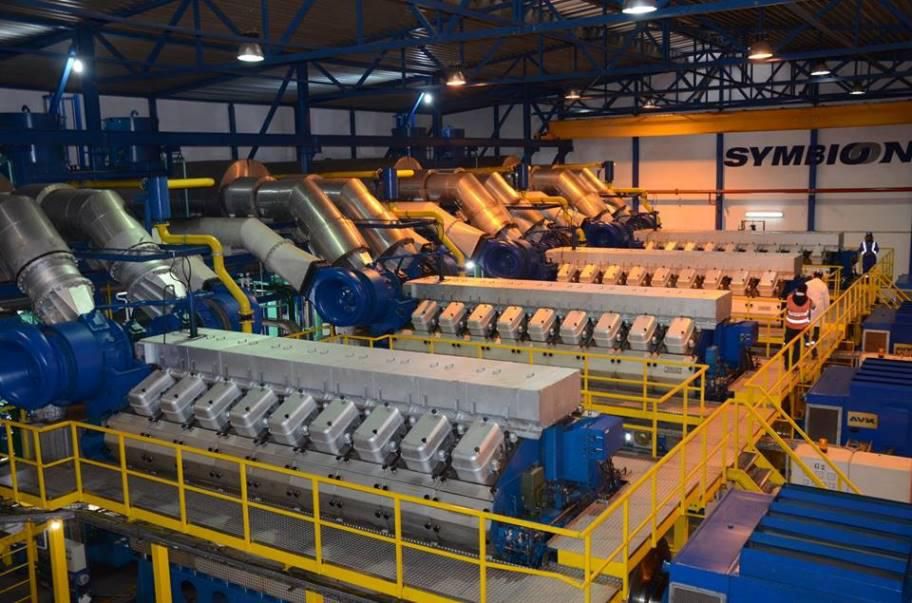 Caption: Symbion Power's Mandroseza power plant in Madagascar.
Tell us more about where Symbion is currently active?
We just sold our projects on Lake Kivu, Rwanda to our equity investor, but still keen on doing other projects in Rwanda. We are present in Madagascar, Kenya, Zimbabwe and Tanzania, but looking at opportunities across sub-Saharan Africa.
In 2014, Symbion invested in the 126MW Ubungo plant in Tanzania and concluded a PPA with Tanesco. Since then the PPA has been withdrawn and you have not been paid and you have filed for arbitration in the matter. What is the current state of this case?
We are awaiting instruction from the lawyers. Symbion tried on multiple occasions to settle out of court with the Government of Tanzania. I believe, one day we will go back as we loved working in Tanzania. It is unfortunate that there is such a negative view on private investment in power in Tanzania. Our PPA was not honoured and that is a huge risk for other investors as well when they evaluate investment in private sector projects. We have now given the government a final deadline and request for amicable discussion and resolving the issue. It is very unpleasant and unnecessary given that we were providing some of the cheapest power in Tanzania.
Given your varied and extensive experience in investing in power projects on the continent, what is your message to prospective investors?
Good local partners are essential to doing business. They know the country, its intricacies and it is important to have skin in the game when you are looking at investment. Patience and adaptability is critical. Not every country is the same, so don't think what works in Rwanda will work in Kenya. Try to understand your market, be present, pay regular visits and focus on capacity building for succession planning.
Any exciting plans for the future that you can share?
Looking forward to start construction of our Geothermal plant in Menengai, Kenya. We also have an exciting partnership with Natel Energy Inc from the US and would be focusing on renewables with them. We are looking at some exciting projects at the moment, but early days, so I cannot discuss yet. It is an exciting time for us as a company given that we are small by comparison. We have achieved a lot despite the challenges.
You are a delegate at the upcoming African Utility Week and POWERGEN Africa – what are you most looking forward to at the event?
It is always good to reconnect with old friends in the sector. Furthermore, you learn from others, whether it is on technological advances, new projects, legislation or just experiences. Africa has such a need for power, I always say we are competing in a space that allows for many players. I am always looking for new partnership and collaboration, so every event delivers on new opportunities and knowledge shared.
You have been with Symbion Power for 10 years now, most of the time as its COO - do you have a view about the contribution that women have made/are making to the energy industry on the continent?
I still have a good laugh every now and then when I enter a meeting and they assume I am either our CEO's PA or the Marketing lady. I was once at a project meeting where the client asked me to take the notes, because I was the only female present. He blushed afterwards when I gave him my business card. You develop a thick skin and maintain a good sense of humour. That said, I am not scared to make coffee for my colleagues and most of the time at meetings you will find the females taking minutes or arranging the logistics alongside their real day jobs. Females really are good with attention to details and are very good at adapting in challenging environments. Power infrastructure development and females apparently nowadays will default to you being asked whether you are a lawyer, work for a donor company or doing project finance – and I know I am generalising.

It is, however, a nice challenge to be in the sector and in Symbion specifically, females are given many opportunities to grow. Our Country Manager in Madagascar is a female and we have a lady in our control room at the Mandroseza power plant in Tana. In Kenya our team is 50% female, to mention but a couple of examples. I remember the days of visiting our construction sites in remote locations and the guys being surprised that I visited those sites that the Construction Directors did not bother to visit. I do see more female engineers, technicians and managers in the sector and at events nowadays. Things are changing.
You have just opened a new office in Cape Town, is that part of showing your commitment to the continent?
Definitely. Our focus on Africa made it an obvious choice for us to have an operational office on the continent which can be in similar time zones to support our projects. These days I can fly from Cape Town to Kenya, Zimbabwe, Rwanda, Namibia etc. We also have partners and investors that felt the need was to be closer to our projects and also for the purpose of business development.
Anything you would like to add?
Africa still has many opportunities and I hope we can see more investment in the off-grid space which will allow access to electricity for more people. I have a strong message for governments and utility leadership in Africa- you need to protect your private investors. With every change in government we face challenges with contracts being renegotiated, payments being stalled and a lack of appreciation for the risk private investors and developers take. These people are your ambassadors for attracting business to your country. You cannot lower tariffs without understanding the risk investors need to take when they invest in IPPs. In Madagascar, the donor community put pressure on the Presidency after the elections for further reforms in the power sector. Currently the Ministry is under pressure to renegotiate contracts and PPAs that were signed for 20 years. Payments have been blocked as a result. This is not conducive to business.