02 Mar 2020
REA INTERVIEW: "My message to investors is: Look to Africa, the mini-grid market is competitive."
Exclusive interview with Executive Director, Rural Electrification Fund of Nigeria's Rural Electriciation Agency, Dr. Sanusi Ohiare.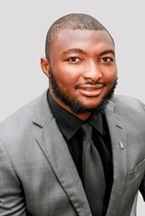 At the upcoming African Utility Week and POWERGEN Africa in Cape Town in November he is part of an Energy Revolution Africa session on "Funding for effective mini-grid project rollout and scale up".
Let's start with some background on your organisation and the work that you do in the energy sector.
The name of my organization is Rural Electrification Agency (REA), and I am the Executive Director in charge of the Rural Electrification Fund (REF).
The REA of Nigeria is a Federal Government Agency established in 2006 under the Electric Power Sector Reform Act of 2005. It is saddled with the statutory mandate of stimulating Nigerian rural economy through the deployment of sustainable and reliable electricity solutions. Basically, we are dedicated to providing both on/and off grid solutions by expanding the national grid and deploying Mini-grids and Solar Home Systems respectively. It is not new that electrification of Rural Communities with off-grid technologies (Mini-grid and Solar Home System) using renewable energy sources has become a common option in recent times for settlement where grid connection is neither available nor feasible in the near future. We believe that rural electrification is a pre-requisite for inclusive growth and sustainable development and one of the reasons why Nigeria keyed into global initiatives – Sustainable Development Goal and Paris Climate Agreement - that aim to rapidly increase access to electricity in rural areas and contributing towards achieving universal access to energy by 2030.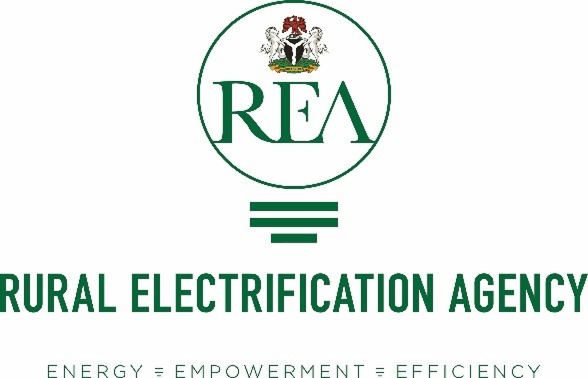 Literature has it that over 83 million Nigerians do not have access to modern electricity, with millions more suffering from chronic under-supply resulting from frequent load-shedding and power outage. The lack of access to energy is directly affecting livelihoods, lowering quality of life and hindering socio-economic development.
The Energizing Economies Initiative (EEI) is an ongoing initiative implemented by the REA to support the rapid deployment of off-grid electricity solutions that provides clean and consistent power to economic clusters (markets, shopping plazas/ complexes and Agricultural Industrial complexes) in Nigeria. This project has successfully energized some selected market clusters across Nigeria.
The Energizing Education Programme (EEP) which aims at developing off-grid Independent Power Plant (IPP) Projects for the generation of power supply to 37 Universities and 7 University Teaching Hospitals; provision of street lighting and the development and operation of Training Centers to train university students. Selected Federal Universities and teaching hospitals in Nigeria are currently benefiting from this.
The Nigeria Electrification Project (NEP); a Rural Electrification Programme supported by the World Bank and African Development Bank to provide a pipeline of potential local investments and financial incentives to catalyze the Nigerian off grid market, through the provision of detailed Market Data, Grant Funding and Technical Assistance. There are Capital Projects ongoing. These are projects funded through Government Appropriation. Lots of projects (Grid projects, Injection Sub stations, Grid/Solar Street Lights (SSL), Solar Home Systems, Solar Mini Grids, etc) being implemented through the REA budget, regional intervention has been awarded and are all in various stages of completion.
To support the Federal Government of Nigeria's rural electrification strategy outlined in the Rural Electrification Strategy and Implementation Plan (RESIP), the Rural Electrification Agency has been authorized to establish a Rural Electrification Fund (REF) to help finance rural electrification expansion in Nigeria.
Under my direct supervision in the capacity of Executive Director Rural Electrification Fund, in the Rural Electrification Agency, funds are used to promote cost-effective expansion of electricity access in un-electrified rural areas, evenly, across the different geopolitical zones using both centralised and decentralised electrification solutions through partial one-off capital grants and/or technical assistance. The Rural Electrification Fund Call 1 is ongoing. This is funded from the National budgetary allocation. With this, 12 Mini-grid projects ranging between 30kw and 100kw with a total capacity of 1016kw would be generated to provide over 5,528 connections; and 14 Solar Home Systems projects with a total capacity of 245W which would provide 20,000 units; both to be deployed across the six geopolitical zones in Nigeria.
While plans are already in place to commission completed Mini-grids projects, Rural Electrification Fund Call 2 has commenced.
In as much as we support in rural electrification, we are also mandated by the Electric Power Sector Reform Act 2005: to provide equitable access to electricity across regions, maximize the economic, social and environmental benefits of rural electrification subsidies and stimulate innovative approaches to rural electrification.
With our innovative approach to achieving a more equitable regional access to electricity in Nigeria, and with support from the European Union (EU) and the German Government through the Nigerian Energy Support Programme (NESP) - a programme implemented by the Deutsche Gesellschaft für Internationale Zusammenarbeit (GIZ), we are developing the Mini-Grid and the Inter-connected Mini-Grid market in Nigeria through the Mini-Grid acceleration scheme and the Inter-connected Mini-Grid acceleration scheme. This would provide access to electricity to 21,000 and 15,000 customers across Nigeria with funds of EUR 6M and EUR 3M respectively.
Today we are exploring other opportunities to improve electricity access in Nigeria. Hence, we encourage ccollaborations between and within key stakeholders in the Nigerian Electricity Supply Industry, private developers, community groups and other relevant Ministries, Department and Agencies to gradually lead us to achieving the government's electrification targets which is; Increasing the proportion of the Nigerian population with access to electricity from about 40% today to 75% by 2020 and 90% by 2030 with at least 30% of renewable energy technologies.
Any specific projects you are involved in that you are particularly excited about?
Yes, I am excited about all projects my team and I are involved in that leads to more access to electricity and takes us an inch closer to our electrification targets. Like I mentioned earlier, we currently have our Rural Electrification Fund Grant Award Call (REF Call 1), Mini-grid Acceleration Scheme (MAS), Interconnected Mini-Grid Acceleration Scheme (IMAS) and some other projects in the pipeline like the REF Call 2. I am particularly excited about the prospects of a new programme we are working on, themed: "Energizing Agriculture Programme". It promises to revolutionize farming in Nigeria, increase productive activities and create jobs for theming Nigerians, as well as build capacity of so many more in renewable energy.
REF Call 1
The Rural Electrification Fund Call 1 is the initial call announced after the oprationalization of the Rural Electrification Fund Directorate under the Rural Electrification Agency for the award of a Partial capital grant toward the implementation of Renewable energy projects across the six geo political zones in Nigeria to provide access to affordable electricity to rural communities.
Following the principles of Results Based Funding, the REF provides graduated partial capital grants to offset part of the capital costs of a selected Proposals in the following projects categories[Infrastructure and the Non- infrastructure projects] through a Public- Private Partnership Approach, as selected developers who have expressed interest in the grant award programme and has met with all eligibility and selection criteria, are given capital grant in the above mentioned categories of between 30 and 75 percent and 50 percent respectively.
However, as this approach would have significant impact on the cost of electricity [Electricity Tariff] in rural areas, ownership of the project is that of the selected developer as the organization would be responsible for providing the remaining Project capital cost both in the form of equity and debt.
In December 2017, REF commenced the selection and Capital Grant Award Process with total allocation of NGN 1,952,583,434.
The REA Board approved the allocation of NGN 956,916,000 for 12 mini-grid projects to electrify a total of 5,272 household-connections, with a total installed capacity of 1,016 Kw, and the allocation of NGN 995,667,434 to 14 Solar Companies for the deployment of 19,130 units of SHS.
Mini-Grid Acceleration Scheme [MAS] and the Interconnected Mini-Grid Acceleration Scheme (IMAS)
MAS is an off-grid programme implemented by the Rural Electrification Agency [REA] to develop the Mini-Grid market in Nigeria via a non-site specific open competitive tender to facilitate access to electricity across the six geopolitical zones in Nigeria providing 21,000 Connections with a Partial capital in-kind grants valuing a total of EUR 6 Million.
The Interconnected Mini-Grid Acceleration Scheme is a programme with both a Mini-grid and a Grid element where a mini-grid and a grid are interconnected. This programme is also implemented by REA to develop the Interconnected Mini-Grid market in Nigeria via a non-site specific open competitive tender as well as supporting the piloting of Interconnected Mini-Grid (business models) projects in 10 DisCo regions to facilitate access to electricity to 15,000 customers by September 2020 with an in-kind partial capital grants of EUR 3M covering meters and up to 50% of grid refurbishment/extension (cables and poles)
Both programmes are funded by the European Union and the German Government through the Nigerian Energy Support Programme /GIZ in collaboration with the Federal Ministry of Power.
How optimistic are you about renewable energy being adopted on a large scale in Africa?
Africa is blessed with huge and largely untapped renewable energy potentials. Literature has it that the estimated power generation potential in the continent are 350 GW for hydroelectric, 110 GW for wind, 15 GW for geothermal and a staggering 1000 GW for solar. Potential for bioenergy is also high, with wood supply from surplus forest estimated at 520 GWh/year. Solar is particularly promising in terms of geographical distribution: albeit with varying potentials, this type of energy could be harnessed virtually everywhere in Africa.
Not long-ago renewable power generation was an expensive choice to be subsidized by industrialized governments to signal an intention to shift to clean energy, however today renewable resources are becoming strategic assets for developing countries too, as the global industry grows stronger and the cost of technology falls dramatically. Their potential is particularly evident in Africa where solar, wind, hydro, geothermal, and biomass resources are abundant. While it is becoming evident that renewables have a major role to play in the electrification process of many countries in the region.

As literature may have it, today, the five largest solar markets in Africa are South Africa, Morocco, Algeria, Ghana and Egypt. Not surprisingly, the top of the ranking is occupied by South Africa and North African countries, not so much because of a real advantage in terms of availability of solar resource, but rather due to their strong policy commitment and investments. I am very optimistic about the direction renewable energy is currently taking in Africa. Ghana is already an established market, and others increasingly committed, like my country Nigeria that recently issued the first African green bonds and Kenya that is leading innovation in the field of micro-grids and stand-alone solar systems. I strongly believe there is hope for Africa.
What is Nigeria doing right at the moment, particularly with regards to mini grids?
Nigeria has made remarkable efforts in the last three years in the power and energy sector. The privatization of the power sector in November 2013 is the basis for a transition into a rule-based, efficient and reliable electricity market. Under the umbrella of the Electric Power Sector Reform Act, new institutions have been established and policies have been designed which shall mainstream these new principles into the different sub-sectors. The approval of the National Renewable Energy and Energy Efficiency Policy is a clear sign that the potential of clean energy technologies for the promotion of a reliable and sustainable electricity sector has been recognized. Further, it is an important step towards harmonizing the previously scattered policy landscape in the clean energy sector.
The Nigerian Government has prepared the Power Sector Recovery Program (PSRP) to address the causes of poor performance in grid-connected electricity service delivery. Approved by the Federal Executive Council in March 2017, the PSRP includes measures to improve the financial viability of sector companies, increase power supply, and strengthen sector governance and contract enforcement, derisking the sector for private investment and putting it on a path to long-term sustainability.
The President approved the Rural Electrification Strategy and Implementation Plan (RESIP) in July 2016. The strategy states: "The primary objective of the Nigerian Rural Electrification Policy and by extension this Rural Electrification Strategy and Implementation Plan is to expand access to electricity as rapidly as possible in a cost-effective manner. This implies full use of both grid and off-grid approaches, with subsidies being primarily focused on expanding access rather than consumption. It is assumed that private sector providers will be heavily involved in enhancing access." The RESIP calls for a particular focus on underserved rural populations and rural institutions such as schools, health centers, administrative buildings as well as rural businesses, farms and enterprises for job creation and economic development. The strategy aims to facilitate the entry of new market participants, especially the private sector. Furthermore, it provides for diverse approaches, including a "bottom-up" approach through spontaneous initiatives by project proponents as well as a "top-down" approach through organized large-scale procurements.
The mini-grid sector in Nigeria started to develop only recently as most operators were established in the past five years. Today, we have several mini-grids in the country and we continue to attract investments into the mini-grid space every day. This is largely due to the efforts at developing a legal and institutional framework for mini grids by the Regulator and REA. In 2017, the Nigerian Electricity Regulatory Commission (NERC) adopted the Regulations for Mini Grids ('the Regulations').

The Government has made recent efforts to establish a comprehensive framework for mini-grids to increase its penetration in Nigeria. We are committed to rolling out several hundred mini-grids to connect unelectrified customers. Our model is to incentivize and create enabling environment for the private sector lead this roll out. We are providing grants both to solicited and unsolicited mini-grids. Finally, my office (REF) has released its operational guidelines which was approved in October 2017, and issued its first call for expression of interest for off-grid projects.
At the upcoming African Utility Week and POWERGEN Africa you are part of the session on "Funding for effective mini-grid project rollout and scale up" – can you give us a sneak preview of what your message will be at the event?
My message would center on the need for investors to look to Africa as a ready and viable ground for their investments in renewable energy. The African mini-grid market today has reached an inflection point - costs are competitive with alternatives like diesel and petrol generators, and projects are moving away from grant funding to commercial investment. There is a clear path to scale for mini grids in Nigeria and in Africa at large, which builds on the foundation of experience with projects to date; the time is right for investment in Africa as we have enormous market potential to support such growth.
So, investors should provide access to finance and also encourage mini-grid development.
Good governance is also a fundamental prerequisite to get the bilateral and multilateral funding needed to develop large infrastructure projects. In general, regional cooperation involving inter-state agreements can make large projects viable by aggregating demand to the level necessary for a viable commercial case for investment. It also offers opportunities to share the output and benefits among countries to address electricity supply deficits and support economic development.
Anything else you would like to add?
While some African countries are making significant effort to provide access to electricity, some have shown much interest on the Nigerian strategy and models to enable the adoption of the Electric Power Sector Reform, Electrification Strategy and Implementation Plan and Mini-grid Regulation as well as adopting the Public Private Participation Model. This is not the time to start comparing policies, models and strategies. This is the time to support one another. African governments are already advocating for regional cooperation and integration as it is vital for their economic development and structural transformation.
It is important to underline that building a stronger renewable sector is also instrumental to the uptake of technological innovation. I would use this opportunity to employ Africans to look in the direction of Research and development. African universities and research institutions are best positioned to develop the most appropriate technologies for the realities of the African continent. Because of its potential to stimulate local employment, the research and development of renewable energy technologies and the promotion of public-private initiatives should be strongly promoted by governments, national and international development agencies and financial institutions. From Nigeria, we are ready to contribute and provide support in whatever capacity we could to promote and ensure universal access to electricity.
More about Dr Sanusi Ohiare:
Dr. Sanusi Ohiare oversees the mobilization and operationalization of the Rural Electrification Fund to provide, promote and support access to reliable electric power supply for rural dwellers in Nigeria, through Public Private Partnerships investment in rural electrification.
He championed the first REF grant call, managing the disbursements of $6.2 million for 12 Mini-Grids, impacting 5,500 households and deploying 19,130 Solar Home Systems. He is currently administering the Mini-Grid Acceleration Scheme (MAS), Interconnected-Mini-Grid Acceleration Scheme (I-MAS) and REF Call Two programs, with 9.3 million Euros funded by the EU, the German government and the Nigerian Government to provide energy access to over 32,000 Nigerians.