24 Apr 2019
RENEWABLE ENERGY INTERVIEW: "The future is distributed energy, and it is here, now, and cheaper, creating more jobs. And yet, the resistance to the transition continues."
Exclusive interview with African Utility Week and POWERGEN Africa brand ambassador Frank Spencer, Business Development Renewables Manager (Solar PV EPC) at CONCO Energy Solutions.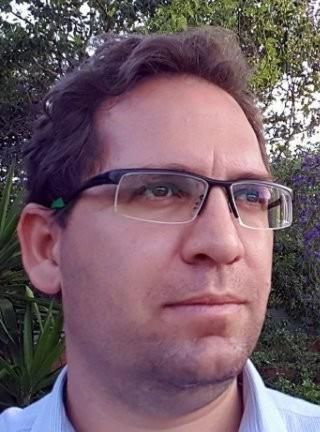 Let's start with some highlights of your career in the energy industry so far?
I've been fortunate to be part of the Renewables landscape in South Africa and Southern Africa since the early 2000s. We built some of the first (if not first) grid-tied solar PV systems around 2002/2003, as well as a large off-grid system in the Eastern Cape. In those days, solar PV panels were R50/Wp. Now they are less than R5/Wp. So it's been phenomenal to see how the pricing of solar and Renewables technologies have plummeted. Apart from that, I have been fortunate to also be a part of a number of Utility Scale Solar PV plants, as well as quite a number of off-grid microgrids across the SADC area, as well then a significant number of commercial rooftop solar PV projects in South Africa. But perhaps the biggest highlight has been the privilege to engage and work with so many amazing people who recognise the need for a transition to clean, renewable energy for Africa, and pour their passion into making the change happen in a just way.
What is the most exciting project you are working on at the moment and how will/could this change the energy landscape?
We are currently building an end-to-end microgrid in Tanzania. This includes a Solar PV – battery power plant, distribution network, and over 60 metering points, with a full revenue recovery system. This is sort of project is likely to be the future of electrification in Africa.
What surprises you about this industry?
I'm continually surprised by the deliberate lack of understanding by politicians, trade unions and other "vested interests" who want to continue drive an antiquated and expensive approach to energy, namely centralised generation with coal & nuclear, and long transmission / distribution infrastructure, with the language of base load, etc. This model is dead. The future is distributed energy, and it is here, now, and cheaper, creating more jobs. And yet, the resistance to the transition continues.
What is your vision for the industry?
I would like to see solar on every roof, from Soweto to Sandton, from the Cape Flats to Cairo. It's going to happen, the question is, will those in power facilitate it or fight it?
What is your message to all prospective visitors and participants at African Utility Week and POWERGEN Africa this year?
Look at the technological innovations being presented. Our ability to deploy decentralised, low-cost, high-performing smart grids is just getting better and better.
What are you most looking forward to at the event?
The activist questions highlighting the poverty of thought in most countries electrical policies.
Anything you would like to add?
Solar is the future of energy jobs in South Africa and Africa. It's time for all to jump onto the Just Energy Transition train to renewables and democratised energy.