11 Mar 2020
RENEWABLE INVESTMENT INTERVIEW: "We are successfully implementing our 'full lifecycle funding solution' across Africa and SE Asia"
Exclusive interview with Sebastian Surie, Regional Head Africa, Climate Fund Managers, South Africa.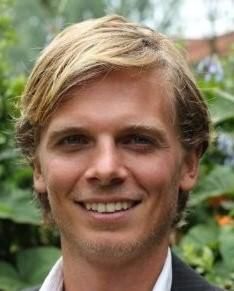 At the upcoming African Utility Week and POWERGEN Africa in Cape Town in November, he is part of the Small-Scale Hydro Day in the Energy Revolution Africa Knowledge Hub. Sebastian will be a panellist in a discussion on "A guide to developing a small hydro plant".
Let's start with some background on Climate Fund Managers, the organisation's philosophy and the type of projects you are involved in.
With total capital under management of US$ 850 mln, CIO combines three investment funds into one facility to finance renewable energy projects (solar, wind and run-of-river hydropower) at specific stages of the project lifecycle.

The facility comprises a Development Fund which provides financial, technical, environmental, social development and structuring support, a Construction Equity Fund which finances a large part of construction on a simplified all-equity basis, and a Refinancing Fund which provides long term capital to deliver enduring stability to the project (together the "CIO Funds").

The end-to-end financing solution offered by CIO means that projects can reach financial close faster, are constructed at a lower cost, and reach a stage of power production sooner. CIO is managed by Cooperatief Climate Fund Managers U.A. ("CFM"), a joint venture between FMO and Sanlam InfraWorks. FMO is the Dutch development bank with over 45 years of experience in the private sector in emerging countries and a strong competence in energy. Sanlam InfraWorks is an investment & development company targeting infrastructure and climate related investments in global emerging markets.
Any specific success stories you would like to highlight?
We are successfully implementing our "full lifecycle funding solution" across Africa and SE Asia. In Africa, we currently have two projects under construction (42MW hydro in Uganda and 60MW wind in Djibouti) and four projects under development (two solar and one wind in Morocco and one in Tanzania).
Are there any countries on the continent doing the right things at the moment in your opinion?
We are seeing a lot of momentum across the continent, though some countries struggle to get projects off the ground, either because of government's inexperience, environmental & social (E&S) risks, or funding constraints.

CIO tries to solve the last two by taking on a proactive E&S and financing role for all projects it invests in. We see that governments are often hesitant to sign up for long-term offtake contracts that IPPs require, often afraid that they might make mistakes and sign up for the wrong tariff. Indeed, IPPs require a certain leap of faith, but with good advice and proper structuring, project risks can be properly allocated an governments should compel themselves to enter the journey and reduce the yawning power deficit in Africa by signing up for significant amount of renewable MWs.
How optimistic are you about renewable energy being adopted on a large scale in Africa?
Very optimistic. Africa has an abundance of renewable resources, which can now effectively compete with fossil-fuel based generation solutions. They are also a lot faster to build which helps governments deliver sooner on their promise to increase access to reliable electricity for its people. But a lot more investment is needed, not only in generation assets but also in transmission and distribution networks. The private sector should be invited to participate in all off these.
At the upcoming African Utility Week and POWERGEN Africa you are part of the Energy Revolution Africa track in a discussion on "Guide to developing a small hydro plant". Can you give us a sneak preview of what your message will be at the event?
Only do hydro if you really have a track record; it is a complex technology and investors will be looking at the developer's experience
Pay attention to environmental and social risks; hydro often has a large footprint
When a project is too small you will be looking at 100% equity solutions, which are not always readily available; consider aggregating small projects to attract traditional project financing, though realize that this is challenging. Whatever the size, each project typically requires the same amount of work. It is therefore critical to think about your funding strategy and project pipeline focus upfront.
Consider what amount of projects your project development team can reasonably manage, overstretching your team will result in mistakes.
Focus on projects that really make sense (clear tariff, bankable PPA, offtaker track record, supply/demand balance).