15 Apr 2019
SIEMENS INTERVIEW: "As one of the major technology contributors to the power generation and T&D sectors in Africa over 157 years, Siemens is proud to be a silver sponsor at African Utility Week and POWERGEN Africa"
Expert interview with Johan Helberg, Country Manager, Siemens Kenya and Head EM Customer Services (Act.) Siemens is a longstanding partner of African Utility Week and regional power events that Spintelligent organizes on the continent. They return as silver sponsors to the 2019 African Utility Week and POWERGEN Africa in Cape Town in May.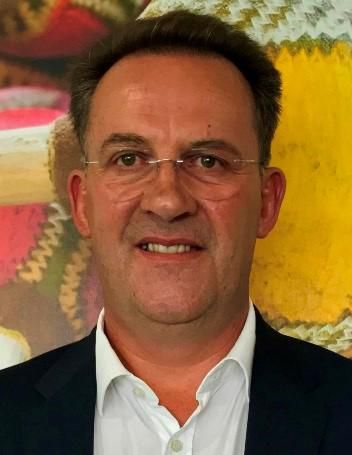 1. Let's start with some background on Siemens, and more specifically in Africa - there is a proud history there.
Siemens is a global powerhouse in electronics and electrical engineering technologies providing products, systems and solutions across the electrification, automation and digitalization value chain.
In Africa for over 157 years, Siemens has a rich history of innovation and social development. As an integrated technology company, Siemens plays a constructive role in Africa's success story.
Our expertise in power-efficient, resource-saving technology helps us empower African economies. We are a leader in the digital revolution, we develop smart mobility solutions to make transport systems more efficient. With industry 4.0 underway, we digitalize production, increase output, simplify processes and produce quality products; this gives the company a competitive edge.
In fiscal 2017, which ended on September 30, 2017, Siemens generated revenue of €83.0 billion and net income of €6.2 billion. At the end of September 2017, the company had around 372,000 employees worldwide.
2. Any particular projects in the energy sector that you are very excited about currently?
We are excited about many projects that are planned and that are in execution. In the large project's arena, we already support the region to establish the interconnections and trading platforms. For medium and smaller projects, we are geared in our focus African countries and is participating and various Distributed and clean Energy Solutions. We are also pleased with the market acceptance of our generation, transmission and distribution solutions, systems and products.
3. Where in Africa are you focusing for growth?
Africa as a continent is very important to Siemens. Southern Africa is the traditional playground that is now faced with specific challenges and Siemens is playing an active role to support. East African region is another primary focus area, were we are serving 9 East African countries with Siemens offices in 5 of them, called Siemens East African Hub, with its head quarter hosted in Ethiopia.
4. What are the main challenges in the industry at the moment in your view?
Right now there are a multitude of challenges in Africa. From access to adequate and stable power generation to managing and maintaining grid systems that now rapidly integrate variable generation sources and variable usage is a major challenge.
Secondly the lack of harmonised standards and application thereof, poses a great challenge in achieving design life, inter integrate ability and operability.
Thirdly the backlog in OPEX planning and execution creates a huge challenge in delivering stable and reliable power, especially in regions of Africa were adequate generation capacity is available.
5. How excited are you about the progress that has been made with renewables becoming part of the energy mix on the continent?
Having renewable generation in operation and programs maturing is very exciting and encouraging. Africa presents one of the best landscapes for solar and wind energy harvesting and not enough is done to bring the benefits to Africans. Kenya as an example have 100% renewable energy production at utility scale with a multitude of Micro grids to bring clean and stable power to its people, which is a prime example in Africa.
6. What surprises you about the energy industry?
There are so many advances in the technologies and solutions for energy from generation to the end user. From increase performance on generation technologies to highly reduced losses on energy transportation. Most importantly is the increased safety and reliability. The biggest point is the leap frog that the energy sector made in digitalization and automation of the energy landscape, enabling real time condition-based decisions to operate and maintenance.
7. What is your vision for this sector?
To ensure that each African person and business has access to clean, stable and reliable power. The vision towards achieving this is to bring modern solutions that are robust and agile allowing energy networks to effectively perform and be able to grow and expand effortlessly into the future.
In conjunction the vision will include a radical change in financing solutions making finance a lot more accessible to power producers and distributors, while lending more security to the funders.
In support of this vision energy producers and operators need to see what is happening in the grid! We're moving away from a system of centrally generated electricity to an energy network with many different players, all of which must be controlled. The result is a complex web of energy, information and financial flows. Without digitalization, there's no chance it can function. Digitalization makes the technical systems intelligent, enabling data to be captured, linked to the IoT with cloud-based systems like MindSphere, and processed to optimize operations and ensure the stability of the entire energy system.
8. You are a silver sponsor at African Utility Week and POWERGEN Africa this year, tell us more about your contribution to the event (speakers at conference, workshops etc.) and what your specific message will be in May?
Siemens is proud to be a silver sponsor at African Utility Week and POWERGEN Africa as Siemens is one of the major technology contributors to the power generation, transmission and distribution sectors in Africa over the past 157 years, and still is a leading partner to the utilities.
We will talk about our optimized company structure that will support bringing solutions faster and more efficient to the market. We will also continue the message on our decentralized and microgrid solutions, which is a game changer supporting decentralized and rapid deployment of power in Africa.
We are excited to announce our partnership with EII in Cape Town to bring class 1 transformers to market fully meeting localization requirements.
Another exciting area is the Siemens Power to the grid in six months or less.
Apart from the full portfolio showcased at our Siemens stand we will also showcase our latest IEC compliant and type tested medium voltage ring main unit (RMU) from our India factories that will be a game changer for utilities in Africa.
9. Siemens has been a longstanding supporter of the event, how important is African Utility Week and POWERGEN Africa on the utility calendar?
This is one of our key events on our Africa calendar on an annual basis to showcase Siemens Energy technologies and best practices for Africa, making real what matters.
10. Anything you would like to add?
Nowadays, data and efficient data analysis normally make all the difference between success and failure for industrial companies, infrastructure providers, energy companies and many other sectors. Visibility with correct data, in real time add substantial value to decision making process and help to increase the performance of systems.
In addition to our comprehensive power and energy portfolio Siemens is geared to support the market with practical IoT and digital services and solutions to understand their plants, systems and equipment to plan and operate with higher certainty.
With Siemens "Safe Audit" we can determine the condition of assets to recommend focussed actions, supporting effective application of OPEX and CAPEX and deployment of resource.
With Siemens Power Technologies International (Siemens PTI), we provide network consulting, software solutions. PTI is a world leader in electrical power networks analysis for generation, transmission and distribution systems, industrial plants as well as Smart Grids.
With MindSphere, Siemens is now offering businesses in all these areas a cost-effective, scalable cloud-based Platform as a Service (PaaS) for developing applications. Designed as an open operating system for the Internet of Things, MindSphere enables users to improve plant efficiency by recording and analyzing large volumes of production data. It thus provides a solid foundation for applications and data-based services from Siemens and third-party providers in areas such as predictive maintenance, energy data management and resource optimization.
These will be some of the many topics Siemens will discuss at African Utility Week and POWERGEN Africa, to make real what matters.