Delegates will once again have the opportunity to see the bottling plant and the water saving projects that were implemented that helped the company reduce their waste water by over 60%, saving over 90 million litres of municipal water since January 2017.
1) Let's start with some background on Quality Beverages (now The Beverage Company) and the different procedures that are taking place at the plant.
The Beverage Company bottles some of Cape Town's favourite carbonated soft drinks, including the range of flavours in Jive, Refreshhh, Pepsi and ZIP. We produce over 1.5 million bottles per week, mostly 2-litre Jive, using an average 30 000 litres per hour of water! Our processes include, making the cool drink, blowing the plastic bottles, filling and then labelling the bottle, packaging it and putting it onto a pallet ready for shipment to customers.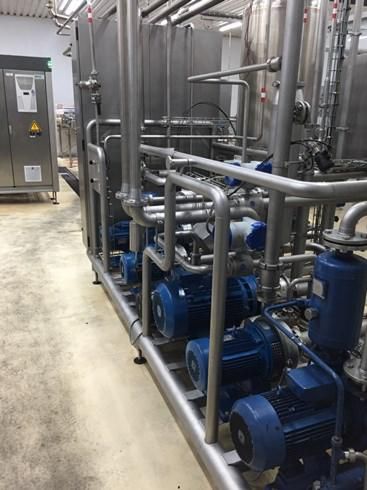 2) How has the water shortage in Cape Town affected your activities?
We are fortunate that it has had little negative impact, although this is partially due to the various actions we took in advance of the crisis. In mid-2016, we started various projects to save water which are on-going, including sinking our own boreholes so we can reduce our dependence on municipal supply. In the last year we have sustained our water saving so that even though the water restrictions have been partially lifted, we keep the same focus on saving water.
3) Tell us about the measures that you took?
One of the key aspects was changing the culture of the staff, getting them to think about ways of saving water in everything they do. This triggered opportunities where we captured and then reused certain water to avoid it going to waste. We also set up various measures to track our performance and gave regular feedback to the team so they were kept motivated by the reduction in waste.
4) How important was getting the staff on board?
It was essential. For any changes to be sustainable and genuine it needs buy-in from the whole team - so getting the staff on board has been key to getting the success we have had and sustaining it past the initial enthusiasm
5) What surprised you about this whole experience?
It has been fascinating to see what can be achieved when a team applies their mind to a particular goal. Saving over R2-million and over 90 million litres of water in the past 25 months, especially in the drought situation has been fantastic. It has also been a huge learning curve for all concerned, learning about water treatment, alternative water sources, geohydrology and many other topics.
6) Exciting plans for the future?
We are constantly looking for clever ways to improve the efficiency of our plant but also to use less water, and have less of an impact on the environment. So, we have a list of ideas that we are working on to make us even better. The Beverage Company site in Epping is currently operating close to capacity and the business is looking at expansion alternatives that not only give additional capacity but also critically are more water efficient.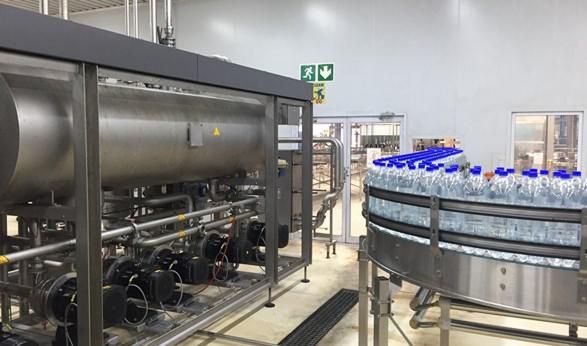 7) What will the African Utility Week visitors to the plant see and what will they learn from the experience?
Delegates will see the bottling plant and the water saving projects that were implemented that helped us reduce our waste water by over 60%, saving over 90 million litres of municipal water since January 2017. They will also see our alternative water supply project that we have initiated to reduce our dependence on the municipal water supply by installing our own boreholes and reverse osmosis plant. This was not completed last year but now is.
8) Anything you would like to add?
Making a difference in life is very satisfying and we have been fortunate to have been able to make a difference in saving a lot of water in the water crisis that affected Cape Town. We have also had the benefits associated with cost savings, the learning curve the staff have been on plus other spin-offs. For example, due to water being saved and therefore less being sent down the drains, this increased the concentration of the waste being sent into the council effluent system. As a spin-off we then addressed this by working with Green Cape in identifying farmers who could use our cool drink waste by-products and so reducing the waste going to effluent.
The Beverage Company has five production sites around South Africa, and a National Performance Measurement and Reward Program run and adjudicated by The Chairman and the CEO. To show the importance of water reduction to The Beverage Company, 20% of the 2019 Awards criteria is weighted to water reduction ratios per site. So not only are there external environmental factors driving our focus on water reduction but there is a keen internal competition between production sites which helps keep the daily focus of the team.