04 Mar 2020
SMALL HYDRO INTERVIEW: "The potential in Africa is massive and the need is great for small scale off-grid development for rural communities"
Exclusive interview with Andy Eaton, Head of Sales Africa, Latin America & Oceania for Gilkes Hydro.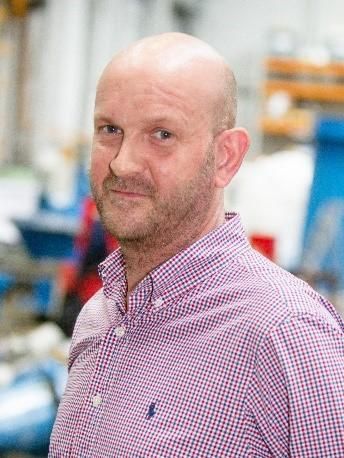 At the upcoming African Utility Week and POWERGEN Africa in Cape Town in November he is part of the Energy Revolution Africa discussion in the Knowledge Hub on "Advances in hydro powered mini-grids".
Let's start with some background on your organisation and the type of projects you are involved in.
Gilkes Hydro manufacture Pelton, Francis and Turgo turbines from 50kW to 30MW. We offer customised, engineered solutions for hydroelectric developments, including design, manufacture, installation, commissioning, testing, service, and complete plant modernisation and upgrade. The company was incorporated in 1856 and Gilkes have over 160 years' experience offering water to wire solutions for hydropower market, with over 6800 turbines installed globally.
Any specific success stories you would like to highlight?
Gilkes have been supplying hydroelectric turbines to Africa for over 100 years and we are fully committed to working in Africa, our team of engineers and project managers are passionate about supporting this market and providing rural electrification through mini grid systems. Two specific success stories that we are particularly proud of would be:
Our work with a developer in Zimbabwe and Malawi where we are currently working on our ninth hydro project with them, the largest of these nine projects was Pungwe B in Zimbabwe, where we supplied full M&E equipment including four Turgo turbines with a total output of 16MW (one of the largest projects Gilkes have done).
Our relationship with the tea estates in Kenya where we have been serving them for over 100 years, both with the supply of new equipment and providing plant modernisation services on ageing schemes. The majority of the projects we do for the tea estates are mini grid systems, running in Island mode but with the ability to be grid connected.
Are there any countries on the continent doing the right things at the moment in your opinion i.t.o. their energy policies?
The GET FiT Programmes in Zambia and Uganda are providing guaranteed Tariffs for Renewable Power Development, which assists the governments in the implementation of its renewable energy feed in tariff, which will help to open up the market for small hydro schemes.
How optimistic are you about renewable energy being adopted on a large scale in Africa?
Very optimistic. The untapped potential in Africa for small hydro is massive and the need is great for small scale off grid development for rural communities. Developers and lenders need to continue to work closely together.
More about Andy Eaton:
Andy Eaton is responsible for International Hydropower Sales in Africa, Latin America & Oceania at Gilkes Hydro. With 30+ years employment within the company Andy boasts a wealth of knowledge and experience. Having successfully undertaken roles of manufacturing, equipment selection, refurbishment, sales and delivery of hydro equipment worldwide, Andy has a broad understanding of the key elements involved with delivering hydro equipment of various scales and in some of the most challenging locations. Actively involved in new hydro projects and existing plant modernization projects globally, Andy is experienced working with private developers and large international companies.
Check out the Knowledge Hub programme here...