10 Mar 2020
TAIWAN PAVILION INTERVIEW: "Taiwan is now the world's second-biggest photovoltaic cell producer, thanks to its R&D-focused approach"
Exclusive interview with George Liu, Director of TAITRA SA.
TAITRA
, the Taiwan External Trade Development Council, are the organisers of the Taiwan country pavilion at the upcoming
African Utility Week and POWERGEN Africa
in Cape Town in November.

Let's start with some background on TAITRA, your members, your aims and your activities.
Founded in 1970, TAITRA is Taiwan's foremost nonprofit trade promoting organization. Sponsored by the government and industry organizations, TAITRA assists enterprises to expand their global reach. Headquartered in Taipei, TAITRA has a team of 1,300 specialists and operates five local offices in Taiwan as well as 63 branches worldwide. We are aim to assist Taiwanese businesses in developing international market, provide business consultation service and connect international firms with Taiwanese partners. In addition, TAITRA organizes trade groups to participate in more than 50 international trade exhibitions held overseas annually. Over 1,000 Taiwanese enterprises have had the opportunity to participate in these events.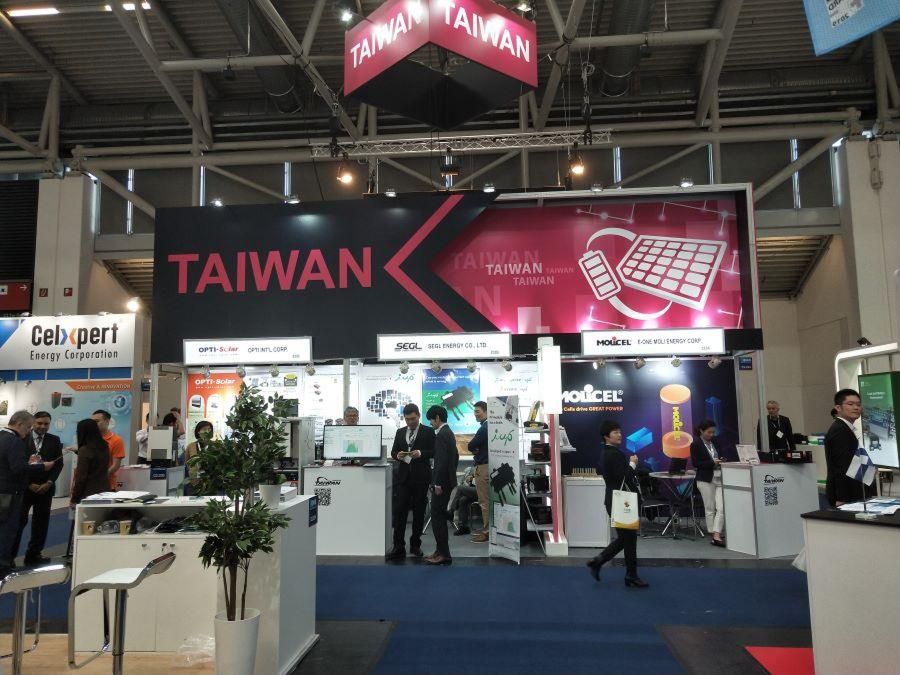 Any specific projects that you are involved in that you are particularly excited about at the moment?
TAITRA collaborate closely with Taiwanese government in trade policy implementation. Our major service include: Global Marketing, Taiwan Industry Enhancement Project, Market Research and Publication, Digital and E-commerce marketing, Taiwan International Trade Shows, etc.

While the new coronavirus is affecting trade and supply chains on a global scale, two areas of the economy have shown a significant growth: one is digital commerce and the other is epidemic prevention products and services. TAITRA recently launched two special showcases featuring Anti-Epidemic and Stay-At-Home Economy solutions via "Taiwantrade.com", Taiwan's largest B2B platform. It's Home to over 70,000 excellent Taiwanese suppliers and 660,000 product catalog, Taiwantrade.com provides customized sourcing services that enable global users to connect with Taiwan's leading industries.
You will bring a Taiwan Pavilion to African Utility Week and POWERGEN Africa in Cape Town in November 2020. What kind of companies will be part of this stand? What specialised technologies and services do they bring to the market?
TAITRA will lead six Taiwanese enterprises to African Utility Week and POWERGEN Africa 2020. This year marks our first participation. A wide range of products will be found at the Taiwan Pavilion: Solar power system, Solar Module, BIPV, Solar Module Roofing, Solar Charge Controller, Power Supply and Power Control System.

Green energy development has become a global trend. We know that South Africa Government aims to develop renewable energy projects to meet the country's electricity demand. However, Taiwan Government is also actively investing in the development of renewable energy. By expanding the domestic demand to support the local supply chain development, our enterprises will be strengthened. This event will be an ideal platform for Taiwanese companies to display their latest solar solutions in many fields.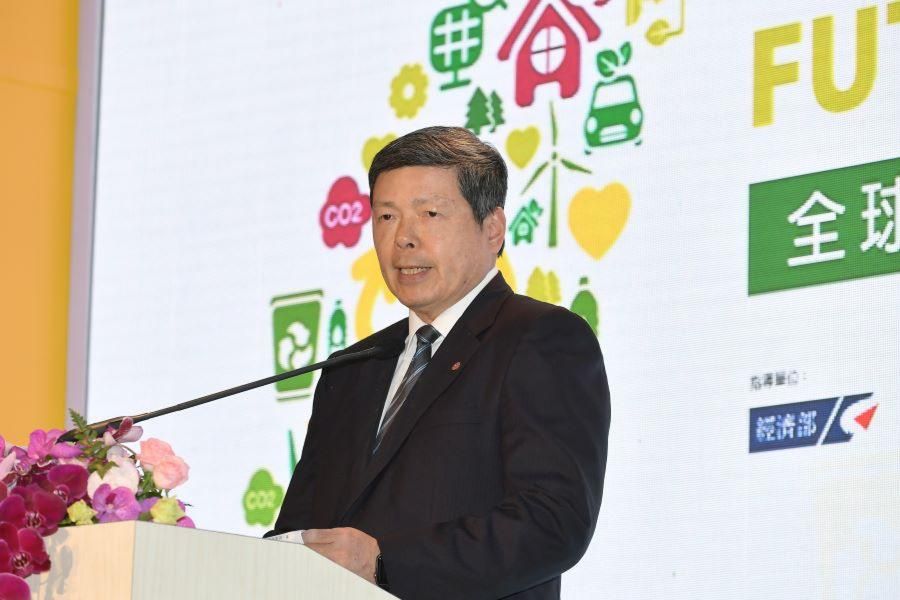 Caption: Walter M. S. Yeh - TAITRA President & CEO

How important is the South African market for Taiwanese suppliers of energy and water technologies and services?
South Africa is among the world's top 10 hard coal producer and exporter. More than 75% of the electricity produced in the country is derived from coal. A switch to more green energy comes as South Africa faces pressure to meet emissions-reduction targets. The enactment of government policy and the decrease in green energy costs both point to develop renewable-energy industry.
In response to green energy development opportunities, Taiwanese companies have created unparalleled renewable energy solutions by taking a research and development-focused approach. This has been successful as the country now reigns as the world's second-biggest photovoltaic cell producer. The innovation has made it possible for the production of very light panels for rooftop photovoltaic systems and photovoltaic curtain walls that are environmentally friendly and highly efficient.

What other African markets are you active in?
Each year, TAITRA organizes trade missions to visit various expo and cities in Africa to promote the representative industries of Taiwan, which include automobile parts, hardware, flat panel display, sports equipment, and medical equipment. Beyond providing local enterprises the unique opportunity to meet with Taiwanese companies in person to explore possible business cooperation, all of the events also serve as a great occasion to establish closer trade relations between Taiwan and 54 countries in Africa.
Moreover, as part of our effort to assist Taiwanese companies in setting up their businesses in new markets, TAITRA is able to help with the rental of overseas business offices. This service is a collaboration between BOFT and MOEA and is available in Cairo, Egypt; Nairobi, Kenya.

In your view, what challenges do the energy and water sectors face in Africa?Africa is rich in renewable energy sources, including hydro, sun, wind and others. The main challenge for the continent is to find a sustainable way to meet growing energy needs. Africa Renewable Energy Initiative (AREI) aims to bridge the gap of access to electricity across the continent by focusing on renewable energy development. Another key fact to remember is that it must expand cost-efficient access to electricity to nearly 1 billion people.
What can Africa learn from the Taiwanese utility sector and its development to date?
Taiwan government keeps vigorously promoting the 5+2 industry innovation project, of which "green energy technology" is a critical project related to energy transformation in Taiwan, including wind power, solar photovoltaic. Taiwan currently produces around 2.5 billion kilowatt hours of renewable energy annually. This number is expected to double in 2025. In response to energy transformation, to achieve stable supply and effective management of energy, it is necessary to introduce technologies such as IoT, smart storage, and smart grid.
What are you most looking forward to at African Utility Week and POWERGEN Africa in 2020?
Taiwan is today globally recognized for its technological innovation and superior-quality products and services. Taiwan's solar cell production value ranks no.2 in the world and several mega players of Taiwan are strengthening cooperation and partnership by forming alliances to extend their reach to the downstream of the supply chain.
African Utility Week and POWERGEN Africa is a big success, attracting more than 360 exhibitors from 70 countries, and they showcase some of the most advanced products and technologies throughout the 3-day event. We hope to have the opportunity to meet and cooperate with them in the future.
Anything you would like to add?
2020 will be the beginning of a new era in Taiwan's industry of renewable energy. Taiwan's green energy sector is on the fast track as evidenced by milestone offshore wind and land-based photovoltaic projects.
In order to integrate the power of government and privately owned enterprise, TAITRA and SEMI jointly organize Energy Taiwan Expo in October each year. It is the most complete renewable energy technology showcase platform in Taiwan. The exhibition will feature four major energy themes, PV Taiwan, Wind Energy Taiwan, HFC Taiwan, and Smart Storage Taiwan. It is expected to attract more than 10,000 domestic and foreign buyers of related industries. Over 15 seminars will be organized during the exhibition. We cordially invite South African enterprises to visit the event.