21 Jan 2019
TECHNOLOGY INTERVIEW: "The integration of sustainability technologies into modular life support systems can make the journey through this universe radically better for us all."
Exclusive interview with Thomas Murphy, Founder of Afrisoul Life Systems and an Advisory Board member of African Utility Week and POWERGEN Africa.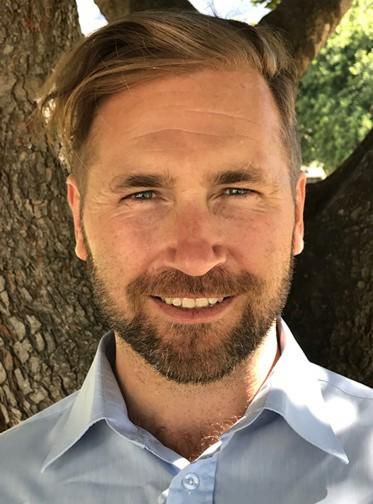 1) Let's start with some background on AfriSoul Systems, your aims and activities.
Atmospheric and global systems data measurement and analysis approaches have been quickly evolving, and continue to support an influx of sustainability themed tech and global systems integration solutions. Smart financial and government organizations continue to take advantage of sustainability themed technologies, that function on both the macro and micro scales.
Afrisoul Life Systems, a supplement of the Global Life Systems and Smart Waters association, is a leading edge IoT and decentralized infrastructure technology integration company headquartered in Cape Town, South Africa. Afrisoul facilitates IoT Connected Micro-Utility operations, via our proprietary IP integration into new and existing decentralized infrastructure assets and IoT solutions.
Proprietary IP includes, but is not limited to:
• Autonomous Water Monitoring System (proprietary pathogen sensors, custom sensor integration)
• Ozone Generation System (first-in-class methodology, world's smallest footprint and most energy efficient)
• Antimicrobial Foam Filter (the viscosity of ceramic, with no fragility, for medical grade quality)
• Industrial & Household Scale Wastewater Treatment Units (for closedloop building/operations/development infrastructure, micro-plastics & toxic chemicals removal for full decontamination)
• Controllers (custom circuit boards, software, and AI for hardware and IoT technology integration)
• Energy solutions
• Plug-n-Play Systems
• Scalable
Afrisoul IoT and hardware systems are integrated with Rick Rolston's BuiltSpace. BuiltSpace is an online platform used to easily create a detailed digital twin of your buildings, and provide a real-time service data collection process for easier service and maintenance. This benefits both facility operators/owners and service providers. Simple subscription packages. No expensive software to install or maintain.
Afrisoul is also recently partnered with Sustainability Partners, a financial institute that will cover the capital expenditure costs of upgrading your infrastructure. Sustainability Partners retains ownership of the assets, and charges you a monthly usage and service fee. Return the assets if unwanted.
Afrisoul Life Systems provides you with IoT Connected Micro-Utility logistics, personnel, and consulting services in concert with its Preferred Partners. #wecansavetheworld
2) Any particular projects in the energy and water sectors you are involved in? Any success stories/case studies you can share?
Afrisoul and partners have various prototype and production installations throughout North America, where advanced tooling technologies have been developed. We have recently licensed tech to a Chinese corporate modular housing manufacturer.
3) Where in Africa are you active? Any specific projects you are excited about?
In Africa, we are involved with Aurecon, and other civil service organizations and individuals, to integrate our technologies into the African continent. At this time, Vodafone and MTN M2M sim design recently has been integrated into our communications circuit boards, for immediate water treatment hardware and IoT systems installations in the Cape Town metro and surrounding rural areas. We have developed our solutions to leave no space to question their ability within law and stigma.
4) What in your view are the main challenges in the sector?
I have the lives of future generations on my mind. We need sweeping international law and regulation changes now that fully accommodate sustainability focused global life systems that give both the individual, and the masses, the ability to survive in "What If?" scenarios, and thrive outside of them. I want to provide to future generations.
As Nelson Mandela said in his 1994 Presidential Inaugural Speech, "We understand it still that there is no easy road to freedom. We know it well that none of us acting alone can achieve success. We must therefore act together as a united people, for national reconciliation, for nation building, for the birth of a new world."

This mindset has no expiration, and can be put to good use globally in our present time.
5) What is your vision for the sector?
My vision for the Energy and Water sectors is to continue to realize their merger with global Food production. The integration of sustainability technologies into modular life support systems can make the journey through this universe radically better for us all.
6) What are you most looking forward to at African Utility Week?
I always look forward to seeing innovative solutions and their passionate creators on the African Utility Week floor. It's inspiring to see the international engagement take place.
7) Anything you would like to add?
Learning to live a grateful and mindful life gives me insight and appreciation for all of the positivity and creativity that humanity experiences. I appreciate the opportunity that African Utility Week offers, to help us all promote innovative solutions that are ultimately, in my view, leading to the best experiences that humanity can achieve.