02 Mar 2020
TID ROLLOVER INTERVIEW: "The date 24/11/2024 is approaching fast, utilities have very little time left"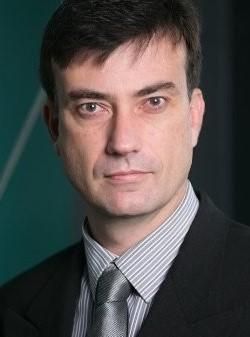 Mr Hawkins-Dady will lead a
live webinar on ESI Africa on 12 March
on the "Risks of the STS TID Rollover". Conlog is also a platinum sponsor of the upcoming
African Utility Week and POWERGEN Africa
where the TID rollover will be discussed during the conference.
Tell us more about the TID Rollover Timelines challenge that is facing utilities.
There is a lot of planning that goes into ensuring a TID Rollover program is successfully executed and with the 24/11/2024 fast approaching, utilities have very little time left. Planning includes the formulation and approval of budgets for the program, auditing and upgrading vending infrastructure and software, meter auditing and possible meter replacements, customer engagement and communication campaigns and the generation and rollout of key change tokens to all meters. There is a lot of work that needs to be done and the time to get this done is decreasing every day. I encourage all Utilities that have not yet started their TID Rollover program or who are unsure of how to begin, to contact Conlog for assistance. As a founder member of the STS Association and a key player in the development of the STS specification, we are ideally positioned, with our knowledge and knowhow, to assist Utilities in successfully planning and executing a TID Rollover strategy.
What can be done to prevent any tokens being rejected?
Currently all tokens contain a Token Identifier (TID) that is calculated on a base date of 1993. The TID is used to uniquely identify each token so that tokens cannot be used more than once. The TID will reach its maximum value in 2024. When this event happens, all tokens will be considered as old and will no longer be accepted by the prepaid meters. The only way to prevent tokens being rejected post 24/11/2024 is for end users of the STS technology to have successfully completed the TID Rollover program. This involves ensuring that all components of their vending infrastructure is STS Edition 2 certified and thus capable of issuing and inserting key change tokens with rollover into every STS prepaid meter. Once the key change has been done, all future tokens will be generated using a new base date of 2014.
Utilities that have started the project and have ensured that their vending system is Edition 2 compliant, can request that all newly manufactured meters be coded to the new 2014 base date. These meters will not require key changes in the field thus limiting the scope of work for the Utility.
How many prepaid meters are in use in South Africa? And in the world? How many will be in use by 2024?
We estimate that there are currently about 7 million meters in South Africa alone and this is expected to reach 8 million by 2024. It is difficult to predict how many meters are installed globally however we estimate this figure to be anywhere between 60 to 70 million. As more electricity meters are rolled out and with both gas and water utilities adopting the STS specification, the number of STS prepayment meters will increase rapidly.
And how many prepaid meters will be affected by the rollover issue by 2024?
The Token Identifier forms a key role in ensuring that STS tokens cannot be used in a meter more than once. As the TID is embedded into every token, all STS meters will be affected by the rollover event in 2024. Considering the impact of the TID rollover and the ever-increasing number of meters being installed, it is imperative that all Utilities start their rollover program now.
You are taking part in a special TID webinar on ESI Africa on 12 March, what will be your main message?
Conlog, as a founder member of the STS Association, felt that it was imperative for us to bring an elevated awareness and understanding to all users of STS with regards to the impact of the TID rollover, and by all users I am referring to Utilities, Municipalities and Sub-Vendors. For some, especially those with a large install base, the process may seem daunting, however I want to highlight that Conlog, a pioneer of the STS technology, has the expertise and experience to assist in planning, communicating and executing a successful TID rollover program. We have developed a framework that can be tailored to suit each utility's specific needs and challenges and we encourage all Utilities that are facing the enormity of this challenge, to reach out to us for support and guidance. As Conlog, we want to ensure that no customer is impacted by the TID Rollover in 2024. There are only 4-years left so start now!
Is this the "Y2K" of metering in your view?
Y2K was a perceived threat that computer systems would possibly shutdown or stop working and planes would fall out of the sky come the year 2000. As we now know the threat of Y2K was greatly exaggerated. The TID rollover however, is a known event and has been documented since the first IEC specification was published. Unlike Y2K, where the world waited to see which system would stop working, all STS prepaid meters will stop accepting tokens if they have not been key changed by 24/11/2024.
What else is new and exciting in the world of metering?
Until recently, the concept of prepaid metering has been primarily focused on electricity. It is interesting to see though that more and more water and gas meters are starting to adopt the STS as the preferred prepayment specification of choice. The STS Association has seen this trend and as part of STS Edition 2, the support for electricity, gas and water, both credit and currency vending, has been included. STS Edition 2 also bridges the gap between standard prepaid meters and Smart meters by incorporating a DLMS\COSEM virtual token carrier interface that allows for STS tokens to be sent to on-line meters while still providing a backup mechanism for token entry. The ability to manually enter a token is a massive advantage for Utilities implementing Smart Metering in areas where communication networks are unreliable.
With the ever-increasing need to have meters online, the communications networks play a key role in the success of such systems. Although several communication standards exist for Smart Metering systems, both at a physical and protocol level, I believe that the emergence of the 4th Industrial Revolution, and the massive growth seen in the IoT space, will challenge the status quo. It won't be long before newer technologies and standards will come to the fore and replace what we know today. As the mobile network begins to rollout technologies such as 5G, and with data costs being pushed down, I expect more and more meters will connect directly to the Cloud - meters will become just another connected device. Protocols such as Wi-Fi, MQTT, LoRaWAN and NB-IoT etc. will replace those in use today paving the way for metering to form an integrated part of the connected world. It is difficult to predict exactly how this will play out but that's what makes technology so exciting.