06 May 2020
WATER EXPERT INTERVIEW: "A shift in resources allocation towards the health sector to respond to the COVID-19 pandemic is going to starve other sectors like the water, sanitation and hygiene sector of much needed financing."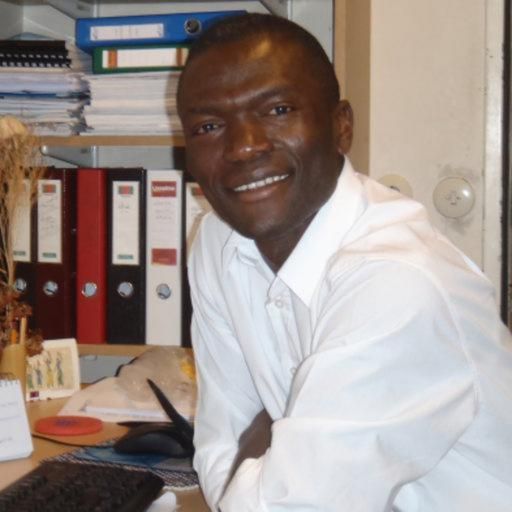 A former winner of the African Utility Week Industry Award for his contribution to the water sector, Paul will also chair the event's water conference programme in November.
The spread of false information regarding the COVID-19 pandemic currently is a serious concern and will also be discussed at next week's virtual conference. How big of a concern is this for water utilities and municipalities?
Sharing false and misleading information is a growing concern with the proliferation of online social media platforms and increased access to the internet. This is a problem not only during the COVID-19 pandemic but maybe long after it has been addressed. Therefore, it is important for utilities and municipalities to take immediate steps as soon as false information is identified to stop it from spreading. Although this is not the usual function of a utility or municipality, they should start looking at ways to respond given that false information could significantly affect the behavior of their customers/populations with potential consequences on their operations.
How can utilities and municipalities tackle misinformation during the COVID-19 pandemic?
Quite a range of technologies are currently in use to address misinformation. It is now possible, for instance, to apply artificial intelligence and machine learning for timely identification of false and misleading information. Utilities and municipalities could consider adapting and applying such technologies to halt the spread of misinformation in their jurisdiction. This applies to COVID-19 water, sanitation and hygiene (WASH) related misinformation as well. Fortunately, there are very credible online platforms like those hosted by UNICEF and WHO which provide reliable information on WASH for the COVID-19 pandemic response.
How can water utilities and municipalities rethink and redirect their response strategies during the COVID-19 pandemic?
The pandemic presents an additional strain on resources and a huge challenge for those working in the WASH sector in general, but more so especially for utilities and the municipalities that manage them. I should say that much of what is needed in response to the pandemic has already been in place for a long time. WASH and health sector professionals alike have always highlighted and advocated the health need and benefits to routinely undertake hand washing and sanitize accessible surfaces as good personal hygiene practices that are indeed relevant for public health in general. However, the COVID-19 pandemic presents additional challenges and maybe some opportunities for utilities and municipalities to rethink and redirect their response strategies.
What can utilities and municipalities do specifically?
For example, there is a growing concern for underserved communities, especially people living in densely populated settings in slums and peri-urban areas in and around many cities in Africa. There are also in some countries huge refugee camps for internally (or externally) displaced people and there are other vulnerable population clusters with special needs such as prisons or more recently the homeless in some cities that have been relocated and housed in response to COVID-19 containment strategies. These populations or locations have been identified as high-risk areas given that in these locations, people rely on communal and shared facilities, such as shared bathing areas and water abstraction points or even shared toilets. In such locations, there is hardly any pipe borne water supply in the home. Residents rely on intermittent water supply from public taps/wells. Therefore, they collect and store water and usually dependent on private water vendors as an intermediate step between them and the water utility. Utilities and municipalities can redirect resources and specifically tailor their response strategies to meet the special needs of such communities and locations.
How will donor assistance towards developing countries be affected by COVID-19?
I think donor assistance from bilateral and multilateral financing institutions/arrangements will be affected seriously. A shift in resources allocation towards the health sector to respond to the COVID-19 pandemic is going to starve other sectors like the WASH sector of much needed financing. Often WASH is treated independently from the health sector. Given the importance of WASH in preventing the spread of COVID-19, I think this is an opportunity and actually a need for authorities to consider WASH as an essential enabler to the public health measures that are being considered and put in place and this applied to resources allocation as well.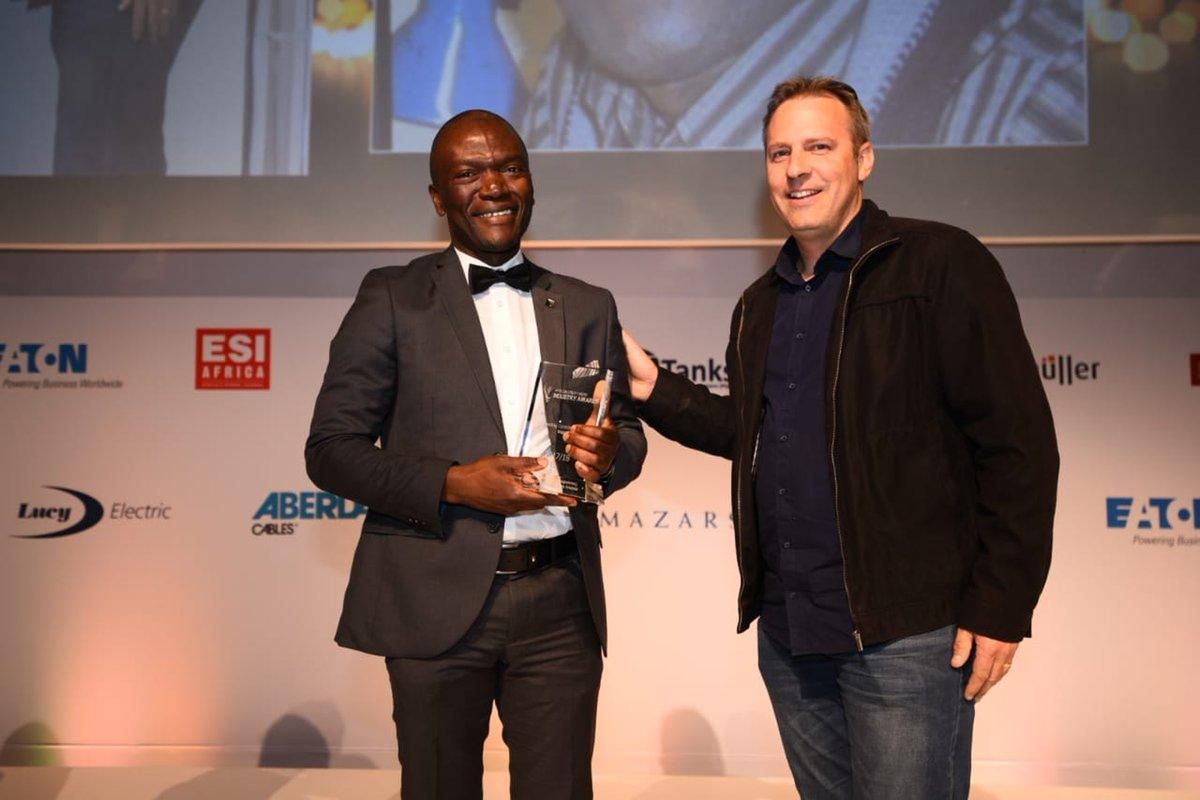 And what about philanthropic money?
The WASH sector will continue to rely on philanthropy especially in critical times like these, but that too can be repurposed to respond specifically to COVID-19 needs and the money used more efficiently. More individuals, organizations, companies, and others must step in to help fill the gaps especially in underserved communities and locations or populations with special needs like the ones I mentioned earlier. For example, philanthropic money can be directed to increase and maintain access to WASH services in slums and refugee camps. But such assistance can also be used to set up public hand-washing units in peri-urban settlements or directed for advocacy work on educating communities on hand-washing in rural areas or prisons and other public locations where people gather in large numbers such as transport depots, transit points and churches.
What are your main thoughts and concerns regarding the current water situation in Africa?
Universal water services delivery in Africa will continue to play a key role in the achievement of SDG 6 and a vital enabler to achieving many other SDGs.
In the wake of rapidly changing water demand drivers, water utilities should leverage on the growing application of smart technology and 'The internet of Things' to enhance their resilience and sustainability. However, the task for most utilities remain to ensure that in the quest to transform the enormous data management information, their customers' integrity is well preserved and protected.
Increased innovations in all thing internet presents opportunities for water utilities to integrate smart technologies in their existing infrastructure to minimize on cost and maximise on selection of the most suitable solutions that can be easily adapted to local conditions.
Water infrastructure and roots have one thing in common: they are both buried and out of sight. The major difference though is that the deeper the roots the more resilient and stable the tree, while for water infrastructure, the deeper the infrastructure the higher the likelihood of it being old and defective. Yet this is where opportunities are emerging for the digital revolution in extending the life and service of deeply buried infrastructure.
Water consumers play an important role in enhancing water security through their water demand patterns. However, conscious effort is needed to create awareness on the true cost of water, which is often not reflected in the water prices, and hence influence water use habits and behaviours.
However, corruption in the water sector is a major hindrance to universal access, much of the challenge is often borne by the poor in society who do not only have to pay a higher price for water services, but the quality of water available to them is often compromised.
What can delegates look forward to during this year's Water track at African Utility Week and POWERGEN Africa in Cape Town in November?
The theme of this year's water track at the AUW is quite broad and encompassing "Shaping a Water Secure Future". Therefore, delegates can look forward to a blend of trending topics, presentation formats and group discussion sessions. There are the traditional presentations, panels and engaging discussions on topics that have been carefully selected and streamlined such as developing organisational frameworks to tackle water scarcity challenges; exploring the socio-economic status of water security and its impact on urbanisation and; municipal water supply - needs and challenges; global response to water scarcity challenges, as well as latest developments and opportunities for development finance institutions (DFIs) and the role they can play in addressing infrastructure investment in the African water industry. Recently, DFIs have become directly supportive of the Clean Development Mechanism (CDM) in Africa in a drive to make development financing more environmentally friendly and sustainable. Delegates can expect answers to questions such as: how can DFIs support the unlocking of water investments in the water sector in support of CDM and explore desalination and renewable energy investments for water utilities, for example. Or how can DFIs support bankable public-private and opportunities and remove barriers for investors through their project financing activities; how can they encourage and facilitate partnerships in support of sustainable development through CDM; and insights into providing technical advice and support to clients with regard to project design, planning and implementation. In addition, there are country specific case studies presentations from the region.

For example, i) South Africa - modernizing sewers and wastewater systems; ii) Zimbabwe - assessing the response towards typhoid readiness and fighting cholera; and iii) Ethiopia - highlighting the impact of the state-of-the-art reverse osmosis water system in Serdo. Other topical case studies during the water track will cover advances on wastewater treatment, e.g. overview and findings of the Palmer Development Group Water Re-use Report, review of the public perception of water reclamation in Windhoek, Namibia; followed by a debate on how to positively change public perceptions on wastewater reclamation and reuse. There are also several roundtable sessions on: i) overcoming financial management hurdles: Billing and revenue collection; ii) understanding breakthrough technologies in smart water management: A look at smart metering initiatives, iii) stormwater drainage and rainfall prediction technologies; iv) developing a blueprint for flood and drought resilience to mitigate risks.
Any exciting projects on the continent that you are working on currently that you share with us?
With respect to the water sector in Africa, I am currently participating in an ambitious project in East Africa, i.e. Advancing Water Futures and Solutions in East Africa through an international project called scaleWAYS (scaling out resilient water and agricultural systems). scaleWAYS is funded by the Austrian Development Agency and in-kind contributions of the three partner organisations, namely, the International Institute for Applied Systems Analysis (IIASA), the Lake Victoria Basin Commission (LVBC) as the regional implementing partner and the Nairobi office of the International Crop Research Institute for the Semi-Arid Tropics (ICRISAT).

The research and development project analyses scaling options for water and land management practices for the resilient and sustainable intensification of agricultural production and food systems in the extended Lake Victoria Basin. The project aims to contribute to the resilience of land and water resources, the improved health of ecosystems, and human wellbeing in the Lake Victoria Basin and the East African Community (EAC). The proposed outcome of the project is an improved understanding of the scaling potential of local and regional land and water management practices for sustainable intensification of rainfed and irrigated agriculture in East Africa. Activities carried out within the scope of the project are structured around the following output areas: Identification and scoping of pilot initiatives: Promising pilot initiatives for resilient local and regional agricultural water management are being identified and scoped in detail to determine scaling potential in selected agro-ecological zones. Specifically, I am leading capacity development activities within the project, i.e. building the capacity of practitioners and researchers from regional and local academic institutions, governments, NGOs, and businesses within the scope of the project.

About 200 scientists and practitioners working in academic, governmental, business, or civil society organizations in the EAC will benefit either through direct engagement in research, or through participation in capacity development activities organized through a Community of Practice which I am coordinating, scaleWAYS-East Africa. The project will contribute to the resilience of future water and land resources, ecosystems, and the wellbeing of the population living in the EAC, especially the 45 million people residing within the Lake Victoria Basin.
And globally?
Globally, I am supporting activities within a global project known as "The World in 2050". The World in 2050 (TWI2050) is a global research initiative in support of a successful implementation of the United Nations' 2030 Agenda. The goal of TWI2050 is to provide the fact-based knowledge to support the policy process and implementation of the SDGs. It was launched by the International Institute for Applied Systems Analysis (IIASA), the Sustainable Development Solutions Network (SDSN), and the Stockholm Resilience Centre (SRC). The Sustainable Development Goals (SDGs), unanimously adopted by the United Nations in September 2015, provide an aspirational narrative for the desired future for human development with an actionable agenda.

The aspiration is for a world free from hunger, injustice and absolute poverty, of universal education, health and employment with inclusive economic growth, based on transparency, dignity and equity, all achieved within the boundaries of the planet. The urgent question now is how to act on this aspirational agenda and to have a clear understanding of the full consequences and cost of inaction and the benefits of achieving SDGs in every major region of the world. TWI2050 is an initiative designed to help answer these questions.

TWI2050 aims not only to contribute to this understanding but also develop science-based transformational and equitable pathways to sustainable development that can provide much needed information and guidance for policy makers responsible for the implementation of the SDGs. The goal to provide fact-based knowledge to support the policy process and implementation of the 2030 Agenda. TWI2050 aims to address the full spectrum of transformational challenges related to achieving the 17 SDGs in an integrated manner to minimize potential conflicts among them and reap the benefits of potential synergies of achieving them in unison. In 2018, the first report by TWI2050 on Transformations to Achieve the Sustainable Development Goals identified Six Exemplary Transformations needed to achieve the SDGs and long-term sustainability to 2050 and beyond: i) human capacity and demography; ii) consumption and production; iii) decarbonization and energy, iv) food, biosphere and water; smart cities and vi) digital revolution.
As a contributing author in a report prepared by TWI2050 and titled "The Digital Revolution and Sustainable Development: Opportunities and Challenges" http://pure.iiasa.ac.at/id/eprint/15913/1/TWI2050-for-web.pdf, I wrote the chapter on water. Some excerpts provided below are useful for the discourse in Africa:
The deployment of digital technologies has the potential to deliver significant outcomes in the water sector. Virtual representation of the water system will enable situational awareness or near-real time flow and quality monitoring, which has great potential to solve many of the challenges faced by the sector.
The water sector still lags other industries in integrating new, smart technologies into the whole water ecosystem. But digitization is expected to increase with the adoption of advanced technological capabilities, improvements in the collection capabilities of information from remote devices and developments in correlating that information across diverse systems.
Digitization has the power to help water and wastewater utilities address many of the challenges they face, including extending the life of aging assets, reducing leakages, attacks or other abnormalities in the distribution network, improving water quality monitoring, service levels and reliability of supply, promoting water conservation, or increasing revenue through operational efficiencies. Successes can be recorded in improvements in event-response times, increases in work re-utilization and even reductions in energy use across the water treatment and distribution network.
Another likely area of progress in the foreseeable future is video imaging and pattern recognition. The wealth of data will enable service providers to use predictive analytics to spot problems and proactively send crews out to prevent or solve problems, such as replacing water distribution lines long before small leaks become catastrophic events.
Digitization will improve wastewater treatment and reuse, distinguishing green, blue, grey water - understanding sources and types and of pollution in order to reduce pollution. In apartment houses, digitization could support the proliferation of onsite treatment and reuse of wastewater, especially in new high-rise buildings, as well as greywater recycling, especially within household recycling from showers and sinks is expected to increase.
Risk analysis and disaster preparedness is another area that is on the rise as water utilities and municipal authorities explore new ways to become more resilient. For example, IBM has partnered with the United Nations to publish a Disaster Resiliency Scorecard which over 200 cities globally have used to assess several aspects critical to anticipate, mitigate, prepare for and recover from the effects of a hazard in a timely and efficient manner including the policy and planning, engineering, organizational, financial, social and environmental aspects of disaster resilience.
Private sector infrastructure delivery is a promising space to examine for best practices and lessons learned. In this area, advances in the energy sector are worthy of replication. Water utilities can benefit from the lessons learned and the established best practices. The potential for leapfrogging is real, given that technology has evolved, prices for smart devices have decreased, and their functionality has increased.
Also, green innovation around agriculture is an emerging area in which digitization is making huge progress. From a water perspective, weather data can be used to predict the amount of rain, so farmers can better manage the application of farm chemicals to minimize pollution into aquifers and surface water systems used as drinking water sources.
In addition, there is hope for the application of blockchain technology. For instance, mediating competing demands on water (households, industry, energy generation, agriculture, nature) in order to avoid overuse and the potential of applying blockchain credits for proving efficiency measures to address the problem of drought. If utilities can prove that they are being more efficient, they could earn blockchain credits and this could create a market with the shifting of water and drought situations that could affect real change in behaviors because there will be a monetary reward for being more efficient.
Digitization will strengthen the participation of local communities in improving water and wastewater management. But the digital revolution will continue to place high demand on high educational attainments and skills. Utilities, government agencies and local administrative authorities will struggle to keep up with the talent demands resulting from 'digitization. This will continue to be a challenge in countries where literacy levels are still exceptionally low and the capacity of most people to make informed choices from smart devices is still largely inadequate. In Africa, for instance, the development of smart cities will hinge on the technological readiness, the human and institutional capacity of its cities to produce and handle "big data".
But perhaps the real challenge over the next decades for utilities lies in setting the foundation for utilities to begin applying data science and augmented intelligence techniques to tangible business problems. The sector is still behind others, especially the infrastructure savvy sectors such as energy, transport, and buildings, in integrating new, smart technologies into the whole water ecosystem. In many countries in Africa, for instance, new technologies like augmented intelligence, cloud, and sensor technology are still a novelty that is beyond the reach of many water and wastewater utilities which are still caught up in collecting and analysing information in reports that are usually presented on paper.