01 Jan 2019
WATER INTERVIEW: "Africa is neck deep in the quagmire of the effects of climate change"
Exclusive interview with Gift Sageme, CEO at Malawi's Central Region Water Board in Malawi and Advisory Board member of the upcoming African Utility Week in Cape Town.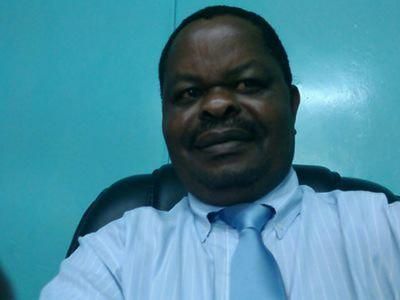 1) Let's start with some background on Central Region Water Board and your role there?
Central Region Water Board (CRWB) is a statutory corporation with Government of Malawi holding 100% shares. It was established in 1998, together with Northern and Southern Region Water Boards following the enactment of the Waterworks Act No. 17 of 1995. The act brought governance and management of the five water boards in Malawi under one legislative framework. The other water boards, which had already been established under individual legislation prior to the enactment of the act, are Blantyre and Lilongwe. I have been the CEO of CRWB since 2016.
For clearer detail about Malawi and the jurisdictions of the five water boards: Malawi is divided into three administrative region - North, Central and South. The respective regions are served by the respective Regional Water Boards except Lilongwe City- the Capital - which is served by Lilongwe Water Board and Blantyre - the Commercial Capital - which is served by Blantyre Water Board.
2) Can you tell us more about your current projects in Malawi? Any particular success stories/case studies?
Apart from the normal rehabilitation and expansion of existing systems and installation of new water supply systems in growing towns/market centers, there is a project that would be first of its kind for Blantyre Water Board which is bringing water from Likhubula River, which originates from Mulanje Mountain, to Blantyre City. All along, Blantyre has been supplied with water from Shire River that flows from Lake Malawi to Zambezi River. Another interesting and similar project in Lilongwe Water Board is at an advanced preparatory stage. This project will lay infrastructure to abstract water from Lake Malawi, with heavy mechanical pumping, to Lilongwe City, some 130km away.
Another innovative project that CRWB and Southern Region Water Board (SRWB) have been implementing is installation of solar electricity generating plants to energise water pumps in order to supplement intermittent energy supply from Electricity Supply Corporation of Malawi (ESCOM) Ltd.
3) What have been the biggest challenges?
Some of the major challenges the water supply sector in Malawi has been facing are:
i) Non-payment of water bills by public institutions like Malawi Defence Force, Malawi Police Service, Malawi Prisons, State Houses and Ministries of Health and Education. This constrains the water boards' cash flows to the point of not being able to operate let alone maintain the infrastructure adequately, invest in new systems, pay statutory taxes, etc.
ii) Social tariffs that are not able to generate adequate resources for big investments in the water supply systems. As a result, any meaningful investment means the Water Boards resorting to borrowing from co-operating partners like the World Bank, European investment Bank, African Development Bank, just to mention a few.
iii) Effects of climate change such as floods, which would sweep away infrastructure for water supply; droughts negatively affect both quality and quantity of the raw water; unpredictable rainfall patterns; etc. These are compounded by degrading watersheds which render the raw water sources vulnerable.
4) In your opinion, has Africa started to face the effects of climate change?
Africa has not just started feeling but is neck deep in the quagmire of the effects of climate change. Or how do you explain the drying of what were once perennial water bodies due to droughts? The more frequent and persistent floods? Etc.

5) As you know Cape Town and the region has been facing severe water shortage in the last few years, what, in your opinion, are the alternative solutions for South Africa's shortage of water?
I may not have the level of knowledge about South Africa (SA)'s watersheds but what comes to my mind immediately to rescue SA from the water scarcity is the vast ocean(s) surrounding the country. The good thing is that desalination technology is available worldwide and I believe SA has the economic strength to acquire and manage such technology. And rainwater retaining infrastructure? Groundwater? My belief is that all SA needs are thorough investigation into these areas and to come up with area-specific solutions.
6) Please share your thoughts on pricing a commodity, such as water that has always been in great supply (especially in South Africa) to a commodity that is suddenly in great demand?
What is required is massive information, education and communication on the economic goodness of water as a resource. In the case of SA, this is the time when people are experiencing the scenario in CT. There and then would it be much easier to convince the citizenry on the need to pay economic price for the water supply services in order so that the function can self-sustain.
7) What surprises you about the water sector?
The way Governments throw it behind all other sectors like energy, roads, agriculture, health. What they don't realise, however, is that without water no sector can survive. Give me one sector that can!
8) Why will be your message at African Utility Week?
Need for sectorial practitioners to join hands and force Governments to put the sector in the position where it rightly belongs and that is at the front of all sectors. This would allow the sector enjoy priority in terms of investments, which was required yesteryear in all the countries in Africa.
9) Anything you would like to add?
Why don't we, the water sector practitioners, bunch up and talk to the Governments as a common front, and educate them on the need for massive investment…