16 Jan 2019
WATER INTERVIEW: "Cape Town is a good example that Africa has started to face the effects of climate change by investigating alternative water resources and minimizing the loss of non-revenue water and general water use."
Exclusive interview with Jan Kürstein, Hydrogeologist and Senior Consultant Water and Natural Resources at Rambøll in Denmark. He is an advisory board member and speaker at the upcoming African Utility Week and POWERGEN Africa in Cape Town in May.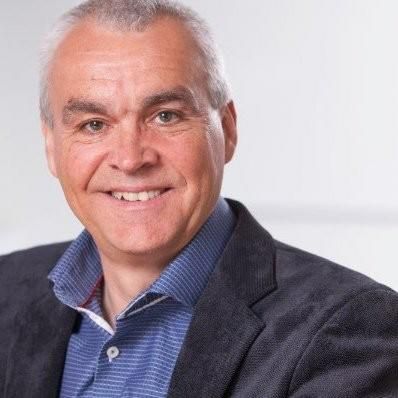 1) Let's start with some background on Rambøll and your role there?
Rambøll is a global company with 13.000 employees and there are 300 Rambøll offices worldwide in 35 countries. In Africa Rambøll has an office in Johannesburg. Rambøll was founded in 1945 in Denmark. Rambøll has services across the market:
- Water
- Energy
- Buildings
- Transport
- Planning and urban design
- Environment and health
- Oil and gas
- Management consulting
My role is as a key expert into water resources and hydrogeology.
2) Any particular case studies in South Africa in the energy and water sector that Rambøll was involved in that you can share?
Rambøll has been involved in a project in Cape Town last year regarding implementation of groundwater into the public water supply to make it more resistant against longer periods of drought. Rambøll undertook a Feasibility study regarding augmenting public water supply with private boreholes for the City of Cape Town Municipality. The main objective of the study are listed below:
Delineation of high yielding groundwater areas
Delineation of groundwater areas with good water quality
Mapping of existing boreholes
Assessments of current groundwater abstraction
Calculation of yields
Disaster planning
Long-term implementation of groundwater
Business Cases for augmenting public water supply with private boreholes
Study of legislation regarding access to private boreholes
Generic roadmaps for implementation of groundwater in public water supply
I was living in Cape Town for a period of 3 month based at Green Cape during the project.
3) What in your view are the biggest challenges to the water sector on the continent?
In my opinion the biggest challenge is water scarcity due to climate changes and increasing populations. Surface water resources are particularly vulnerable to climate changes, and a resilient strategy must be developed using a variety of resources such as groundwater, surface water, reuse of wastewater and perhaps smaller mobile desalination plants.
4) In your opinion, has Africa started to face the effects of climate change?
Africa has started to face the effects but there is still a long way to go. Cape Town is a good example that Africa has started to face the effects by investigating alternative water resources and working at minimizing the loss of non-revenue water and general water use.
5) What surprises you about the water sector?
I am not sure exactly what surprises me, but with regards to groundwater is surprised me that groundwater abstraction is generally only taking place on public land. It also surprised me that water data is difficult to get from other parts and there is little will to share data with one another.
6) Why will be your message at African Utility Week?
My message will be that the water sector has to get more resistant against climate changes and longer periods of droughts. Also to improve the infrastructure. Climate-change resilience activities and groundwater schemes often run into maintenance problems due to a lack of management plans, for example for the maintenance of infrastructure and for evaluating the groundwater/aquifer response. In many places, for example, the amount of non-revenue water is very high due to lack of maintenance of supply pipe networks, which can be critical in terms of water shortage.
I will speak for integrated water management with a conjunctive use of both surface water and groundwater resources, and towards optimizing regulations and tax system, so they better respond to a robust resilience strategy. I think there should be more focus on collecting rainwater, treat it and recharge it to the groundwater for use during the dry seasons. Generally, the use of managed aquifer recharge (MAR) should increase. Protection plans for the groundwater resources should be developed in cooperation between stakeholders, and the water sector should be provided with tools from the authorities to protect the water resources. Decisions to reduce pollution often start at national scale before they can be implemented at locale scale.