16 Jan 2019
WATER INTERVIEW: "Climate change impacts are imminent; however, most key institutions are not fully prepared to deal with such impacts"
Exclusive interview with Sicelo N. Mashwama, Environment, Health & Safety Manager at Swaziland Water Services Corporation and Advisory Board member of the upcoming African Utility Week and POWERGEN Africa in Cape Town in May.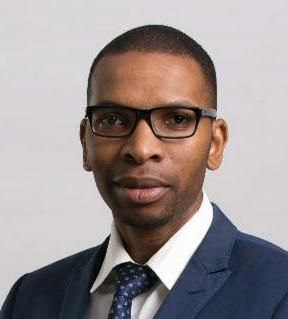 1) Let's start with some background on Swaziland Water Services Corporation and your role there?
The Swaziland Water Services Corporation is a parastatal of the Ministry of Natural Resources and Energy. It was established in terms of the Water Services Act 12 of 1992 from the then Swaziland Water and Sewerage Board, which empowered it to be the sole public owned provider of potable water and sewerage disposal services in designated urban and peri-urban areas, in a manner consistent with commercial management practices.
My role at SWSC is that of Safety, Health, Environment and Quality (SHEQ Manager). My job entails development, maintenance and auditing of SHEQ managements system aligned with ISO 9001, ISO 14001 & OHSAS 18001. Over and above that, I play a number of leadership roles including Leading the Strategy Implementation Team (SIT), Leader of the Drought & Climate change mitigation committee, Chairperson of the SWSC Pension Fund, Chairperson of the SWSC Staff Association. AT national level I play a pivotal role in contributing to Technical committees on issues surrounding environment, climate change, water and energy management.
2) Can you tell us more about your current projects? Any particular success stories/case studies?
SWSC is one of the leading parastatals in Africa in water conservation strategies. We have managed to reduce our non-revenue water from around 50% in 2010 to a current 22%. In line with our strategic plan, we aim to reduce non-revenue water to below 20% by the end of our strategic period. Enhanced by the implementationof Quality and Environmental Managements systems which we are currently certified for. We have managed to improve efficiency in our operations to reduce overall the resource footprint demanded by our activities. With funding and finance from the World Bank and the African Development Bank we are currently embarking on 2 major water and sanitation projects that will overall increase access to water and sanitation services by more than 25%. A lot of institutions around Africa have benchmarked with our operations including Lesotho and Botswana water Utilities, Uganda and Nigeria (Port Harcourt Water Corporation).
3) What have been the biggest challenges?
Climate change impacts, including recurring droughts coupled with a sluggish economic environment are the major threats to our business. Hence we have taken a number of initiatives aimed at minimising impacts from these risks. These include partnering with and lobbying government for construction of more dams, partnering with other institutions to plan risk and disaster reduction interventions, including enhancing institutional capacities between these institutions. We have also diversified our business to mitigate economic impacts and these include operating a water bottling plant to diversify our revenue.
4) In your opinion, has Africa started to face the effects of climate change?
Africa is slowly adapting to climate change impacts, even though the adaptation and mitigation rates are not in sync with the imminent impacts. Hence this calls for an urgent call for action considering the repeated climate impacts cycles which are getting more and more intense each time. There is also still a lot of opportunity for Africa to learn from itself. Countries such as Swaziland and South Africa have recently experienced extreme drought in the past 3 years and this presents an ideal platform for countries still not affected to take lessons from these scenarios and better prepare themselves.
5) Please share your thoughts on pricing a commodity, such as water that has always been in great supply (especially in South Africa) to a commodity that is suddenly in great demand?
Water continues to be on the borderline between it being a social good versus another viewpoint that views it as an economical good. Climate change, scarce water resources and increasingly expensive technology makes provide potable water to be more costly to the responsible institutions, which in turn call for frequent increases in water tariffs. On the other hand, water tariff increases are politically driven, which means that more emphasis in stressed on providing potable water to all at an affordable cost. With increasing demand for water in a situation where water resources are diminishing, this calls for increased awareness on water conservation strategies couples with socio-economic strategies that should balance the social and economic demand for water commodities.
6) What surprises you about the water sector?
More often, we view water as a basic need, which is true. However, the value we attach to water is not indicative of its significance as a basic need. Someone is more willing to pay for 1 Liter of fuel at R15.00 than 1000 Liters of water at the same price. This point of thinking only allow people to think about water significance only once the water resources run out, whilst still available, you can hardly encounter positive conversations on improving water efficiencies. With events like the AUW, there is renewed hope that industries and water users will share more insight and ideas with the motive of changing the imbalanced attitude towards water resources
7) Why will be your message at African Utility Week?
Climate change impacts are imminent; however, most key institutions are not fully prepared to deal with such impacts. The focal message is creating synergies amongst key institutions/ stakeholders on dealing with climate change impacts including drought.