27 Jan 2020
WATER RESEARCH INTERVIEW: "South Africa is approaching physical water scarcity by 2025"
Exclusive interview with Dr Hlamulo Makelane, research fellow at the Nelson Mandela University.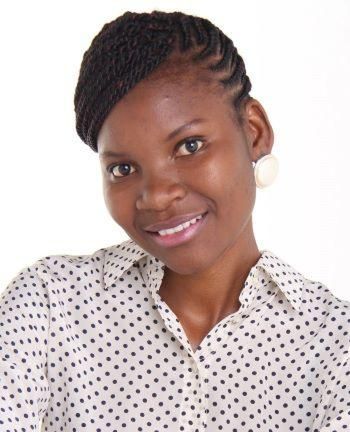 During the 2019 water programme at African Utility Week and POWERGEN Africa, Dr Makelane made headlines during her presentation when she revealed that despite South Africa being a water scarce country, expenditure on research and development for water security did not reflect this picture. Dr Makelane is a member of the 2020 Advisory Board for the event.

Let's start with some background on your organisation.
Nelson Mandela Metropolitan University was officially renamed Nelson Mandela University on 20 July 2017. This is the only higher education institution in the world to carry the name of Nelson Rolihlahla Mandela. The name change provided an opportunity for the institution to rebrand and position itself continentally and globally, while also allowing it to usher in a new era of renewed vigour towards meaningful transformation.
Nelson Mandela University is today a sought-after educational destination and the most diverse university in South Africa. A culture of vibrant research, innovation and internationalisation is central to the growth and reputation of Nelson Mandela University
As part of Nelson Mandela University's Vision 2020 (how the university sees itself in the year 2020) – the aim is to create and sustain an environment that encourages, supports and rewards a vibrant research, scholarship and innovation culture. To achieve this, the following goals have been set:
To establish and expand research and innovation partnerships, collaborations, networks and linkages nationally and internationally.
To identify and develop institutional research themes.
To promote the commercialisation of research outcomes in the form of products, processes and services.
To provide an enabling policy and funding framework to improve research quality and productivity.
To increase and diversify external and internal financial resources available to support research-related activities.
To provide appropriate research and innovation infrastructure and support.
To promote, recognise, and reward research and innovation excellence.
To attract, nurture and develop research potential.
To attract and retain research talent.
To provide support to emerging researchers, postgraduate students and postdoctoral fellows to become research active.
To create a culture of research in undergraduate students.
To enhance and improve the equity and gender and age profile of researchers.
To grow the pool of rated researchers.
To enhance and foster the scholarships of teaching, learning and engagement.
To enhance and promote research responsiveness.
Your interests in Africa, and in particular South Africa?
I am an individual who is interested in the use of science and the evidence-based solutions to improve our continent. My interest and passion for sciences made me believe that Africa can be one of its best if we harness the skills and talent that continent have, and through scientific knowledge gained from research as a gateway to making a positive difference for humankind. In the water sector, the continent as far behind in addressing the water crisis, I do believe that this can be changed if Africans can start looking within to find solution suitable for African issues.

The use of indigenous knowledge, uncommon techniques as well as developing new methodology is what interest me the most in South Africa. The courage that the country has taken to pursue our own research ideas is of great benefits, and add value to the body of knowledge as we strive to sharpen our methodology for sustainable solutions. Apart from doing scientific research work, I enjoy contributing to making a difference in society by giving back to the community trough workshops and seminars. This provides a platform to inspire younger generations to look at the current affairs and gives them a challenge on how they can contribute to the bigger picture in building a better country and a better society.
Any specific current projects that you are particularly excited about?
The exciting projects in the water sector including the following:
Socio-economic objectives in water Research for water security
Assessment of microbial contamination of groundwater in rural areas of South Africa
Public Attitude Towards Environmental Issues in South Africa
Investigating the scale of recycling in to reduce dependency of natural resources on the primary production to meet the demand in the future, and improve waste/wastewater reduction as the country move to circular economy.
What in your view are the main challenges in this sector? And the opportunities that these present?
Water supply is a public good which includes all stakeholders and the effectiveness of water policies across government levels. South Africa faces several major water challenges, the impacts of which are felt across industries: water quality issues, aging infrastructure, increasing water scarcity, climate volatility, drought and rising water-related pollution risks. To address these immense challenges effectively, water resources protection is fundamentally connected to water usage, development, conservation, management and control. This has to be aligned with water policies because policies are mainly affected by population growth, lack of capacity and absence of effective funding for infrastructure maintenance, as well as funding a new infrastructure
Water scarcity is the main challenge facing the sector and based on current usage trends, if the current rate of water usage continues the demand is likely to exceed supply and availability of economically usable fresh water resources in the future. The continuing trend in industrialization and urbanization of the population is expected to place further pressure on the country's sources of water supply unless appropriate corrective action is taken.
Water Infrastructure is a fundamental issue in all elements of water sector as the public infrastructure is at risk of failure. Lack of water infrastructure or the poor management of water resources results in the economic water scarcity. Over a third of SA's water supply is being lost due to aged and leaking infrastructure before it can be used. Public infrastructure plays an important role in achieving increased levels of economic growth and social upliftment, however, the condition of water infrastructure continues to deteriorate. Therefore, the country's infrastructure need to be improved to address the issue of water scarcity.
The country needs a significant policy shift to address the seriousness of water conservation, as well as the increasing demand for water, and the situations can be improved through investments in water infrastructure and institutions. Furthermore, there is a need to invest in building water storage facilities to support economic growth, and ensure water security.
What is your vision for this sector?
To address the challenges faced by the sector, public-private partnerships is required through which different sectors and actors can leverage their respective capabilities and resources in responding to rapidly evolving and complex scenarios of water issues.
What surprises you about this sector?
Each year, the sector is continuously having a water crisis. This require a paradigm shift in the way we address the issues related to lack of water by coming up with a sustainable solutions which will be applicable throughout the country as the population is growing.
The world has enough water, however water stress and challenges continue to grow. Therefore, water needs to be respected and correctly managed for a sustainable water supply to meet the increasing demands.
Lack of public appreciation for the value of water, more awareness is required not only when there is a crisis
Recovering costs for service/investment is still a challenge because the sector is not able to recover the full cost for providing service.
Water Research need to increase for the creation of knowledge and sharing of information to improve the development of tools to be applied for effective water resources management and planning.
You are an advisory board member for the upcoming African Utility Week and POWERGEN Africa in Cape Town in November 2020 and may become involved as a panellist or speaker, in which case what would be your main message at the event?
South Africa is approaching physical water scarcity by 2025, and its socioeconomic development has been directly hampered by the recent drought and the country is expected to face a water deficit of 17% by 2030 based on the current usage trends, and this shortage will only be worsened by climate change. Water is a shared resource, and we are all at risk; therefore, it is critical to understand our impact on water and incorporate water management into our daily lives.
Anything you would like to add?
Water crisis manifests across the entire value chain, having an assurance of enough water, at the right quality, time and cost plays a very important role for any operations. All stakeholders are therefore affected by the challenges facing the water sector; hence, collective action plays a vital role to secure the future of water for all stakeholders to address challenges such as climate change, population growth leading to increased demand, and greater customer expectation.

The sector has come under pressure over recent years to prove it is doing the right things to meet the citizen expectation, the environment and acting in the right way to secure continued public trust. However, there is still a long way to go to achieve water security as a country and together we can contribute to make South Africa a water secure country.