27 Nov 2020
City of Cape Town's digital tools to curb illegal power connections and non-payment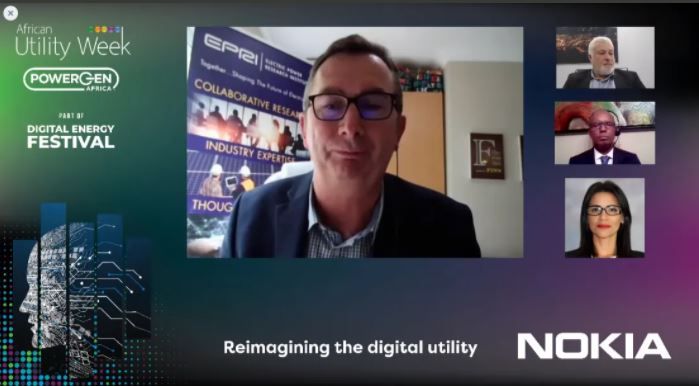 Authorities spying on illegal connection thieves via drones, geo-location apps for calling out meter-tampering, and viable electrical transport are but some of the ideas for South Africa's digital future.
On Thursday during Digital Africa Utility Week and POWERGEN Africa, Barry MacColl, senior regional manager at the Economic Policy Research Institute (EPRI), moderated a lively talk on smart energy and utilities in a digitalising world.
To start off with, MacColl differentiated between digitisation and igitalisation. Digitisation means converting information from a physical format into a digital one. When this process is used to better achieve goals, it is called digitalisation.
MacColl told the panelists that digitalisation ideas ought to be problem driven, and in keeping with objectives such as reducing cost and improving revenue in the sector.
Drone technology
During the conversation, a humorous video clip showed how, at Eskom, line inspections formally done by binocular, are now done by drone. Research, testing and development general manager at Eskom, Sumaya Nassiep, concurred, saying: "It's been a long journey!"
She adds that at Eskom they initially underestimated the requirements for flying drones: "The number of regulatory hoops that one has to jump through to use remote piloted aircraft systems, which is a fancy word for using a drone. South Africa's civil aviation authority has put in significant requirements. For example your pilot needs to be licensed, your drone needs to be licensed, you need an approved flight plan."
But they bought into the exercise, and have thus far trained about ten pilots.
"So regarding the drone, you still have to take pictures," she says. "And those pictures still need to be interpreted in terms of impending or developing line faults. What is really great is that EPRI is making inroads to consolidating pictures from utilities across the world, putting it into a library so that it enables real time communication between the picture that is taken, and the comprehensive library. This gives you a match of the likely fault that you're dealing with."
Unaffordable power prices
One challenge that emerged strongly in Cape Town is that of illegal connections and non-payment.
Kadri Nassiep, executive director of energy at the City of Cape Town, said: "We think the problem is the relatively unaffordable prices of electricity. This is an unfortunate reality that we're seeing across the market. And we've used drone footage quite extensively. So drones are not just being used, for example, for line inspections, but also to assess the extent of illegal connections within the city.
"Part of the problem we're facing is that a lot of these illegal connections take place in informal settlements. These informal settlements are at risk of fires, not just due to the fact that they use paraffin and wood, but also because of transformer overloading that takes place at the point at which they connect illegally. And at the same time, we've seen unfortunate cases in the past; we've had fatalities, particularly amongst children who are exposed to live wires as a result of illegal connection."
Nassiep adds that the City of Cape Town is within its first year of developing its own geo-location app: "And what I like about the app as it's being developed is that it will give users the opportunity to help locate areas where there's for example illegal connections, meter tampering, or damage to public infrastructure, either by virtue of being authenticated, or while remaining anonymous. You have the option. So users can help us to respond so much quicker."
E-vehicles
He continues to say that electric transport is on the map in Cape Town, too. "Electric vehicles are very close to our heart. We had a programme at one stage looking at purchasing new electric buses, which did not happen unfortunately due to procurement irregularities. But since then, the city has gone out and procured five electric vehicles. And it's only a start. Going forward, we know that the market is going to evolve rapidly. And once there's more choices available to consumers, we're going to see a plethora of OEMs (original equipment manufacturer) providing us with a range of vehicles.
"This will rapidly increase the demand for charging, at the same time putting pressure on the grid at peak periods, when we anticipate a lot of them will be charging. So one of the key things to consider is effectively a small-scale embedded generation type tariff, that allows a consumer to benefit from charging off-peak. And then, the possibility of discharging power from your batteries into the grid at peak times, when we need that capacity, and to compensate you accordingly for that. So this is the type of thing we're considering right now."
To listen to this session on demand as well as other recorded sessions as part of Digital African Utility Week and POWERGEN Africa, please register on the Swapcard platform: https://www.enlit-africa.com/Learn/on-demand-content