27 Nov 2020
#DAUW-PGAF confirms PPP opportunities for water sector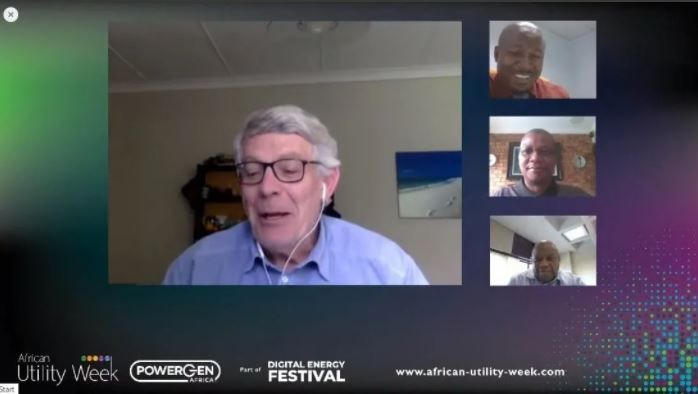 Moderator Andre Kruger, CEO of PPP Training Online, which offers training across Africa, added that South Africa needs to "wake up" to opportunities in this realm.
As governments continue seeking new finance mechanisms to remedy water services, the public sector is increasingly making use of the private sector to deliver water solutions to its utilities. Essentially PPPs are long term performance-based contracts.
Tumelo Gopane, managing director of the East Rand Water Care Company, a Section 21 wastewater company with shareholders Ekurhuleni Metropolitan Municipality, Johannesburg Metropolitan Municipality and Lesedi Local Municipality, pointed out that the private sector looks for consistency and longevity – a challenge in African markets.
"From my side, I think there's a lot of money in private hands, that is how economies work," said Gopane. "And as governments, we need to leverage on that. So we just need to be able to provide certainty in terms of our tariff. So the private sector can understand that we will be paying them a tariff, that we'll be repaying their loan, their capital, their interest.
"And so, so for me, I think it is the way to go and we should actually have a lot of PPPs on a whole lot of things, and water is possible. And in my view, wastewater reuse might actually be a low-hanging fruit."
Kruger said South Africa has been missing opportunities in this space: "There are even international examples where wastewater treatment plants, or the management of water in a municipality, or a county, or whatever we want to call it; where the electricity generated through that wastewater is sufficient to run the plant. To literally take out the cost of electricity.
"So there are various ways and means. I just think – if I may say this – that somehow we have been very inward looking over the last number of years. Fighting with ourselves. And not looking at what's happening elsewhere in the world, and how these opportunities do exist. So certainly I think maybe the water sector in South Africa, it is tine for us to wake up."
Kruger pointed at successful projects in Botswana, crediting speakers Ntshambiwa Moathodi and Bakumbudzi Othusitse, who both run waste water treatment plant PPPs in conjunction with the the country's parastatal, Water Utilities Corporation. Unfortunately due to a power cut in Gabarone, Moathodi and Othusitse could not join the conversation.
To listen to this session on demand as well as other recorded sessions as part of Digital African Utility Week and POWERGEN Africa, please register on the Swapcard platform: https://digitalenergyfestival.app.swapcard.com/event/digital-energy-festival/plannings/RXZlbnRWaWV3XzU4NTY1?