19 Sep 2019
Future Energy East Africa Day 2: Discussion highlights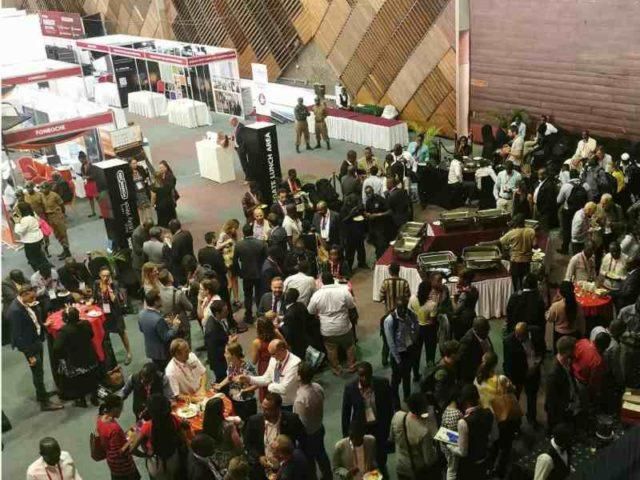 Day 2 of the Future Energy East Africa kicked off on Wednesday with a lot of interesting discussions taking place at the Knowledge Hub sessions, at the Kenyatta International Conference and Convention Center in Nairobi.
In parallel, Future Energy East Africa hosted exhibitors both national and international companies.

The Knowledge Hub segments provided a platform for lots of participants who gathered to share valuable insights covering the following subjects:
Exploring the impact of wayleaves and land disputes for utility scale projects
Revenue cycle management
Reducing technical losses
Solar technology, game changer
Innovations in energy utilities for alternative revenues
Locating fault in overhead lines
Implications of the Fourth Industrialization on SHEQ
5G and its potential impact on electric utilities.
Key Highlights Day 2
First segment of discussions: Exploring the impact of wayleaves and land disputes for utility scale projects
Land is important for utilities to carry out projects, and many times, these utilities often encounter a lot of challenges in the way, threatening the successful implementation of a project.
Contributing to this conversation, Johnson Musyoka, the manager of wayleave administration at (KETRACO), highlighted Kenya's experience indicating that land was an emotive issue in Kenya and double the efforts have to be undertaken before the implementation of any project. Most times wayleave acquisition takes about 80% of the total projects time.
"There are actually a lot of complications during land acquisition. Some of these lands have pending successive issues; crafty individuals also plant trees and crops along the right of way in order to anticipate compensation from utilities. The only way of mitigating this is to start early in advance before the implementation of a project," he said.
Sign up for the ESI Africa newsletter
Other contributors to the discussions, Charity Wanjiku of Strauss Energy and executive director of Africa Utility Energy Council Mlungisi Mkhwanazi stressed the need to make the community feel part and parcel of the projects as a key approach in mitigating the risks of land acquisition.
The ways to do this is to give them an opportunity to provide manpower for projects or have them supply local materials to be used in a project. "This softens their stance during the negotiations of land acquisition," they opined.
Second segment: Revenue cycle management
Eng. Robert Mubiru, senior engineering consultant of KERAM Enterprises highlighted the best practices for attaining a financial viable electricity sector through the journey of the privatisation of Uganda's main electricity distribution company.
Privatisation of Uganda's energy utility 'Umeme' allowed a number of reforms to take root, which commanded to a number of gains to be realised for the sector. Some of these reforms i.e. technological adoption, stakeholder engagement and cost reduction strategy led to the increase in revenue collection and the number of customers, allowing the utility to sell 3GW of electricity, equating to 1.6 billion Uganda Shillings.

Reducing technical losses
Eng. Eric Wanjala, telecoms commercial business manager Kenya Power, emphasised the necessity for energy utilities to diversify for purposes of creating alternative income streams. He cited diversification was necessary due to a number of innovations taking centre stage i.e. Internet of Things.
"Utilities need to ride on their strong brand and the existing infrastructure to role out broadband services, since this will also increase the uptake of electricity among consumers," said Wanjala.
Adding to the conversation, Mkhwanazi underlined that to make this work, regulators need to know their role, taking into consideration of the existence of a policy guiding the whole process.
The Conference winded up at 16h00 after a flurry of activities in the day. Much was discussed and a lot of innovation showcased. Hope to see you in the next Future Energy East Africa!
- This article was written by Albert Mbaka, Energy Researcher at the Centre for International and Security Affairs and first appeared on ESI Africa.