13 Sep 2019
Future Energy East Africa to feature Women in Power Luncheon, German Country Pavilion and 12+ utility CEOs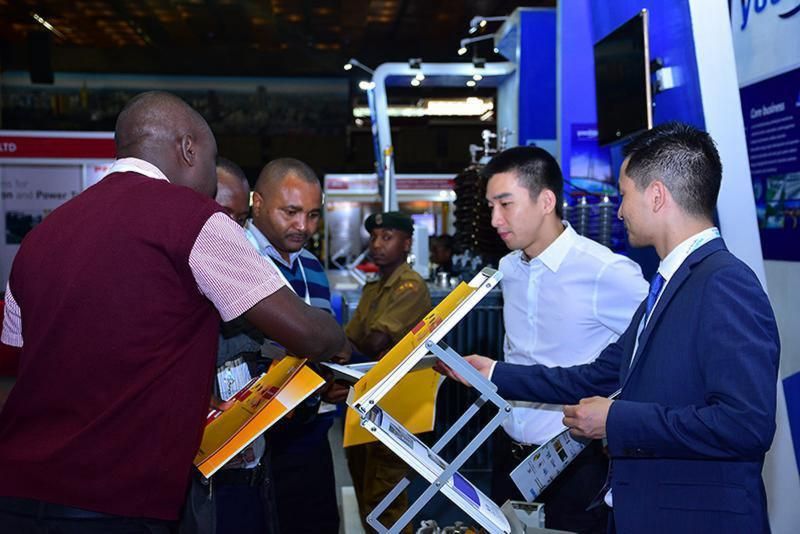 A Women in Power Luncheon, a German Country Pavilion with energy solution providers and dozens of high-level utility representatives are just some of the highlights at the upcoming Future Energy East Africa that returns to Nairobi from 17-18 September.
The 21st edition of the event will focus on the enormous progress that has been made in the region in terms of access to energy and the increasingly important role of mini and off-grid projects to meet targets.

The Acting CEO of Kenya Power, Jared Otieno; the Principal Secretary of Kenya's Ministry of Energy, Dr Joseph Njoroge; and Mrs Rebecca Miano, CEO of KenGen, are leading a veritable who's who of the region's utilities that will be speaking at the event and attending sessions. More than 12 utility CEOs from Kenya, Ethiopia, South Sudan, Malawi and Rwanda have already confirmed their attendance at the Utility CEO Forum: East Africa that is taking place during Future Energy East Africa at the KICC.

The largest and longest running regional power conference and exhibition in East Africa, it boasts both a strategic conference, a large trade exhibition and free-to-attend practical sessions in the Knowledge Hubs. Attendees will receive six PDUs (Professional Development Units) in total for attending either the conference sessions or Knowledge Hubs.

German Country Pavilion
For the first time, the event also welcomes an official German Country Pavilion to the KICC in Nairobi. "The East African market is a growing and attractive market for German suppliers of energy solutions" says Kerstin Maaß, Deputy Head of Coordination Office 'German Energy Solutions Initiative' (GESI) and Advisor to the German Federal Ministry for Economic Affairs and Energy.

She adds: "the GESI supports German SMEs tapping into foreign markets by facilitating business partnerships and know-how exchange and has been focusing on the East African market for years. Over the past few years, the importance of the market has been increasing and more and more German companies are establishing offices in Kenya."
"We are really looking forward to Future Energy East Africa" says Ms Maaß. "All of the German companies on our stand are energy solution providers: we have manufacturers of solar home systems including storage solutions, project developer in wind, solar and biogas, manufacturer of water turbines, a constructor of agricultural and co-fermentation plants, and a provider of digital measurement systems."
Women in Power Luncheon
"The Future Energy East Africa conference is also proud to host this year's highly anticipated Women in Power Luncheon" says event director Dominique de Lauwere. She continues: "the event aims to celebrate the role that women play in the power sectors and the great contributions they make in shaping Africa's future." The Luncheon is in partnership with KenGen's Pink Energy Leadership institute, a woman development programme that provides women an avenue to participate fully in mega energy projects.

Women in Power Luncheon confirmed speakers:
- Rebecca Miano, CEO, KenGen, Kenya
- Wangechi Mwangi, Senior Systems Analyst / KenGen Pink Energy Official, KenGen, Kenya
- Charity Wanjiku, Chief Operating Officer, Strauss Energy, Kenya
- Linda Davis, Director of Strategic Partnerships, Partnerships of Women Entrepreneurs in Renewables, Kenya
- Wangari Muchiri, Renewable Energy Engineer, Kenya Green Building Society, Kenya
Both the Women in Power Luncheon and the CEO Forum are by invitation only.
Opening Session
Nairobi can expect a real energy invasion next week as the 2019 edition of Future Energy East Africa is estimated to bring together more than 400 regional and international conference delegates, over 1000 expo visitors and more than 80 exhibitors.

The Opening Session starts at 09h30 on Tuesday, 17 September and the featured speakers include:
Host utility welcome address
- Jared Otieno, Acting CEO, Kenya Power, Kenya
Host ministry welcome address
- Dr Joseph Njoroge, Principal Secretary, Ministry of Energy and Petroleum
Current investment trends in the East African power and energy sector. What can the industry do to attract more private investment?
- Patrick Obath, Chairman of the Board, Standard Chartered Bank, Kenya
What is driving renewable energy investment in East Africa?
- Amar Inamdar, CEO, Kawisafi Ventures, Kenya
Future Energy East Africa is organised by Spintelligent, a multi-award-winning Cape Town-based exhibition and conference producer across the continent in the infrastructure, energy and mining sectors. Other well-known events include African Utility Week and POWERGEN Africa, Future Energy Nigeria, Nigeria Mining Week, East & Central Africa Mining Forum and DRC Mining Week. Spintelligent is part of the UK-based Clarion Events Group's Clarion Energy Series, which runs over 40 events that cover the oil, gas, power and energy sectors, making it one of the group's largest portfolios.

Future Energy East Africa dates and location:
Strategic conference: 17-18 September 2019
Venue: KICC, Nairobi, Kenya

Website: http://www.future-energy-eastafrica.com
Twitter: https://twitter.com/FutureEnergyHub
Linkedin: FutureEnergyAfrica

Contact:
Senior Communications Manager: Annemarie Roodbol
Telephone: +27 21 700 3558
Email: annemarie.roodbol@spintelligent.com