11 Nov 2019
Future Energy Nigeria to gather 'who's who' of power and energy VIPs in Lagos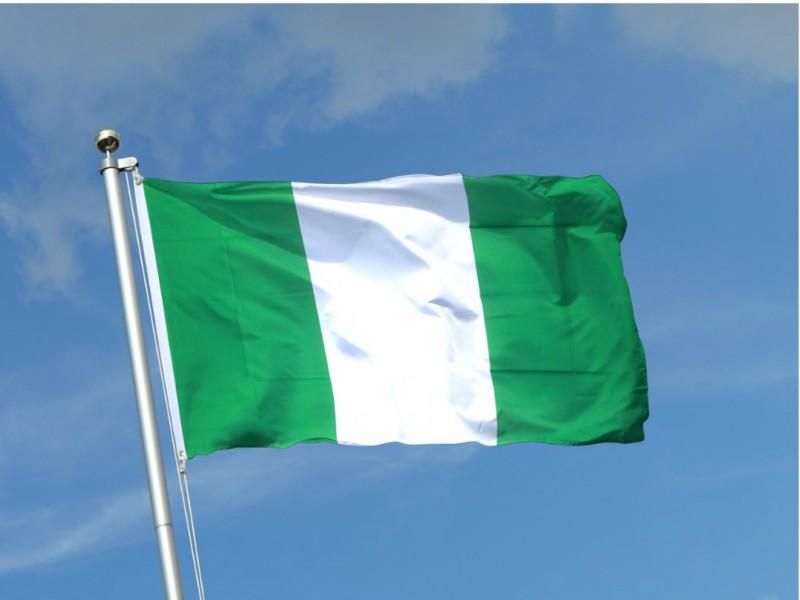 Nigeria's Minister of Power, Hon Engr. Sale Mamman, the Special Advisor to the President on Infrastructure, Mr Ahmad Zakari, and the Governors of Kaduna and Ogun States are just some of the VIPs who will grace the conference stage and expo of the upcoming 16th edition of Future Energy Nigeria in Lagos from tomorrow.
On the eve of the opening of the event, the organisers of the event have released the latest, confirmed list of industry experts, high-level government representatives and regional decision makers who will meet with power professionals and global suppliers at the Eko Hotel.
"Working closely with and for the industry is why Future Energy Nigeria is still known as the leading event of its kind after 16 years" says Ade Yesufu, Business Development Director for Future Energy Nigeria, adding "we are committed and excited to show that Nigeria is taking charge of its energy future and positioning itself as an investment destination for the power sector."
The full list of VIPs who will be at Future Energy Nigeria includes:
Ahmad Zakari, Special Advisor to the President on Infrastructure
Engr. Sale Mamman, Honorable Minister of Power, Nigeria
Senator Eyinnaya Abaribe, Deputy Chairman, Senate Committee on Power, National Assembly Nigeria
Jafaru Mahmud, Acting MD, NASENI, Nigeria
Ahmed Bolaji Nagode, Director General, NAPTIN, Nigeria
Magnus Onuoha, Executive Director, Asteven Renewable Energy Academy, President, Sustainable Energy Practitioners Association of Nigeria (SEPAN), Nigeria
Gina Nomalungelo, Deputy Minister of the Department of Trade Industry, South Africa
His Excellency Abhay Thakur, High Commissioner of India to Nigeria, Nigeria
Confirmed to attend the Utility CEO Forum are:
Adeoye Fadeyibi, CEO, EKO - Electricity Distribution Company (EKEDC) Plc, Nigeria
Paul Harriman, Managing Director, Egbin Power Plc, Nigeria
Kingsley Okotie, Corporate Communications & Branding, Egbin Power Plc, Nigeria
Ernest Mupwaya CEO, Abuja Electricity Distribution Company, Nigeria
Usman Gur Mohammed, CEO, Transmission Company of Nigeria (TCN), Nigeria
Jose Villegas, COO, Main Stream Energy Solutions Ltd, Nigeria
Chiedu Ugbo, MD, Niger Delta Power Holding Company LTD, Nigeria
Victor Dagett, GM, Afam Power, Nigeria
Deolu Ijose, CEO, Ibadan Electricity Distribution Company, Nigeria
Joy Ogaji, Executive Secretary, Association of Power Generation Companies, Nigeria
Naveen Kapoor, CEO, Port Harcourt Electricity Distribution Company, Nigeria
Godwin Emmanuel, COO, First Independent Power (FIPL), Nigeria
Folake Soetan, COO, Ikeja Distribution Company, Nigeria
Jafaru Mahmud, Ag. Managing Director, NASENI Solar Energy, Nigeria
"Future Energy Nigeria is one of the strongest events in the West African region and brings together all power players of Nigeria in one place" says Mr Rakesh Sardana, Managing Director - Skipper Nigeria Limited, the returning main sponsor at the Future Energy Nigeria conference and exhibition.

"More importantly", he adds, "an event like Future Energy Nigeria plays a strategic role in enhancing the business potential of the local industry and increases their exposure to key stakeholders under one roof that they would not otherwise be able to interact with conveniently. As last year, we are confident that we will generate healthy business by connecting with influential industry decision makers as well as key suppliers and service providers. We look forward to presenting our innovative differentiated power solutions at the exhibition."
Full power and energy value chain
As usual the 16th edition of this long running event will have something for everyone who is involved in the power and energy value chain, including a packed exhibition with the latest technology and services for the industry, free and practical Knowledge Hub training sessions on the expo floor and an invitation-only Utility CEO Forum, Renewable Energy Project Pitch Session and a Women in Power Luncheon.

The strategic conference has a strong focus on bridging the country's energy access gap, the role of off-grid generation projects as well as discussions on the NERC initiative to franchise the Electricity Distribution Companies (DisCos) in Nigeria. Future Energy Nigeria has also partnered with the Cyber Security Experts Associations of Nigeria (CSEAN) who will host a masterclass on "Mitigating cyber security risks for power utilities".
The opening session of the conference will start at 13h00 on Tuesday, 12 November.
A-Z of installing solar panels
Prizes to the value of more than N3-million are on offer for renewable training scholarships, accommodation, franchise opportunities and mentorship at the Asteven Renewable Energy Academy, during the first Knowledge Hub session starting at 09h30 on Tuesday, 12 November. Engineering students and young engineers who want to upskill themselves or specialize in renewable energy and learn all about installing solar panels will get some practical experience and the audience can expect some healthy competition amongst the young, aspiring renewable experts for the life-changing prizes that are on offer.

To download the full programme of the event go to the event website.
Industry support
Nigeria's Federal Ministry of Power has officially endorsed the event while the Transmission Company of Nigeria (TCN) is an official supporting association of the event.

The Future Energy Nigeria organisers are also proud to be partnering with the Nigeria Electricity Hub to ensure the conference tackles the most pressing challenges and that the discussions continue on their monthly Nextier Power Dialogue. The Nigeria Electricity Hub will compile the post event report to communicate the findings and encourage that actions be implemented.

Leading industry partners and suppliers SkipperSeil, Jubaili Bros and Greenville LNG are confirmed, returning main, gold and silver sponsors respectively. The exhibition is expected to feature some 70+ leading global and local technology and services providers for the power and energy industry, including country pavilions from South Africa and India.
Utility CEO Forum: West Africa
During Future Energy Nigeria, the Utility CEO Forum: West Africa will also gather the region's power leaders, including DisCos, GenCos and IPPs, for closed meetings that are by invitation only and facilitated under Chatham House Rules, to collaborate and focus on unique in-country challenges.

Confirmed so far are CEOs and other C-level representatives from Eko Electricity Distribution Company, Egbin Power Plc, Abuja Electricity Distribution Company, TCN, Main Stream Energy Solutions Ltd, Niger Delta Power Holding Company, Afam Power, Ibadan Electricity Distribution Company and the Association of Power Generation Companies.
Thermal power plant site visit
This year's Future Energy Nigeria offers the unique opportunity again to go behind the scenes at a thermal power plant as part of a technical site visit tour at the Egbin Power Plant. An affiliate of the indigenous energy conglomerate, the Sahara Group, the company operates one of the largest thermal power plants in sub-Saharan Africa and contributes over 10% of the total electricity generated to the Nigerian National Grid. This makes it the heartbeat of power and the largest provider of electricity to Africa's largest economy.
Future Energy Nigeria is organised by the UK-based Clarion Events' multi-award-winning Cape Town office which organises conferences and exhibition across the continent in the infrastructure, energy and mining sectors. Other well-known events include African Utility Week, Future Energy East Africa, Nigeria Mining Week, East & Central Africa Mining Forum and DRC Mining Week. Future Energy Nigeria also falls under Clarion Energy, which runs over 40 events that cover the oil, gas, power and energy sectors, making it one of the group's largest portfolios.

Future Energy Nigeria dates and location:
Conference, Expo and Knowledge Hub: 12-13 November 2019
Venue: Eko Hotel & Suites, Lagos, Nigeria.

Website: http://www.future-energy-nigeria.com
Twitter: https://twitter.com/FutureEnergyHub
Linkedin: FutureEnergyAfrica