09 Jul 2019
Keynote speakers confirmed for Future Energy East Africa in Nairobi in September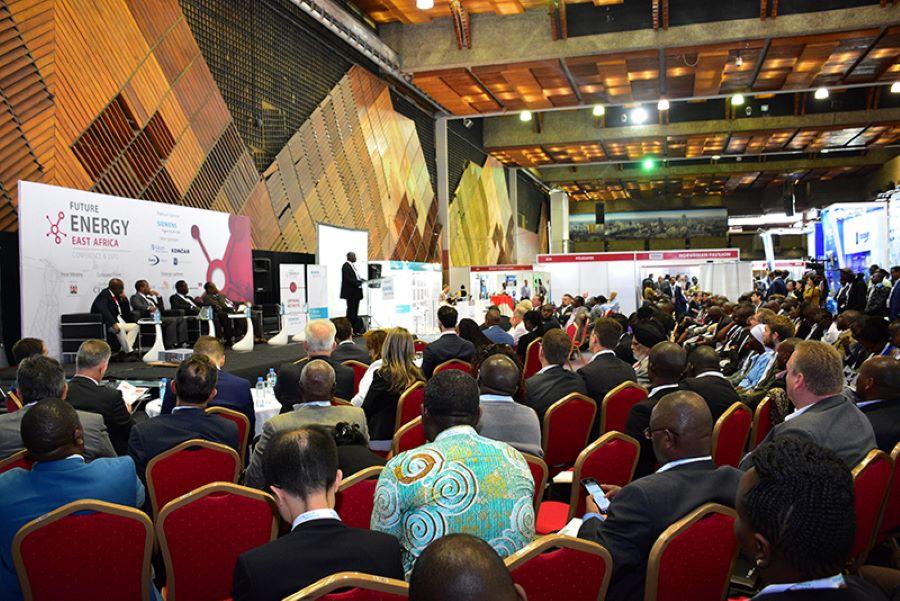 The 21st edition of the upcoming Future Energy East Africa conference and exhibition will focus on the enormous progress that has been made in the region in terms of access to energy and the increasingly important role of mini and off-grid projects to meet targets.
The event takes place from 17-18 September at the KICC in Nairobi.
The Kenyan Ministry of Energy is the host ministry for the event. "The Ministry welcomes the invitation to host the Future Energy East Africa" says the Principal Secretary Dr Eng Joseph K Njoroge, noting that the event "brings together key stakeholders to deliberate approaches to the development of renewable energy. We shall therefore support the convention."

Early confirmed keynote speakers in the opening session on 17 September are:
Patrick Obath, new Chairman of Standard Chartered Bank's board, Kenya
Mr Obath served as the Chairman of the Kenya Private Sector Alliance (KEPSA) and as a director at East African Business Council, Africa Alliance Capital, and Kenya Power.
Previous appointments include Managing Director at Shell East Africa.
Dr Amar Inamdar, Managing Director, KawiSafi Ventures, Kenya
Amar is an investor, advisor and entrepreneur from East Africa and brings over 20 years execution experience of building markets and businesses in emerging economies
Managed a global investment portfolio of high-risk, high-impact projects for 10 years at the International Finance Corporation and the World Bank before joining the new business team at Royal Dutch Shell to drive growth in domestic African energy markets
In 2017 Amar spoke at TEDGlobal in Arusha, Tanzania about the thrilling potential for off-grid solar energy in Africa
Initiate! Challenge winners
The team of students from Strathmore University in Nairobi, who won the coveted Initiate! Impact Challenge at African Utility Week and POWERGEN Africa in Cape Town in May will also be featured at Future Energy East Africa. Squaring off and winning against teams from three South African universities, the four engineering students walked away as winners with ZAR20 000 in prize money for an innovative concept to provide equitable energy access to remote villages based on, among others, "Uber(ising) solar energy."

The Future Energy East Africa conference programme will also include discussions on the following topics:
From centralized to decentralized power generation: Partnership agreements to improve energy access
Strathmore University Panel: Solutions to expand energy access
Navigating the East African power investment market: Country spotlights with case studies from Uganda, Kenya and Rwanda
Panel discussion: Mini-grids for productive use and beyond: business model innovation towards financial viability
Industry support
Future Energy East Africa is the largest and longest running regional power conference and exhibition in East Africa, boasting both a strategic conference and a large trade exhibition.
The 2019 edition will bring together leaders from the regional and international power and energy community, including more than 400 regional conference delegates and over expo 1000 visitors. The event also offers an East African Utility CEO Forum - this is by invitation only for utility CEOs to meet under Chatham House Rules and discuss pressing issues.
Future Energy East Africa is organised by Spintelligent, a multi-award-winning Cape Town-based exhibition and conference producer across the continent in the infrastructure, energy and mining sectors. Other well-known events by Spintelligent include African Utility Week, Future Energy Nigeria (formerly WAPIC), Nigeria Mining Week, East & Central Africa Mining Forum and DRC Mining Week. Spintelligent is part of the UK-based Clarion Events Group.
Future Energy East Africa dates and location:
Strategic conference: 17-18 September 2019
Venue: KICC, Nairobi, Kenya
Website: http://www.future-energy-eastafrica.com
Twitter: https://twitter.com/FutureEnergyHub
Linkedin: FutureEnergyAfrica

Contact:
Senior Communications Manager: Annemarie Roodbol
Telephone: +27 21 700 3558
Email: annemarie.roodbol@spintelligent.com