26 Nov 2020
The energy sector as career option discussed at #DAUW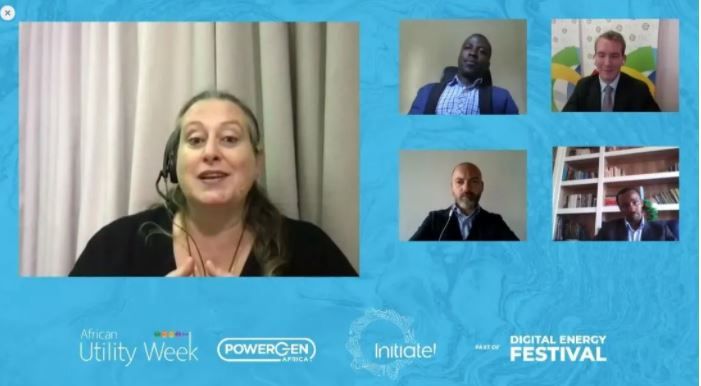 The future in power and energy lies in digitisation, renewable energy and in finding creative solutions around climate change.
On the second day of Digital Africa Utility Week and POWERGEN Africa, as part of the Initiate discussion, panelists gave students tips on how to land jobs in the sector. "How to kickstart your career in the African power and energy industry?" was the pertinent question.
Ben Matai, human resources vice president at South African energy giant Sasol, admitted that Covid-19 ramifications made it a tough year.
"A lot of energy companies actually trying to conserve cash at now," said Matai. "You may struggle to find a job right now. I'll say, just don't despair. Because if we look at long term growth in Africa, there are so many opportunities."
He relayed a personal anecdote to illustrate his point: "My daughter is eight years old. She talks about renewable energy. She talks about climate change. That for me is actually a new concept. And those are the solutions that we need from young people, who can come up with creative ways. We don't deny climate change. So we need solutions in that area.

"We're also looking for skills in digital, in terms of how we can run our operations more efficiently with different kinds of technology. Again, those skills are not for the baby boomers. I mean, baby boomers can't even operate their phones."
Young people can accelerate digitalisation
BRICS Youth Energy Agency chairman, Aleksandr Kormishin, echoed Matai's sentiments: "In terms of the global trends for young people in the industry. I'd say that they are more aligned with the challenges that the globe is facing today. And this is quite easy to explain. So the young people are more flexible, they are more inclined to innovation as they see that there is a synergy between the energy sector and other sectors as well."
Kormishin highlighted four areas where youthful employees would add value.
"So the first one is actually that young people can accelerate the unleashing of digitalisation in energy sectors, young people understand better, you know, cloud storage technologies, and so on, so they are more likely to update the industry," he said.
"The second one is new low and no carbon energy industries. Young people are increasingly committed to innovation and better adapted for innovation in renewable energy, whether it be hydrogen power, clean coal, and many more. The third area I'd like to point out, is sustainable energy. There is a whole new industry that has appeared due to the challenges of climate change. And the fourth is energy startup incubators."
Environmental considerations
From Stellenbosch University, engineering dean, Wikus Van Niekerk, stressed that going forward, social and environmental conversations in the sector are important.
"Between you and me, the biggest issue is probably a social dimension because there's a lot of people who are extremely reluctant to change," said Van Niekerk. "For them, there's only one way and that is the old way. And we have to get over that. So we make sure that when we present our postgraduate models, that it is not only to engineering students, we also include students from the social sciences and from finance.

"So there's a bit of a mix of ideas and people get to have these interesting arguments about what can work, what cannot work. Another topical discourse is a 'just energy transition', there's a lot of talk about that now.
"The other thing which I think engineers frequently forget, or don't take into consideration, is environmental impact. I'm interested to hear that people are worried about workers in the coal mines who might lose their jobs, but on the hand, people are dying because of lung diseases. So these are very interesting social dynamics, which of course, for me as an engineer is very difficult to engage with, but we're trying to get our students to be more receptive to those kinds of arguments and conversations."
To listen to this session on demand as well as other recorded sessions as part of Digital African Utility Week and POWERGEN Africa, please register on the Swapcard platform: https://www.enlit-africa.com/Learn/on-demand-content