20 Feb 2020
African Utility Week to focus on transformation for Eskom and other African utilities in Cape Town in May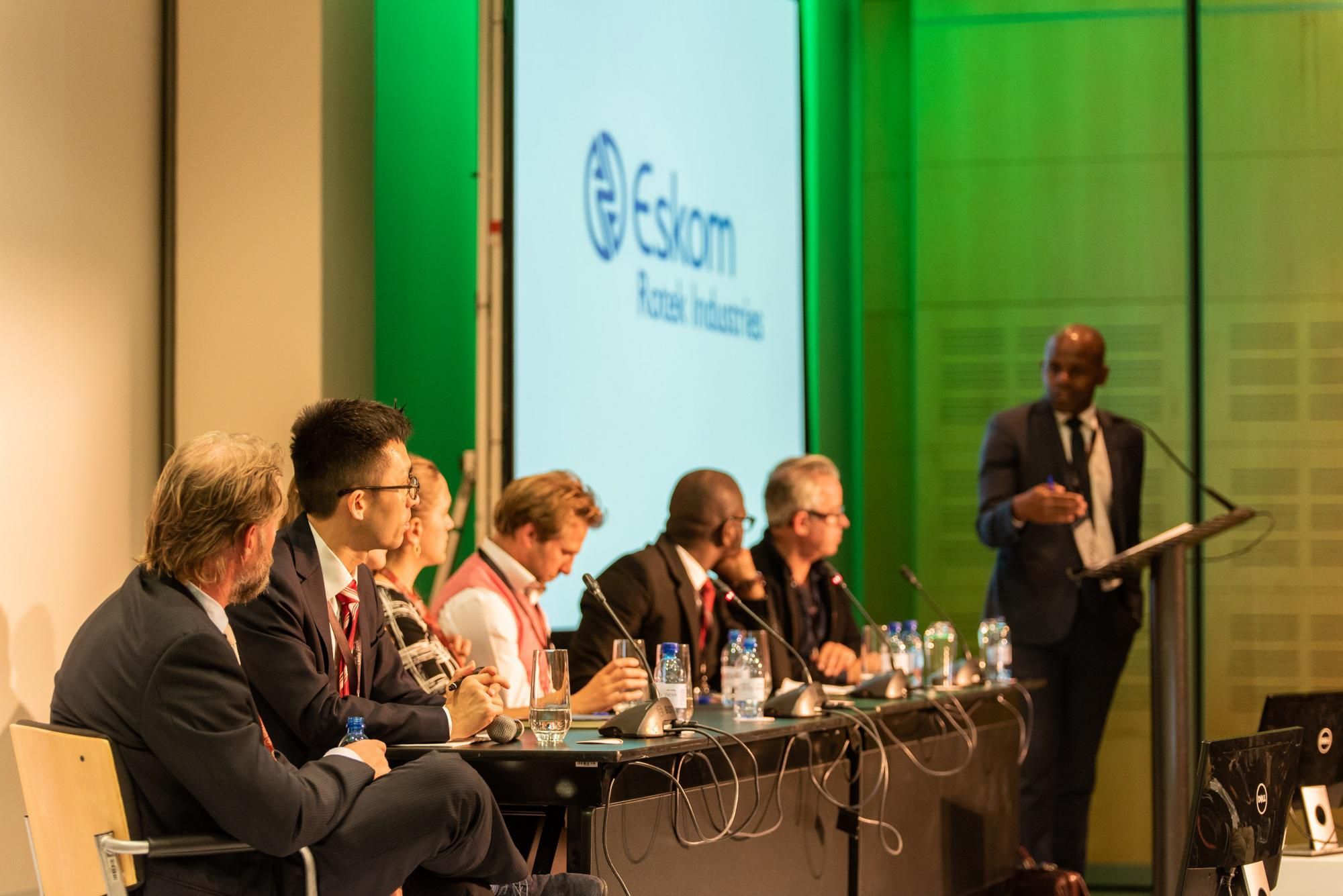 "Utility transformation scenario planning for Eskom" is just one of the thought-provoking sessions in the packed conference programme announced this week for the upcoming African Utility Week and POWERGEN Africa in Cape Town from 24-26 November 2020.
The programme is divided in five strategic focus areas:
- Finance & Investment and Strategy
- Future Cities
- Energy Revolution Africa
- Water
- Smart Energy – Metering

Included in these sessions will be the power and energy challenges, opportunities and success stories of the commercial and industrial sectors on the continent. Furthermore, the Knowledge Hubs will provide practical sessions on the expo floor on smart metering, transmission & distribution, water, renewables and generation.
Loaded gun pointed at economy
"South Africa's national utility has a loaded gun pointed at a frail economy," says Nicolette Pombo-van Zyl, editor of ESI Africa, leading power and energy publication and member of the advisory board for African Utility Week and POWERGEN Africa. "To stave off disaster, Eskom must get to grips with regulation and its business model, adjusting maintenance and reviewing its balance sheet will make a difference. Along with these is the utility's staffing issue. It's important to note that finding solutions to these challenges in isolation will not work."
Antiquated regulations
"The legal framework under which Eskom operates is antiquated" says Nicolette, "the experts agree that regulations aren't responding to current market conditions – in particular, the use of a single buyer model needs to be reconsidered. Also, the energy regulator has raised objection to Eskom consistently over-forecasting its revenue. But it is unlikely that NERSA will approve Eskom's latest RCA application. Disconnecting non-paying customers is an unpopular response, but needs strong political will and backing."
Energy providers
According to the ESI Africa editor, load-shedding is already transforming the market as customers install their own power generation units. She explains: "taking it a step further, they now demand to be able to purchase exclusively from renewable energy providers. Accommodating distributed generation onto the national grid is a necessary although complicated solution. This move will enable the power utility to play the role of transmission grid operator, allowing it to charge for access for IPPs and self-generation alike to this network."
Balance sheet, assets and new build
The South African utility must put debt consolidation on the table, says Pombo-van Zyl, since revenue streams have changed and the balance sheet won't get any better. She adds: "it's the only option as another government bailout won't address the problem. In this case, the best scenario will be to appoint business rescue practitioners who answer to the board to justify their decisions effectively creating a buffer for political blow back."
With regards to asset maintenance and new build, "again it's Eskom's finances that come into play when looking at the maintenance mess and stagnant new build. Right now, maintenance of assets must take precedence over new generation unless the utility completely outsources its maintenance programme. Another approach is investment into the latest technology to move to a predictive maintenance environment through a possible SaaS initiative."
She continues: "then there is the political hot potato of filling of vacancies. Naturally, unions and government want a say but the new CEO must stand his ground in appointing suitably skilled staff. But it's not just about staffing as the sector is changing and posts will become redundant – it's about a just energy transition and reskilling the workforce. Buy-in from unions and government will be necessary but inevitably opens the door for political interference."
Leading event
The 20th annual African Utility Week and POWERGEN Africa conference is the leading conference and trade exhibition for African power, energy and water professionals. The event brings together over 10 000 decision makers from over 90 countries, including 35 African countries, to source the latest solutions and meet over 350 suppliers. Along with multiple side events and numerous networking functions, the event also boasts a CPD-accredited strategic conference and technical presentations with over 300 expert speakers.

African Utility Week and POWERGEN Africa recently won the AAXO ROAR Award for Best Trade Exhibition in the 12000+ sqm category for the third time.
ESI Africa is the official host publication of the event. It is Africa's leading power and energy journal, positioned as an impartial industry mouthpiece, delivering the latest technical developments, breaking news and analysis in both print and digital formats.

About the organisers
African Utility Week and POWERGEN Africa is the flagship energy event organised by Clarion Events Africa, a multi-award-winning Cape Town-based exhibition and conference producer across the continent in the energy, infrastructure and mining sectors. Other well-known events by Clarion Events on the continent include Future Energy East Africa, Future Energy Nigeria, the Utility CEO Forums, Nigeria Mining Week, DRC Mining Week and Africa Mining Forum. Clarion Events Africa is part of the UK-based Clarion Events Group and African Utility Week and POWERGEN Africa forms part of Clarion Energy, which runs over 40 events that cover the oil, gas, power and energy sectors, making it one of Clarion Events' largest portfolios.
Dates and location for African Utility Week and POWERGEN Africa:
Conference and expo: 24-26 November 2020
Location: CTICC, Cape Town, South Africa
Websites: www.african-utility-week.com ; www.powergenafrica.com/
Twitter: https://twitter.com/AfricaUtilities #AUW2020 #PGAF2020
Linkedin: African Power Forum
Media contact:
Senior communications manager: Annemarie Roodbol
Telephone: +27 82 562 7844
Email: annemarie.roodbol@clarionevents.com