27 Jan 2020
Awards and Elites to honour African power and energy sector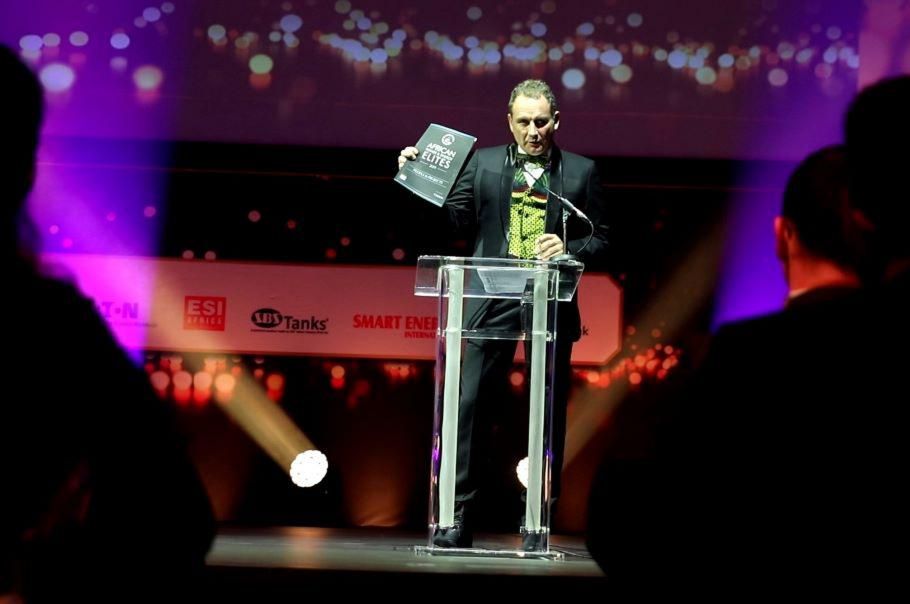 Two leading programmes, celebrating excellence and innovation in the African power and energy sector, have joined forces to honour the continent's leading energy projects and pioneers
In a collaborative effort, the African Power & Energy Elites publication and the 2020 African Power, Energy and Water Industry Awards have aligned with a single nomination and selection process across a set of complementary categories. The selected nominations—both people and projects— that are included in the publication are automatically put forward for the 2020 African Power, Energy and Water Industry Awards, which is part of the annual African Utility Week and POWERGEN Africa event in Cape Town. This year the Awards will be held on Wednesday 25 November 2020.
We hope that such collaboration will shine a light on the people and projects that are leading by example and paving a brighter future for Africa. By recognising and sharing success stories from across the continent we hope to inspire greater success and promote workable solutions.
Why you should consider your 2021 Elites nomination
Being part of the African Power & Energy Elites—a powerful communications platform—enables you to engage and share your solutions with key decision makers. With the credibility of being reviewed by an independent Advisory Board, this is your chance to tell your story. The nominated and featured projects and leaders within the African Power & Energy Elites publication will receive:
A VIP invitation to the African Power, Energy and Water Industry Awards, which takes place at African Utility Week & POWERGEN Africa in Cape Town
A guest invitation to attend the Clarion Energy African shows in 2021 (African Utility Week & POWERGEN Africa, Future Energy East Africa and Future Energy Nigeria)
Opportunities for media interviews in our specialist industry media platforms including video, print and digital exposure Invitations to networking events
Industry Awards
From amongst the fascinating, courageous and high achieving leaders that you read about in this publication, we will award the Lifetime Achievement Award, Outstanding Contribution Award: Power, Outstanding Contribution Award: Young Leader and Energy Project of the Year at the 2020 African Power, Energy and Water Industry Awards.
The annual Industry Awards gala is a unique gathering of key role players in the industry and has become a highly-regarded and glamorous event on the annual power and energy calendar. Established in 2014, the event celebrates the outstanding achievements of companies, projects and individuals that are going above and beyond and are working tirelessly to improve the energy and water sectors in Africa. Now in its seventh year, these awards aim to recognise, reward, promote and encourage exceptional leaders, organisations and projects that are exemplifying inspiration, vision, innovation, leadership and transformation. Winners have a record of achieving greatness and still have a commitment to further Africa's infrastructure.
Previous winners
In 2019, Wondimu Tekle Sigo, Former State Minister, Ministry of Water, Irrigation and Energy, Ethiopia won the Lifetime Achievement Award. Mr Sigo said he was "grateful for being chosen". According to the former minister he was fortunate to have been involved in many interesting projects in his career, in both water and energy: "This award is not just for me, but also for all the colleagues who have worked on so many projects with me, from the time when I was a site manager until I became a minister, and the team work we achieved."
Dan Klinck, MD of East Africa Power, winner of the Small-Scale Sustainable Energy Project (under 5MW) category for the Rubagabaga Hydro project in Rwanda, said after receiving the award: "We're very pleased with the award, this is very prestigious, and we are thrilled that Rubagabaga came to fruition. It's been a lot of hard work, we've had 1500 workers on this project, so this award is really for everybody who participated."
Daniel Mathe, a Divisional Director at Ghana's leading transmission company GRIDCo, accepted the Power Service Provider of the Year Award on behalf of the organisation: "the award means a lot and means that the good work we are doing has been seen and recognised in Africa and we are working very hard to support other countries within Africa. This year we have been able to supply power to Burkina Faso, our neighbours, so it means that the efforts that we are putting in, are being seen in the industry. We want to do even better. We also supply power to Togo and Benin and are doing a lot as far as the West Africa Power Pool is concerned."

Other innovative projects, people and deals that have been honoured over the years include: Dr Kandeh Yumkella, Former United Nations Under-Secretary-General, and advisor to the International Energy Agency (IEA) on Africa and energy access issues, Helen Tarnoy, Co-Founder & Managing Director, Aldwych International Ltd, Bokpoort CSP Power Plant, ACWA Power and The Akon Lighting Africa Initiative.
Supporting industry innovation
Past sponsors of the Industry Awards and Elites publication include Aberdare Cables, Armcoil, Conlog, Eaton, Landis&Gyr, Lucy Electric, Mazars, SBS Tanks, Siemens, Standard Bank and Steinmüller. Sponsors are seen as champions of Africa's power and water industry innovation and excellence, also driving their brands to become the market leaders.

Do you want to join these industry leaders? To find out more about rewarding your team with a table at the show, entertaining guests or aligning your brand to an award category in the Elites publication or at the Awards please contact www.african-energy-elites.com/contact-us/ to discuss how we can support you meet your objectives.
Is there a project or leader (including yourself) who you would like to nominate? Please submit a nomination form by visiting: