08 May 2019
CNN's Eleni Giokos to moderate African Utility Week and POWERGEN Africa opening session and climate change debate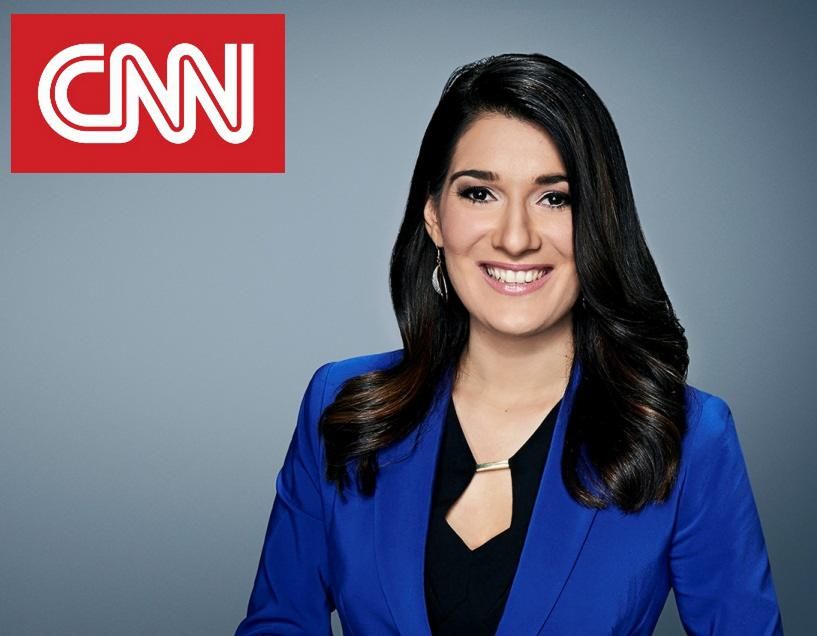 CNN's Business Africa Correspondent, Eleni Giokos, will be the moderator of the opening session of the African Utility Week and POWERGEN Africa conference and exhibition that is taking place in Cape Town from 14-16 May.
The keynote addresses will be delivered during the opening session on Tuesday 14 May by:

09:40– 10:00 Host Utility Welcome address
Phakamani Hadebe, Chief Executive, Eskom, South Africa
10:00-10:30 Swedish Ministerial Address
Niklas Johansson, State Secretary Ministry of Foreign Affairs, Sweden
10:30- 11:00 Host ministerial and VIP opening addresses
Hon Jeff Radebe, Minister of Energy, Department of Energy, South Africa

Debate on climate change
After the break at 12:15, Ms Giokos will lead the panel discussion on: "Advancing global efforts to address and manage the impacts and risks of climate change."
Panellists:
- Anton Eberhard, Professor: Management Programme in Infrastructure, Reform and Regulation, Graduate School of Business, University of Cape Town, South Africa
- Saliem Fakir, Head of Policy and Futures Unit, World Wide Fund, South Africa
- Mark Swilling, Programme Coordinator, Sustainable Development Programme in the School of Public Leadership, South Africa
- Kai Kaatra, DDG for Natural Resources in Ministry of Agriculture and Forestry, Finland
Earlier this year, the African Utility Week and POWERGEN Africa entered into a media partnership with the global news organisation and broadcaster CNN.

The 19th edition of this leading conference and exhibition is expected to attract more than 10 000 energy and water professionals this year.
International pavilions
Apart from the official U.S. country pavilion at African Utility Week and POWERGEN Africa showcasing specialised technology and services for the utility, metering, renewable and water industries, country pavilions from Brazil, Canada, China, Denmark, France, Germany, India and Poland have also already confirmed their presence at the 3-day event in May.

Industry support
A multi-award-winning conference and exhibition, African Utility Week and POWERGEN Africa has secured the support from industry stalwarts including Conlog, Dromex, GE, Landis+Gyr, SAP, Sumitomo and Utility Systems as platinum sponsors and Aberdare, ADC Energy, Rosatom, Sulzer and Toshiba as gold sponsors.

African Utility Week and POWERGEN Africa is the flagship energy event organised by Spintelligent, a multi-award-winning Cape Town-based exhibition and conference producer across the continent in the energy, infrastructure, mining and agriculture sectors. Other well-known events by Spintelligent include Future Energy East Africa, Future Energy Nigeria, the Utility CEO Forums, Agritech Expo Zambia, Nigeria Mining Week and DRC Mining Week. Spintelligent is part of the UK-based Clarion Events Group and African Utility Week and POWERGEN Africa form part of Clarion Energy, which runs over 40 events that cover the oil, gas, power and energy sectors, making it one of Clarion Events' largest portfolios.
Dates for African Utility Week and POWERGEN Africa:
Conference and expo: 14-16 May 2019
Site visits: 17 May 2019
Location: CTICC, Cape Town, South Africa
Website: http://www.african-utility-week.com
Twitter: https://twitter.com/AfricaUtilities #AUW2019
Linkedin: African Power Forum
Contact:
Senior communications manager: Annemarie Roodbol
Telephone: +27 21 700 3558
Mobile: +27 82 562 7844
Email: annemarie.roodbol@spintelligent.com