13 Oct 2020
Forecast to 2040: In search of the ideal generation mix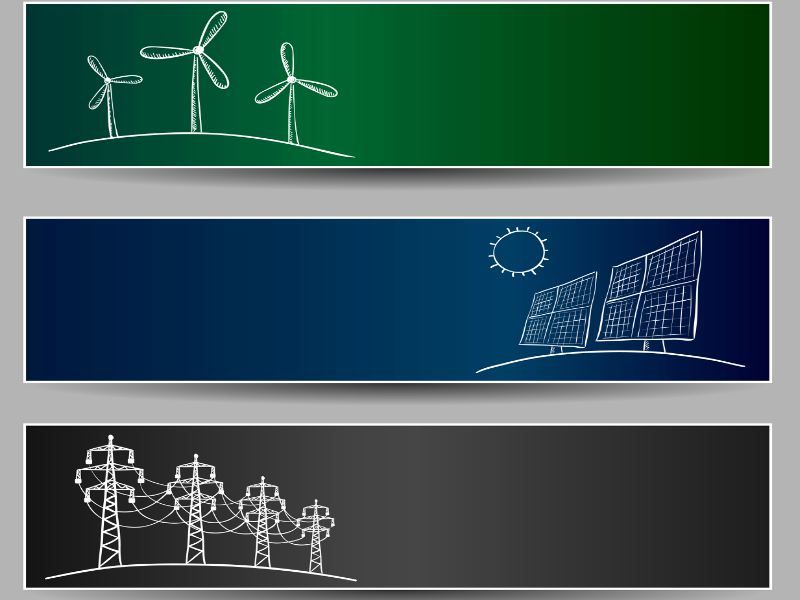 The demand for power in sub-Saharan Africa (SSA) is expected to more than triple by 2040, which calls for a stable and affordable baseload generation mix in the form of either gas, coal or large-scale hydropower. However, with renewable energy technologies such as solar photovoltaic (PV) and wind energy being unquestionably the energy sources of the future, what is the way forward?
The demand for power in sub-Saharan Africa (SSA) is expected to more than triple by 2040, which calls for a stable and affordable baseload generation mix in the form of either gas, coal or large-scale hydropower. However, with renewable energy technologies such as solar photovoltaic (PV) and wind energy being unquestionably the energy sources of the future, what is the way forward?
The article first appeared in ESI Africa Issue 4-2020.
Read the full digimag or subscribe to receive a print copy.
Sub-Saharan Africa's emergent middle class and the demand for a higher standard of living that comes with it is set to place considerable pressure on the energy generation sector. The prevailing notion is to drive generation projects that diversify the region's energy mix to bolster it against a supply market collapse.
ESI Africa caught up with Patrick Prestele, a consulting analyst for Africa at research firm Frost & Sullivan, to determine the potential solutions to enable the much-needed energy transition in the region.
Currently, the energy generation mix is remarkably undiversified, with most African economies generating the bulk of their electricity through three or fewer sources.
Patrick, let's start with understanding which energy sources have the greatest demand in SSA as of right now and whether this is forecast to change by 2040.
The reality today is that many sub-Saharan African households are still reliant on bioenergy as their primary energy source because of the incredibly low electrification rate in the region. A staggering 600 million people in SSA still lack access to clean and reliable energy and are, therefore, forced to make use of bioenergy for heating and cooking. Bioenergy accounts for 55% of the primary energy demand, followed by coal and oil at 16% each.
The current energy generation, transmission and distribution (T&D) model limits the impact of new generation capacity. The T&D infrastructure throughout the region is aged, poorly maintained and suffers from vandalism and theft. A total cumulative investment of $2 trillion over the next two decades would be required in order to meet the UN's SDG 7 to achieve affordable, modern and clean energy for all by 2030. Nearly 50% of that would have to be spent on the T&D infrastructure.
However, little change in the primary energy demand mix is expected because of the region's struggle in securing sufficient foreign direct investment (FDI). Bioenergy remains the region's leading energy demand source with 47%, while natural gas, oil and renewables increase their share to 10%, 20% and 9%, respectively.
THE CURRENT ENERGY GENERATION, TRANSMISSION AND DISTRIBUTION MODEL LIMITS THE IMPACT OF NEW GENERATION CAPACITY.
How is SSA as a whole generating electricity and how is this forecast to change with the expected increase in demand over the next two decades?
The region's population is growing rapidly. By 2040, there will be an additional 800 million people living in the region. People living in urban areas are expected to nearly double from 469 million to 979 million. This puts immense strain on the already inadequate energy sector. If current plans are realised, the region could achieve an electrification rate of 72% by 2040, up from the dismal 45% in 2018.
To meet the growing demand from population growth, energy generation capacity needs to be increased by 129% and become more diversified. The region is plagued with blackouts due to the poor energy infrastructure and therefore relies heavily on the expensive diesel-powered backup generators.
This scenario is changing. Currently, nearly 50% of South Africa's total generation capacity is generated by coal-fired power plants. Another 25% is generated through hydropower, with natural gas making up 12% of the share. Now, the country is planning to gradually begin decommissioning their aging coal-fired power fleet, optimistically reducing the share of coal in the energy mix to 20% by 2040.
An increased adoption of renewable energy in the region's energy mix is predicted as most of the FDI is funnelled into this energy type. Hydropower is expected to increase its share slightly due to large-scale capacity coming online in the next decade, such as the Great Renaissance Dam in Ethiopia.
Redefining the energy mix will take some time. Currently, which sectors consume the most energy, and in what form is the energy consumed?
The buildings sector, comprised of the residential, commercial and institutional buildings, consumes most of the generated energy (64%), primarily in the form of bioenergy. The transport sector, consuming most of the oil, makes up 14% of the demand by sector, while the industry sector (14%) consumed oil, natural gas, electricity and bioenergy at almost equal levels.
Overall, energy consumption is forecast to grow by 58% over the next 20 years. The buildings sector continues to consume most of the energy (57%), albeit shifting its reliance from bioenergy to electricity. The industry and transport sectors increase their share slightly to 16% each, with little change in the type of energy consumption.
Let's unpack the SSA regions a bit more. Is there a notable difference in terms of how power is generated between the four power pools?
While there is some variation between the power pools and their respective means of power generation, there are some notable similarities. Hydropower is a dominant source of energy in all four power pools, but it is commonly thought to be a risky investment. Long construction times and changes in rainfall patterns because of climate change are impacting the reliability of this energy source.
The West African and East African Power Pools (WAPP and EAPP) generate a large proportion of energy through gas-fired generation and hydropower. Additionally, the EAPP, especially Kenya, sources capacity through its geothermal deposits. The Central African Power Pool (CAPP) is the least diversified power pool of the four, with nearly 90% of the energy generated through hydropower.
The Southern African Power Pool (SAPP), due to South Africa being part of it, largely relies on coal as its major power source. Besides the presence of hydropower stations, renewable energy sources such as solar PV and wind, and natural gas are being developed and implemented.
IF CURRENT PLANS ARE REALISED, THE REGION COULD ACHIEVE AN ELECTRIFICATION RATE OF 72% BY 2040, UP FROM THE DISMAL 45% IN 2018.
How involved are IPPs in the energy sector and how are the energy sectors generally structured?
The involvement of IPPs on a country scale depends on the respective governments. IPP involvement in SSA's energy sector is generally limited in terms of capacity produced as power generation, transmission and distribution have traditionally been controlled and owned by governmental utilities.
However, many SSA governments, over the span of the last two decades, have begun to permit IPPs to enter the energy sector, albeit largely only at the energy generation stage. The T&D infrastructure sectors remain under the control of the governments, as the utilities are generally afraid of losing large portions of their revenues.
How much investment is needed to improve the electrification rate in SSA, what sectors need to be financed the most and what energy sources are generally favoured by investors?
In 2015, the United Nations put forward 17 Sustainable Development Goals, including Goal 7 that aims to provide affordable, modern and clean energy for all by 2030. In order for SSA, the world's least electrified region, to achieve this by 2030 and maintain it through to 2040, a cumulative investment of $2 trillion is required.
Approximately 50% of the investments would have to be made into the T&D infrastructure sector; the remainder would predominantly have to be invested into renewable energies and other low-carbon energy sources.
With increasingly tighter global restrictions on CO2 emissions, the African energy transition is of high importance to investors. Therefore, international FDI is largely poled around renewable energy projects and natural gas. Investments for coal and hydropower projects are generally limited.
How do investors generally assess if a country is safe to invest into?
Funding received from international funders, mainly development banks along with USAID (through Power Africa) and the US Development Finance Corporation (DFC), is funnelled into projects in countries that exhibit the optimal development conditions and investment-friendly climate.
In the EAPP, this mainly involves heavy fuel oil projects; and in the WAPP most funding is received by the natural gas industry. While the SAPP and SSA overall receive major long-term investment into the RE sector. There are several key aspects developing banks need to consider before investing into a particular power project in a certain area/country.
Any previous engagement experience with the area/country of interest is the principal step for consideration as the region has already undergone primary funding investigation. This is followed by a thorough inquiry into the political state of a given country. Countries with high political risks such as corruption at a governmental level are highly unfavourable for the long-term investments that are associated with energy projects.
HYDROPOWER IS A DOMINANT SOURCE OF ENERGY IN ALL FOUR POWER POOLS, BUT IT IS COMMONLY THOUGHT TO BE A RISKY INVESTMENT.
The next criteria involve the state and condition of the overall energy industry. Nigeria for example has extensive generation projects online, but the T&D infrastructure is poorly developed leaving much of the produced energy unavailable for use. Following this, the existing policy frameworks of a given nation are examined.
For investors to decide if financing of a project should commence depends on sound investment frameworks (tariffs, regulatory structures) and whether contracting frameworks (PPA and financing structures) are in place. The last criteria involve an inspection of the project level off-takers available for the generated power. This includes utilities, commercial industry and small-scale operators.
Patrick, there is clearly a need for dynamic change. Will the centralised generation, transmission and distribution model enable the SSA region to supply affordable, reliable, sustainable and modern energy for all (as depicted in UN SDG 7)?
As of right now, investment into sub-Saharan Africa's energy sector is too little to achieve the UN's SDG 7. Generally speaking, the region is too vast to be connected by central grids, at least in the short-term.
With proper investment and cooperation between neighbouring nations and power pools, centralised grids can be effectively installed in the long-term. The only way of bridging this gap is through microgrids that can operate on their own and eventually be connected to the central grid – or through stand-alone grids for remote areas that are too far from national grid systems even in the long-term.
Higher degrees of electrification can be achieved by coupling microgrids with renewable energy sources, such as solar PV for more densely populated areas (outskirts of urban areas), wind farms or small-scale natural gas-fired generation plants. This can help Africa transition to clean energy, reducing reliance on bioenergy. This would also reduce deforestation, drive local economies and help remote areas to better deal with health challenges such as COVID-19. ESI