11 Apr 2019
Global Partnership to make sense of the energy transition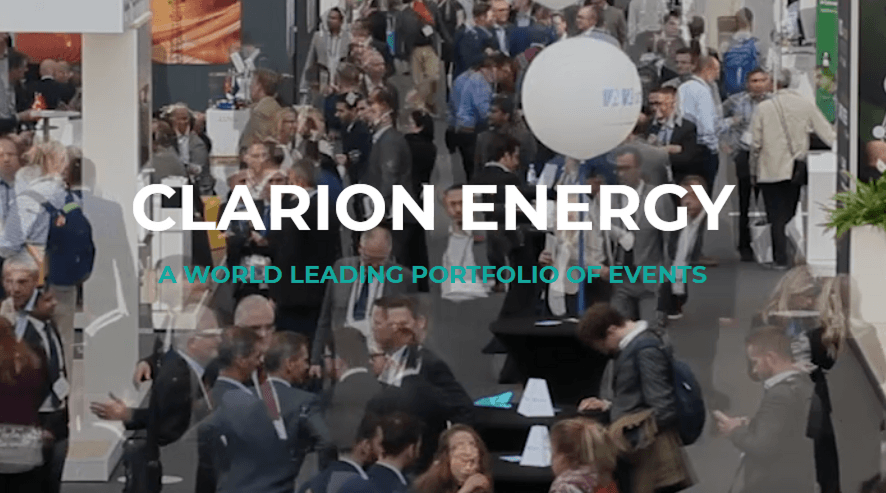 Clarion is proud to announce Enel Foundation as exclusive Global Knowledge Partner of the 2019 Clarion Power and Energy series of events.
The deal will see Enel Foundation bring its unique scientific expertise to African Utility Week and POWERGEN Africa in Cape Town in May, and the flagship European Utility Week and POWERGEN Europe 2019 in Paris in November.
Enel Foundation will help to define, reinforce and validate the programmes of the events, which are designed to navigate the convergence of the generation and transmission & distribution sectors in the energy transition.
The Knowledge Partnership will reinforce the connection between industry, academia and research institutions, and Enel Foundation will join the Advisory Committees of the conferences and present its own research and scientific papers at the events. In addition, Enel Foundation will support "Initiate!", as part of the mentors and panel of judges connecting new generations to the challenges and opportunities of energy transition.
Rick Wall, Managing Director of Global Utility Group within Clarion, said: "As an event organization which owns and operates a unique portfolio of energy events, we are delighted to welcome Enel Foundation as Global Knowledge Partner of our platform to increase the connection between our events and the science driving the future of the energy industry."
The current partnership follows a successful collaboration at last year's European Utility Week and participation in other industry events such as Electrify Europe and POWERGEN & DistribuTECH Africa 2018.
Enel Foundation is a non-profit organization focusing on the crucial role of clean energy to ensure a sustainable future for all. By developing partnerships with pre-eminent experts and institution across the globe, leveraging on the vast knowledge of its Founders, Enel Foundation conducts research to explore the implications of global challenges in the energy domain and offers education programs to the benefit of talents in the scientific, business and institutional realms.
About European Utility Week and PowerGen Europe 2019

European Utility Week and POWERGEN Europe combine to form THE end-to-end energy industry event, discussing the most actual and forward-looking industry challenges and opportunities around the transitioning generation mix, renewable integration, digitalisation, energy markets, through to end-use.
A fantastic business and networking opportunity, the event will showcase cutting-edge content in the form of a free Hub Session Programme and paid for Summit Programme, innovative technology solutions, and services that will help guide us as we pursue our industry goals of decarbonisation targets set through to 2050.
Dates for European Utility Week and PowerGen Europe 2019:
Event dates: 12-14 November 2019
Location: Paris Expo Porte de Versailles, Paris, France
Website:https://www.european-utility-week.com/welcome
About African Utility Week and PowerGen Africa 2019
African Utility Week and POWERGEN Africa is the flagship energy event organised by Spintelligent, a multi-award-winning Cape Town-based exhibition and conference producer across the continent in the energy, infrastructure, mining and agriculture sectors. Other well-known events by Spintelligent include Future Energy East Africa, Future Energy Nigeria, the Utility CEO Forums, Agritech Expo Zambia, Nigeria Mining Week and DRC Mining Week. Spintelligent is part of the UK-based Clarion Events Group and African Utility Week and POWERGEN Africa form part of Clarion Energy, which runs over 40 events that cover the oil, gas, power and energy sectors, making it one of Clarion Events' largest portfolios.
Dates for African Utility Week and POWERGEN Africa:
Conference and expo: 14-16 May 2019
Site visits: 17 May 2019
Location: CTICC, Cape Town, South Africa
Website: http://www.african-utility-week.com